5 Easy Dessert Recipes to try this Winter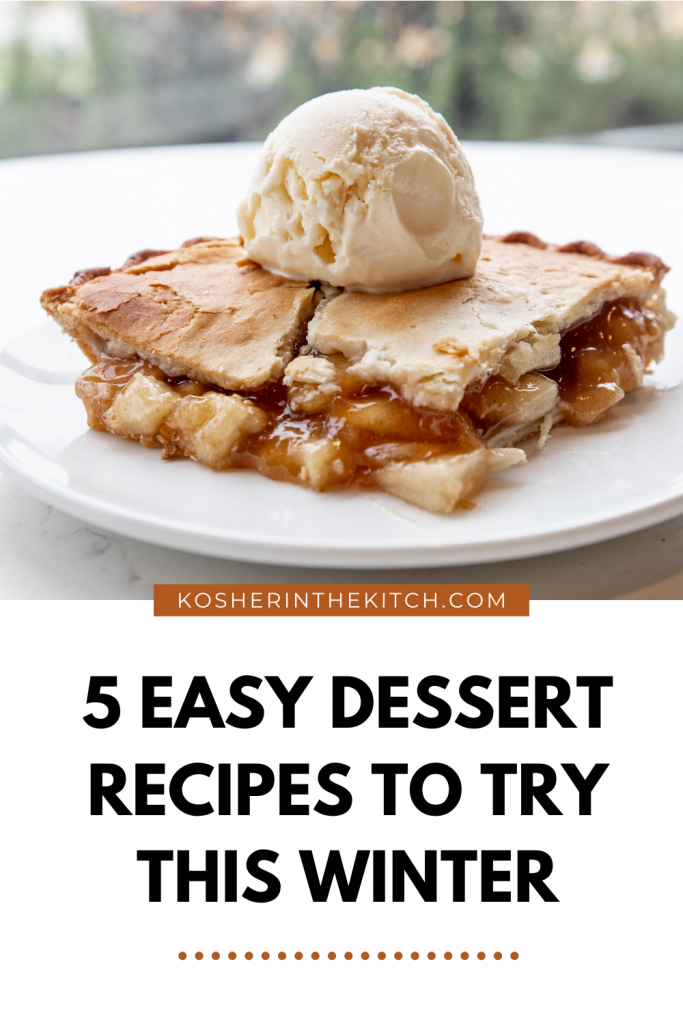 Apple Pie stuffed Crumb Muffins. While I love apple pie, I kind of like cupcakes even more and this dish is the best of both with a classic yellow cake base stuffed with a delicious mixture of apples and cinnamon and topped with crumbs and a cinnamon laced glaze. Also, no need to slice and serve since everyone gets their own muffin! Win win for all.  Get the recipe HERE.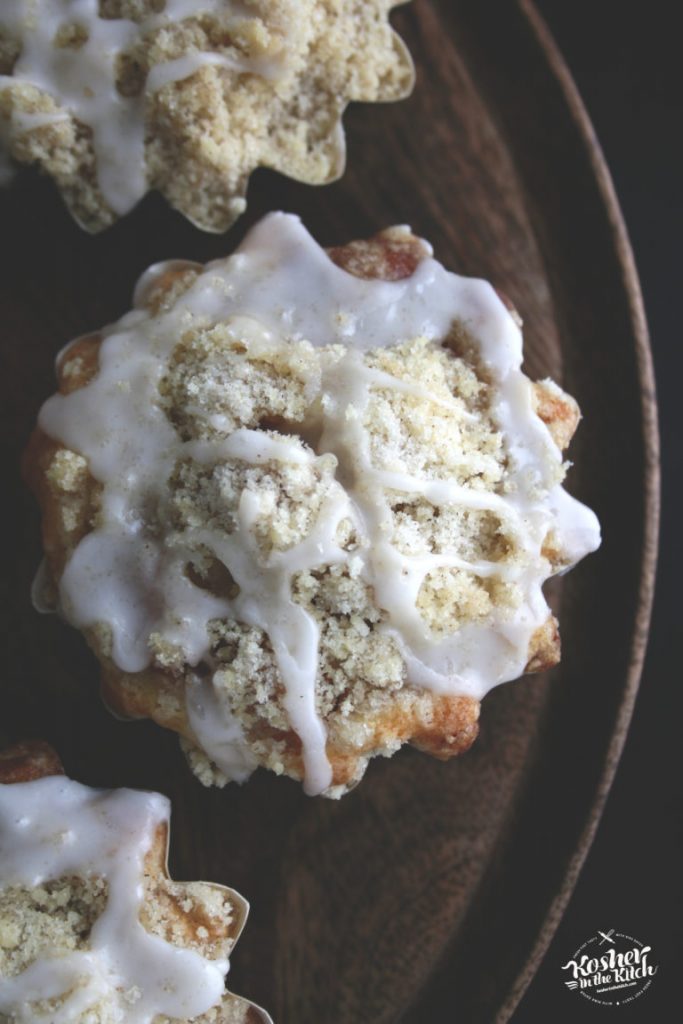 2. Honey Cake in a Jar wCoconut Whipped Cream. This dessert is easy to whip up and tastes delicious, making it the perfect treat this winter. Luscious honey cake layered over cinnamon spiced whipped cream makes for an addicting combination one spoonful at a time. Get the recipe HERE.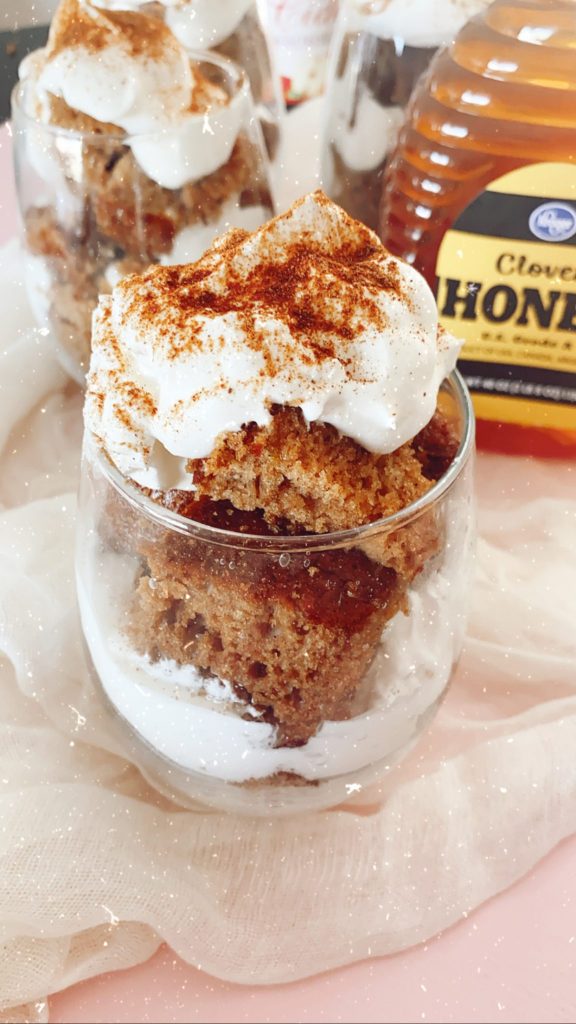 3.  S'mores Rugelach.  I love rugelach and this version is stuffed with S'mores filling! Creamy chocolate spread topped with mini marshmallows and graham cracker crumbs, baked until slightly crispy then topped with melted chocolate and MORE graham cracker crumbs, this dessert is simply delicious. Get the recipe HERE.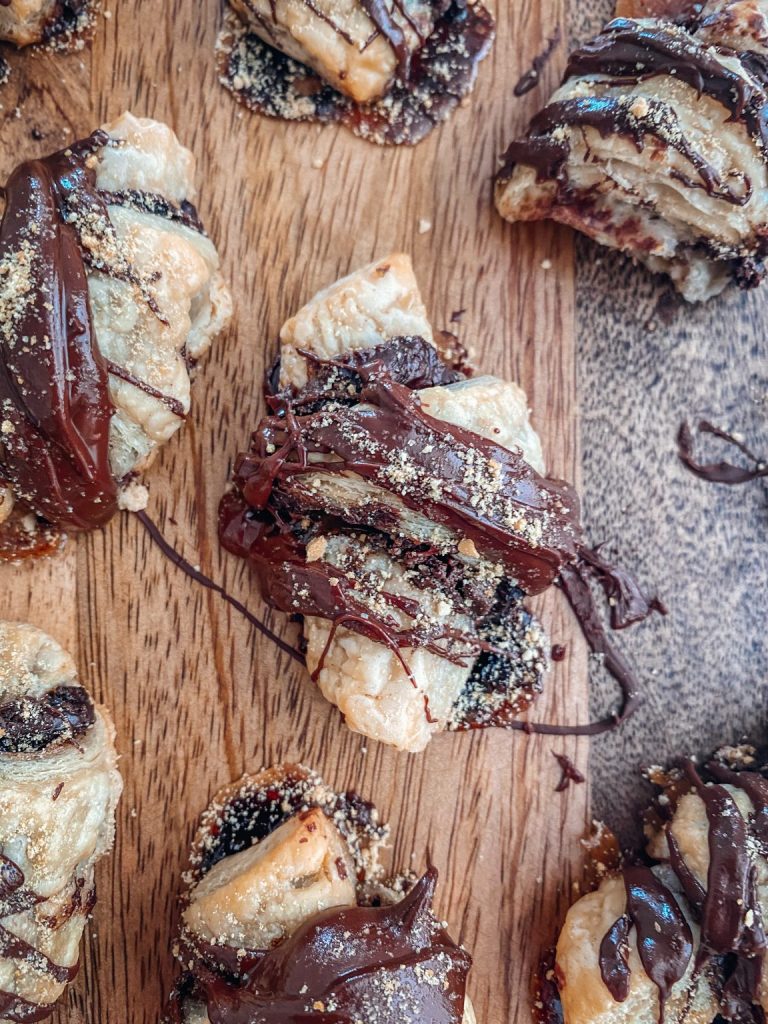 4. Cranberry Apple Puff Pastry Cups. Tart apples and cranberries combine with a sweet crumble topping for this quick and easy puff pastry dessert, perfect for your winter menu. Top with the cinnamon glaze below or add a scoop of ice cream for an even more decedent treat. Get the recipe HERE.
5.Chocolate stuffed Cupcakes topped with Chocolate Frosting and KOSHER Candied Beef Bacon Bits. These cupcakes don't need an introduction. The name says it all. Get the recipe HERE.