S'mores Rugelach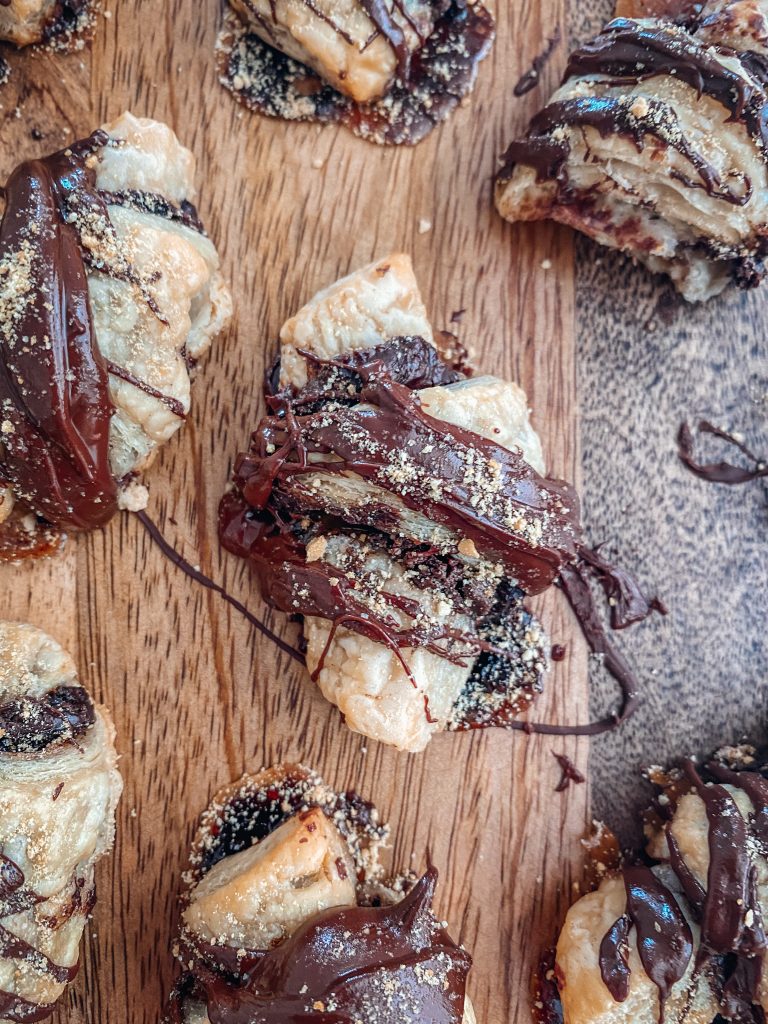 I love rugelach and this version is stuffed with S'mores filling! Creamy chocolate spread topped with mini marshmallows and graham cracker crumbs, baked until slightly crispy then topped with melted chocolate and MORE graham cracker crumbs, this dessert is simply delicious. I use ready made malawach dough (found in the frozen section of most Kosher supermarkets) for a quick short cut because I don't want to spend time baking my treats. I just want to eat them.
Ingredients:
Malawach dough
Chocolate spread
Graham cracker crumbs
Mini marshmallows
Chocolate chips
Directions:
1. Place slightly defrosted malwach dough on a baking sheet.
2. Smear chocolate spread over the dough.
3. Sprinkle graham cracker crumbs over chocolate spread.
4. Layer mini marshmallows over the chocolate.
5. Slice triangles out of dough.
6. From the largest outside, roll each triangle inward, forming rugelach.
7. Bake on 350′ for 15 minutes.
8. Melt chocolate chips in the microwave on 30 second increments, stirring in between until melted.
9. Drizzle melted chocolate over rugelach and top with additional graham crackers crumbs.