Cranberry Apple Puff Pastry Cups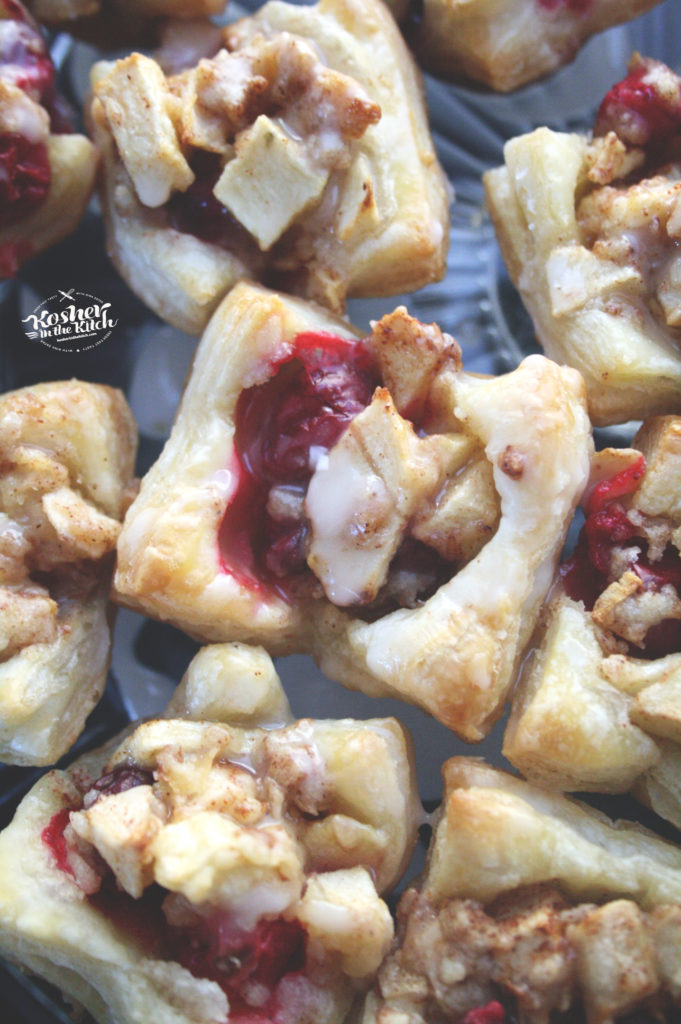 Tart apples and cranberries combine with a sweet crumble topping for this quick and easy puff pastry dessert, perfect for your Thanksgiving menu. Top with the cinnamon glaze below or add a scoop of ice cream for an even more decedent treat.
Ingredients:
3 gala apples, diced
8 oz. cranberries
10 puff pastry squares
Crumb Topping:
1 teaspoon cinnamon
1/2 cup margarine
1/2 cup sugar
1/2 cup flour
Cinnamon Glaze:
3/4 cup powdered sugar
1 T almond milk
1 t vanilla extract
1/8 teaspoon cinnamon
Directions:
Combine apples and cranberries in a bowl. Combine crumb topping ingredients and crumble with hands. Take each puff pastry square and cut into 4 mini squares. Grease a mini cupcake pan and put each mini puff pastry square into a cupcake holder, pressing down gently and up the sides. Fill each puff pastry square with cranberry apple mixture. Top with crumb topping. Bake in oven on 375 for 25 to 30 minutes or until pastry is puffed and slightly browned. Serve with Cinnamon glaze drizzled on top.