Mimosa Ice Cubes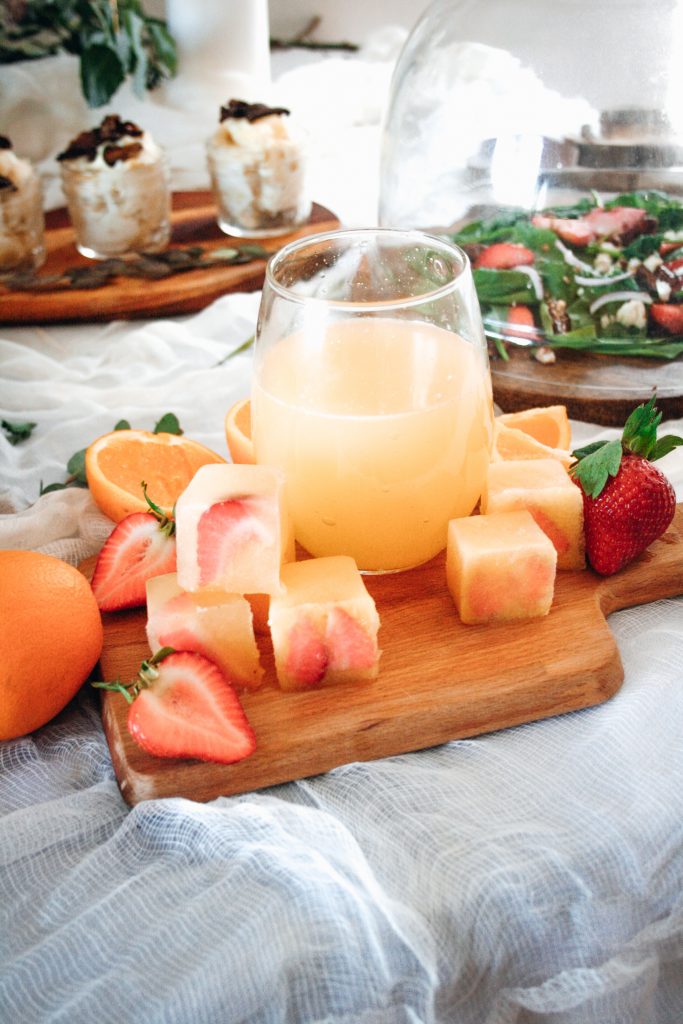 I'm a happy hostess with a mimosa in hand, and these mimosa ice cubes keep my drink chilled throughout the meal without diluting it with water. Optional, swap strawberries for raspberries, blueberries or blackberries if desired.
Ingredients:
2 to 3 cups of Orange Juice
1 bottle of Moscato Wine
Strawberries, cleaned and cut into pieces.
Directions:
Pour orange juice in a large pitcher. Add moscato wine. Combine. Using large ice cubes molds (found here) pour mixture inside each mold, filling it almost to the top. Leaving some space. Add strawberry pieces to each mold. Freeze. Serve in glasses of mimosa for perfectly chilled drinks.
You can get the ice cube tray I use to make my mimosa ice cubes by clicking on this ice cube tray. This mold also works great for making iced coffee cubes and sangria ice cubes!,