Gluten Free Sweet Cheese Blintzes Perfect for Passover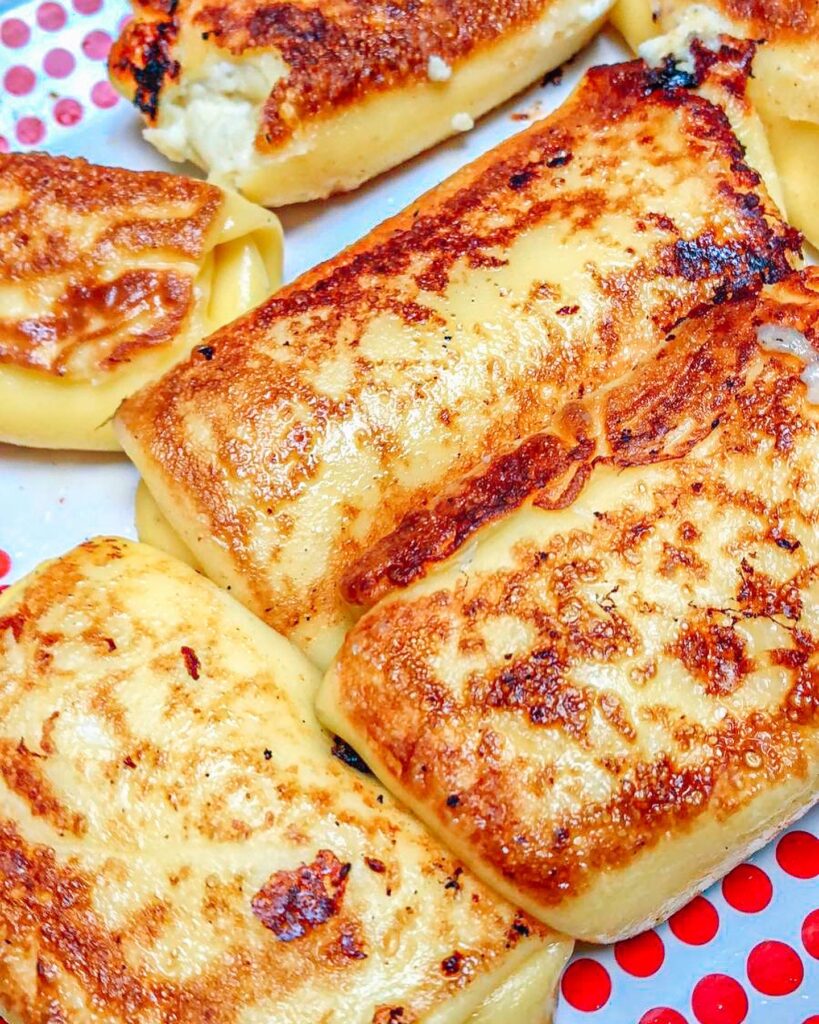 Gluten Free Cheese Blintzes Perfect for Passover! Thick Crepes stuffed with a Cinnamon laced Sweet Cheese Filling, these blintzes are what my childhood Pesach memories are made of. Waking up on chol hamoed (the intermediate days of the festival) to the sound of my mother frying up blintzes was the sound of pure happiness. I would kick my covers off and excitedly run to the kitchen, ready to top mine off with strawberry jam, eager for that very first bite. It never disappointed. My mother really was the Queen of Passover and her superpower was making everything taste delicious. Even Pesach food. Especially Pesach food!
Ingredients for Crepe Batter:
6 eggs
1 cup milk
1 cup potato starch
Ingredients for Cheese Batter:
1 container of cottage cheese
1 egg
1/4 cup of sugar
Optional: add a bit of cinnamon if you use it on Passover
Directions:
Mix the Crepe batter ingredients together. Pour 1/3 cup of batter into a frying pan and cook the crepe until solid. Then flip it out of the frying pan onto a plate. Once you have cooked all the crepes, mix together the cheese batter ingredients in a large bowl. Fill the center with some of the cheese mixture, and fold over the sides to form a blintze. Repeat until all blintzes are formed. Heat up a frying pan and cook the blintzes. Serve with jam or sour cream.
Servings, makes about 8 blintzes