Sausage Stuffing Muffins for Thanksgiving Stuffed with Facon, Apples and Sage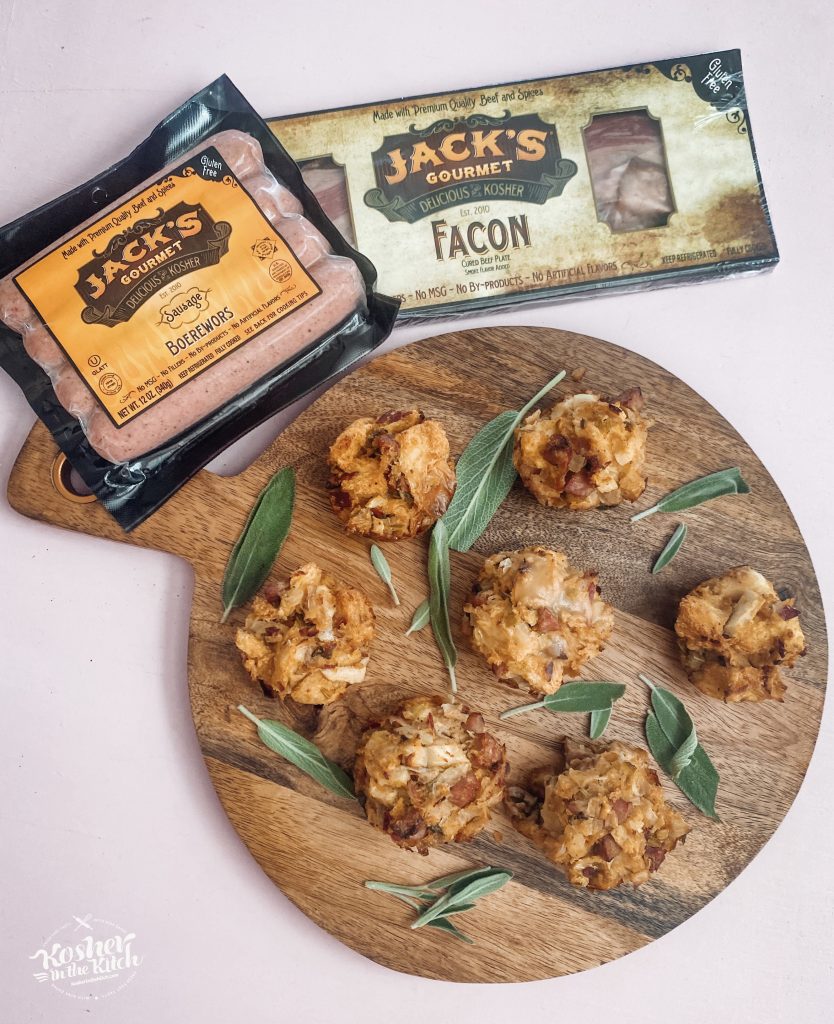 I teamed up with Jacks Gourmet to bring you the ultimate meat lovers stuffing for Thanksgiving! Sausage stuffing muffins stuffed with Jacks Gourmet sausage and facon, sweet apples and savory sage.
Ingredients:
1 loaf of challah, crust cut off and cut into cubes
12 oz. Jacks Gourmet Sausage diced
1 large white or yellow onion, diced
4 stalks of celery, diced
q large green apple, peeled and diced
1/4 cup of fresh sage, diced
4 oz Jacks Gourmet facon chopped cup
3 eggs
3 cups of chicken or vegetable broth
Directions:
1. Place cubed challah on a parchment lined baking sheet. Bake on 375′ for about 10 minutes then toss around and bake an additional 10 minutes or until crispy.
2. Saute sausage, onions and celery until crispy edges and tender. Then add in apples, facon and sage and cook until apples are slightly softened.
3. In a large bowl, combine cubed crispy challah croutons with the sausage onion mixture.
4. In a medium bowl, whisk eggs and broth together.
5. Pour egg mixture over the sausage crouton mixture and combine.
6. Place egg crouton mixture in greased muffin tins.
7. Bake on 350 for about 30 to 40 minutes until edges are slightly crispy and the mixture is firm.
Tips & Tricks: Stuffing can be baked in a 9×13 greased or parchment lined baking dish. Bake for 45 minutes to an hour until edges are crispy and mixture is firm. Cover with foil for first 30 minutes then remove covering.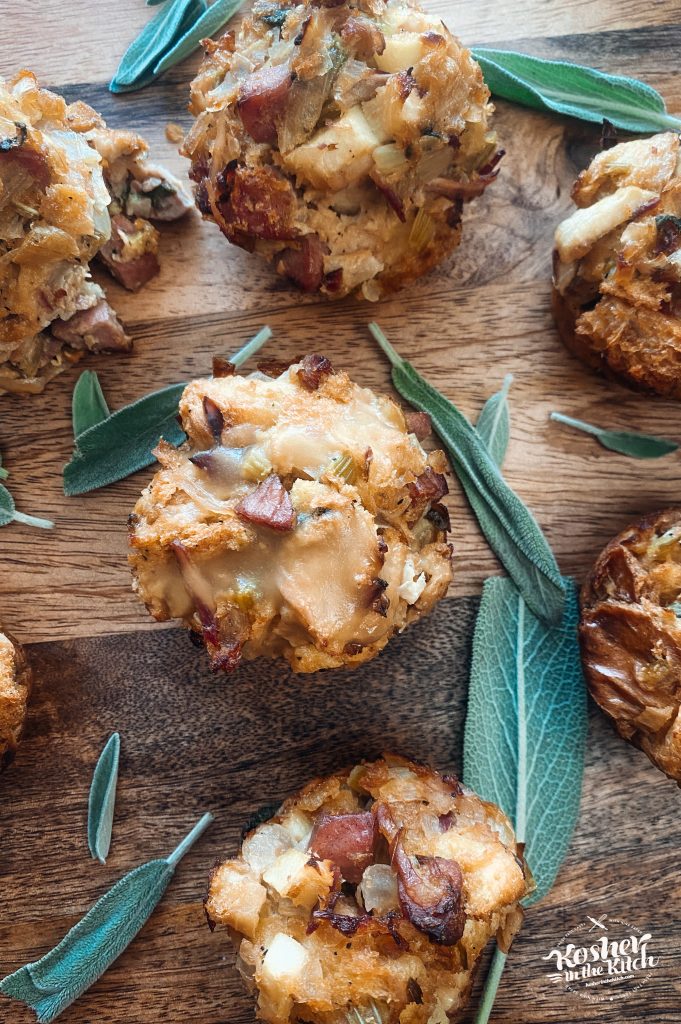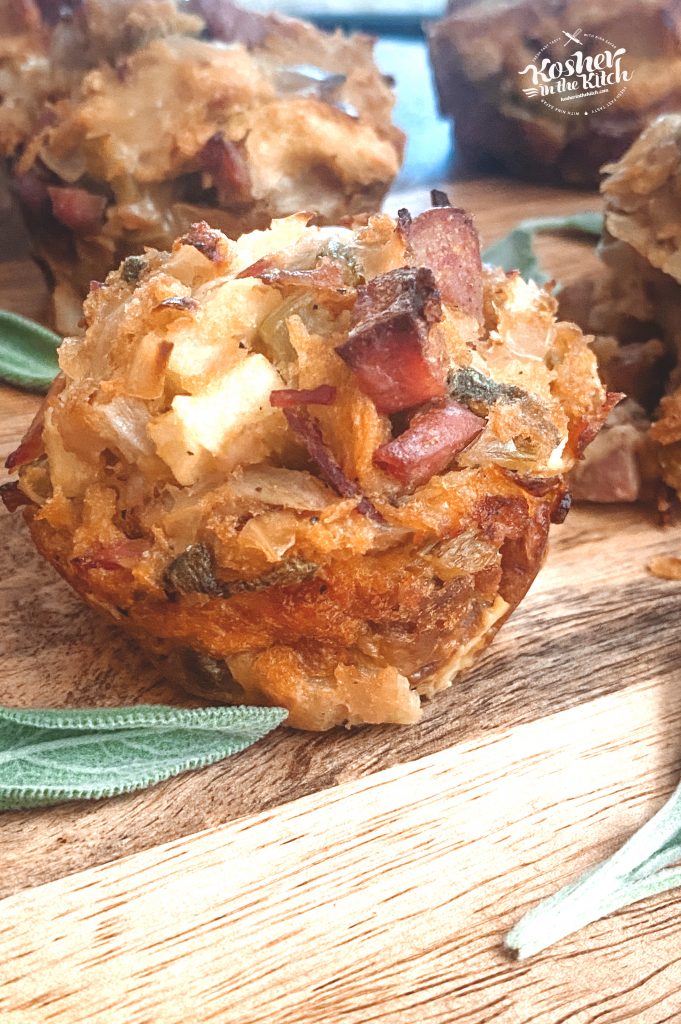 This post is sponsored by Jacks Gourmet