Falafel Fried Schnitzel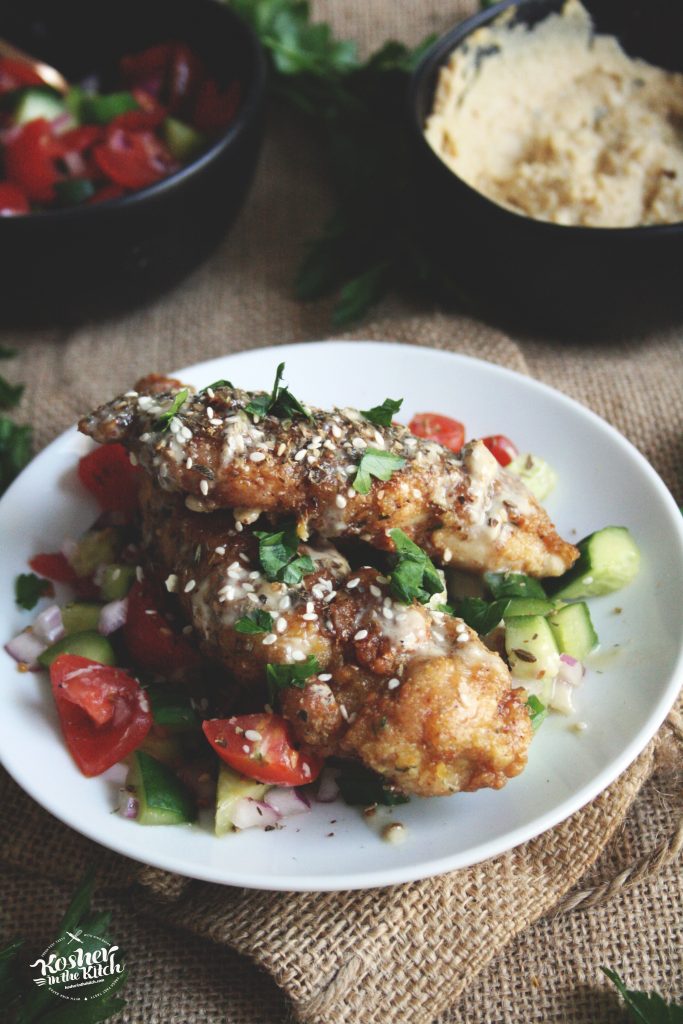 Falafel fried schnitzel is crispy coated sababa perfection. Coated and fried in falafel mix, then served with tahini sauce and Zaatar it's the perfect upgrade to this classic Jewish weeknight dinner.
Ingredients:
1 lb. boneless skinless chicken breast
3 eggs, whisked together
1 box of falafel mix (2 packages come in a box. Use both packages)
Israeli salad for serving
Hummus for serving
Tahini for serving
Zaatar spice for serving
Directions:
Cut chicken into thin pieces. Coat chicken pieces in eggs then dredge in dry falafel mix, making sure all sides are coated. Heat up a large frying pan with oil then fry chicken until crispy on both sides. Serve with Israeli salad, hummus, tahini and zaatar spice.
Optional: Stuff chicken in Pita or over Israeli salad with hummus and couscous.