Reuben Matzo Brei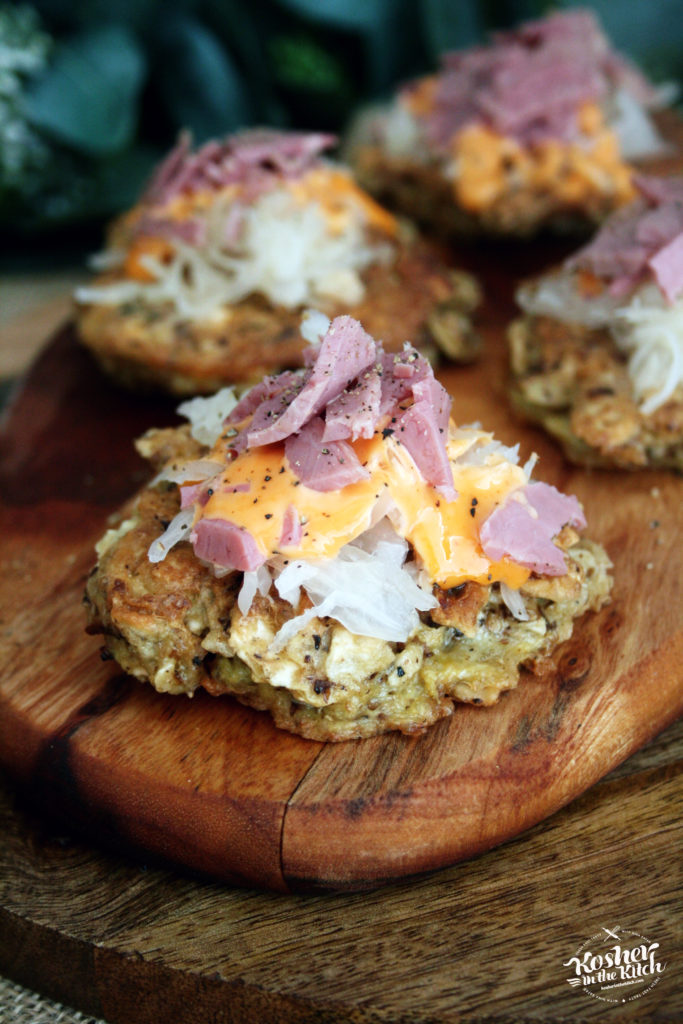 Matzo Brei served Reuben style is a menu must for Passover! Matzo Brei is a traditional Pesach food which is basically a matzo pancake of crushed up matzo and eggs. It's usually served plain or topped with a little cinnamon and sugar.  I created this dish for a Passover cooking class I hosted with Ralphs Grocery and it was such a hit ( everyone went crazy over it and took samples home for their family!) I knew I had to share it here with ya'll.   This recipe is super easy to prep and only five ingredients  (you can just pop into your local Ralphs for them OR order online and have them deliver it straight to your home!)  This can be served as an appetizer for the seder (meal) or as a quick dinner during chol hamoed.
Ingredients:
4 matzo
3 eggs
Salt
Pepper
Kraut
Russian dressing
Corned beef
Directions:
Break matzo into pieces and soak in a bowl with water until softened. Whisk eggs together and season with salt and pepper. Drain water from matzo bowl and combine matzo pieces with eggs. Heat up a frying pan with two tablespoons oil and fry matzo batter in batches until golden brown on both sides. Serve with kraut, dressing and chopped corned beef.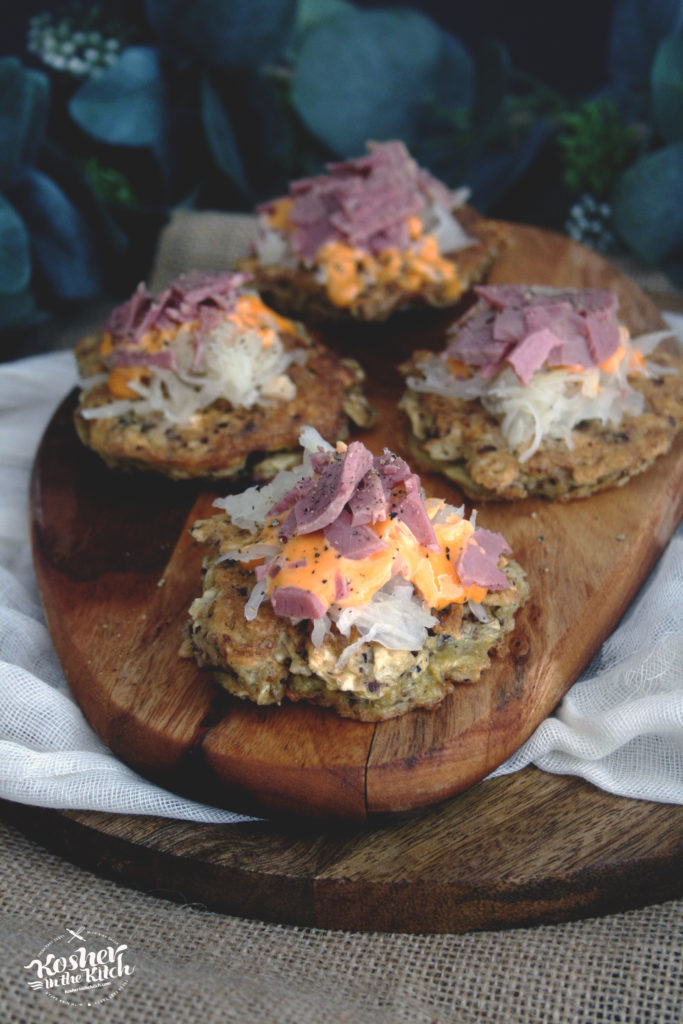 *** This post is sponsored by Ralphs. We teamed up to bring you delicious recipes and menu ideas for Passover.