Crunchy Tofu Sticks {Healthy French Fries!}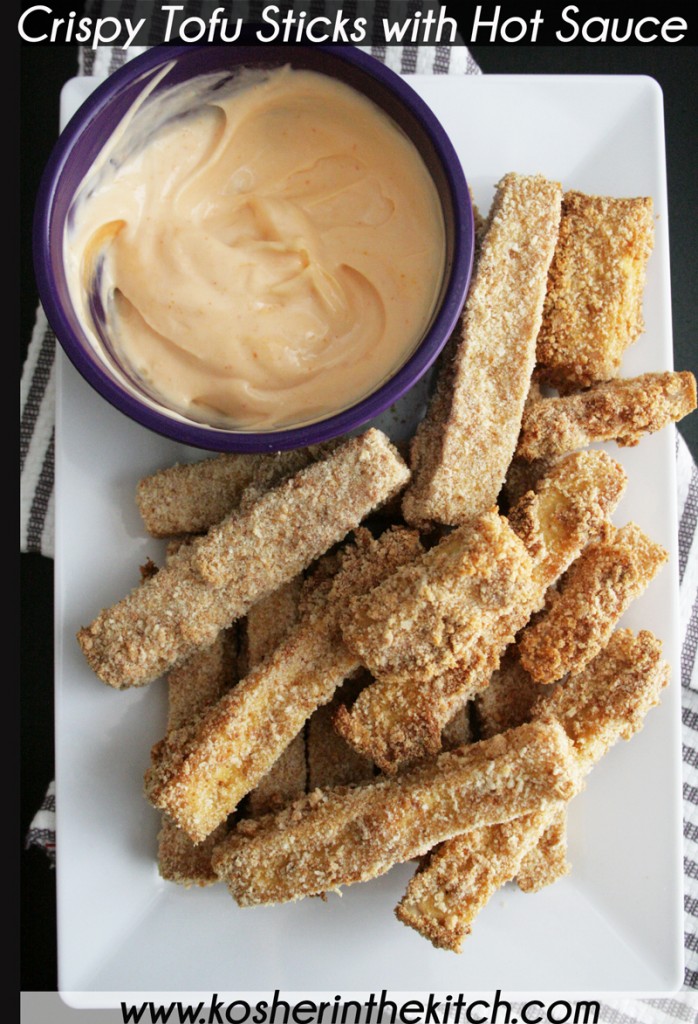 Ingredients:
1 container of extra firm tofu
1 egg
1 cup of panko crumbs (or bread crumbs)
Directions:
Remove tofu from container and drain water. Wrap tofu in paper towel and leave on counter to drain for 20 minutes. Pat tofu dry with a paper towel. Slice tofu in half, across the middle to make two thinner pieces. Then cut tofu into french fry sticks. Coat the tofu sticks in egg then dip into crumbs. Place on a lightly greased baking pan (I use cooking oil spray) and bake in oven on 400′ for 20-25 minutes until crispy. Serve with hot dipping sauce.
Hot Dipping Sauce:
1 cup of mayo
1 tsp. sriracha sauce sauce
Blend together. Add more sriracha sauce if desired.
*Tips&Tricks: You can make this dairy by adding grated parmesan to the crumbs and freshly chopped herbs like basil, parsley or cilantro. You can also season the crumbs with salt, pepper, cayenne pepper, chile powder or your favorite seasonings.
~ Recipe submitted by Nina Safar