Broccoli Cheddar Egg Rolls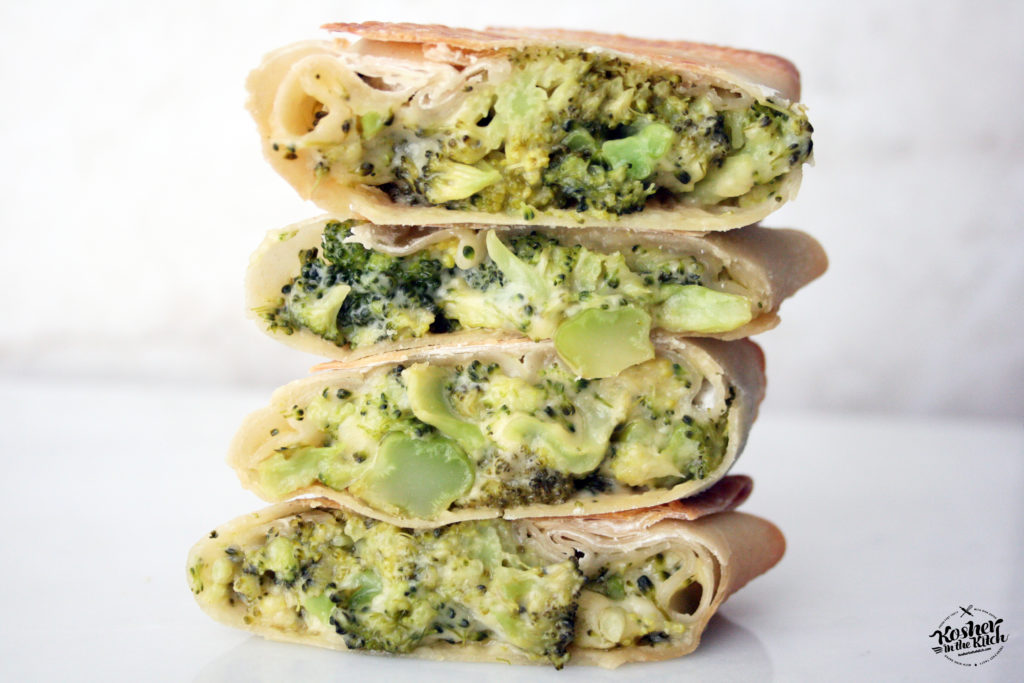 I can't think of broccoli without immediately visualizing a creamy layer of cheddar melted on top of it. Broccoli and cheddar are the new peanut butter and jelly. They go perfectly together and can be served in so many fun ways, the combo never gets old. The first time I combined the two ingredients was for my famous Broccoli Cheddar Latkes (a Perez Hilton favorite! I also filmed a video on how to make them for Ovation TV which you can watch here. Next up came Broccoli Cheddar Bites which are the perfect appetizer for Shavuot. Stuffing broccoli and cheddar in egg roll wrappers seemed like the obvious next choice.
Ingredients:
1 head of broccoli (cleaned, chopped up and steamed)
2 tbsp butter
2 tbsp flour
2 cups of whole milk
1 tsp ground mustard
salt and pepper to taste
2 cups grated cheese, mix of cheddar and mozzarella
Egg roll wrappers
Directions:
Melt butter. Once bubbly, add flour and mix until forms a paste then slowly add milk, stirring until thickens. Once thick, remove from heat and add mustard, salt, pepper and cheese. Mix well then add Broccoli and combine together. Place about 1 tablespoon broccoli cheddar mixture in center of egg roll wrapper. Fold over top and bottom. Then roll over from left to right. Place on lightly greased baking sheet. Spray with cooking oil then bake on 350′ for about 10 to 12 minutes or until outside is golden and slightly browned and crispy. Serve with marinara sauce, sweet chili sauce or cheddar sauce.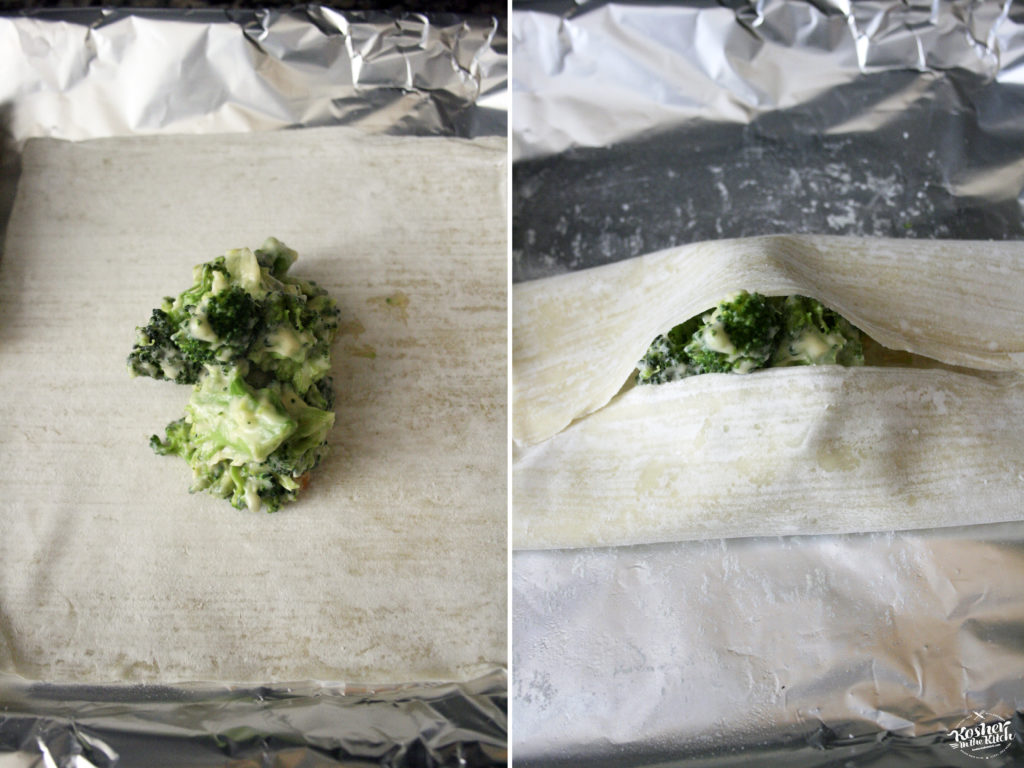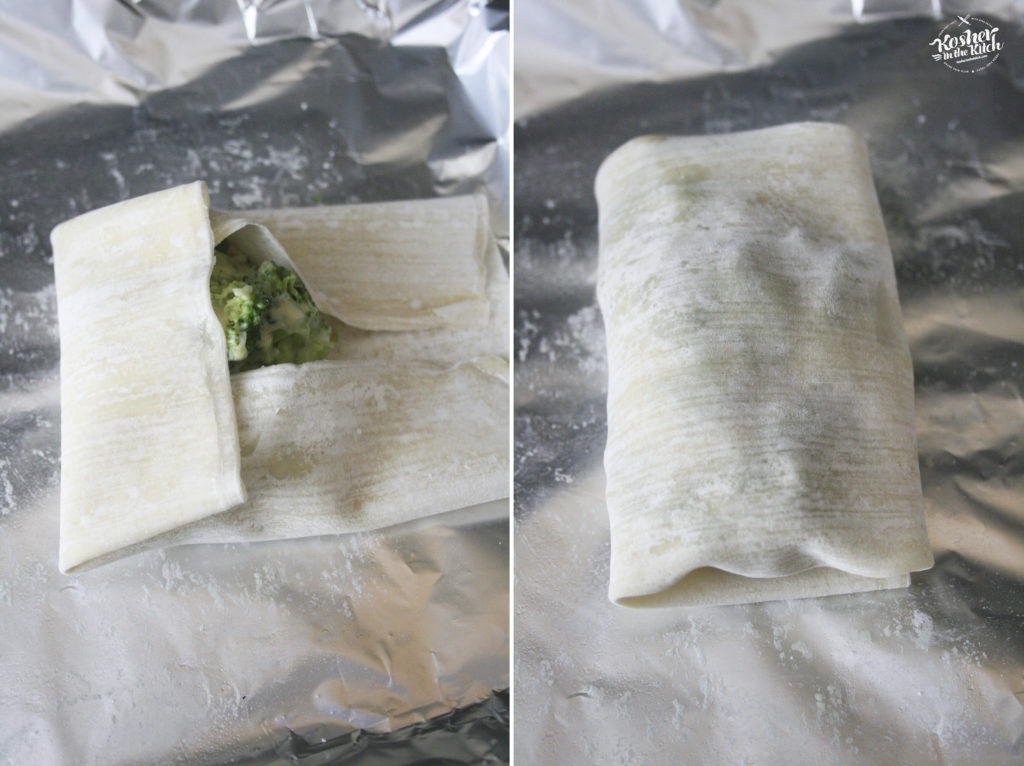 ~ Recipe submitted by Nina Safar