Tomato Basil Chicken With Pasta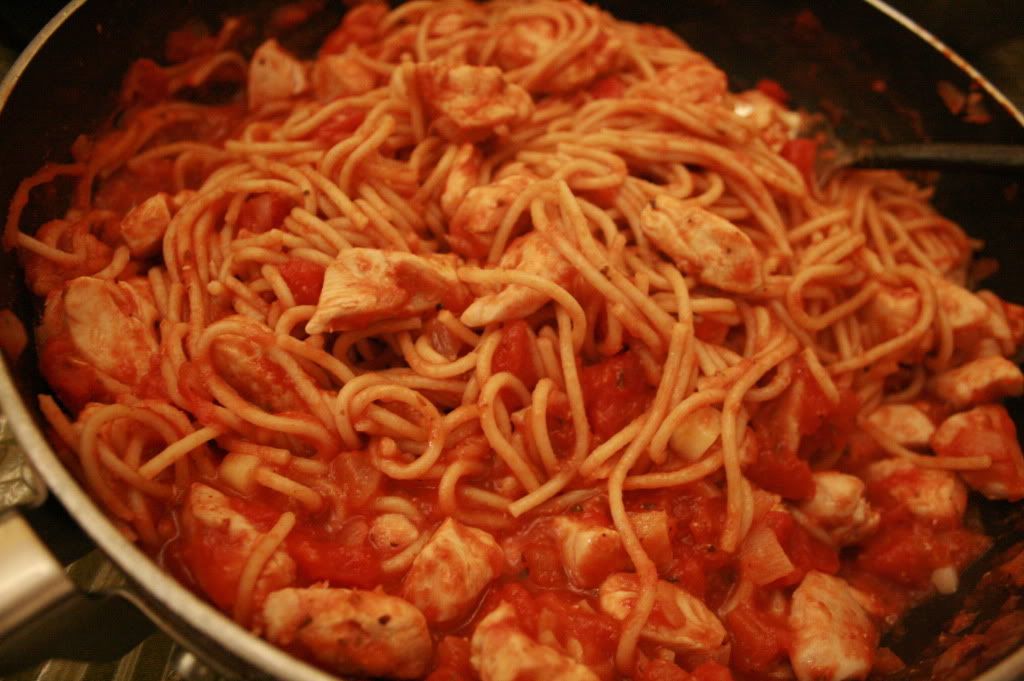 My older sister Rivky lives in Florida and juggles taking care of her energetic (and adorable!) three sons while working full time. She is probably the only person I know who can whip up shabbos meals two hours before candle lighting and still fit in making home baked brownies! When I need a dinner that is quick and tasty, she is on my speed dial of who to call (along with my sister Tova and certs!) The following is a delicious blend of pasta, sauce and tender chicken that wont leave room for dessert.
Ingredients:
– Pasta such as fettuccine or spaghetti (whole wheat, whole grain or white can be used)
– 1 large can of diced tomatoes with basil, garlic & oregano
– 1 small can of tomato sauce
– Chicken breast cut into pieces
– 1 onion chopped
– 3 cloves of garlic diced
Directions:
Cook the pasta as directed on the box. While the pasta is cooking saute the onions and garlic. Once that has browned add the pieces of chicken and cook until white and no longer pink. Once that has cooked add the can of tomatoes and the tomato sauce. Then combine with the pasta and mix well.
~ This is Rebbecca Teitelbaum's recipe submitted by Nina Safar