S'mores Stuffed Chocolate Chip Cookies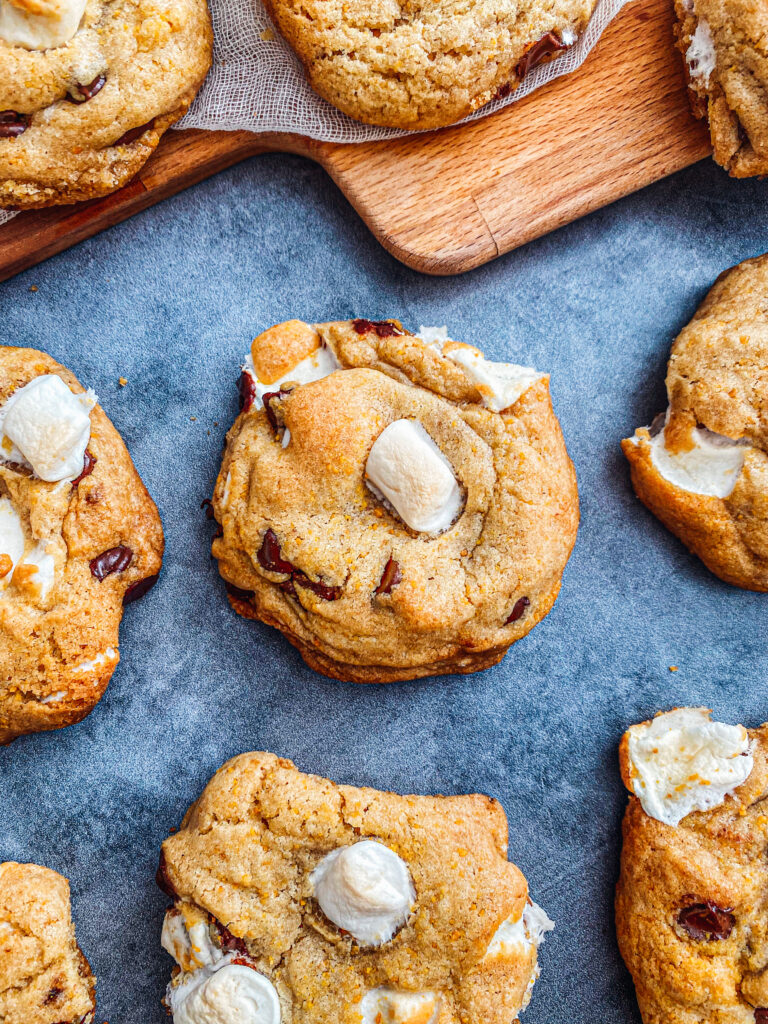 I love cookies and these s'mores stuffed cookies with chocolate, marshmallows and crushed graham crackers are delicious. These s'mores cookies are super simple to bake and will become your go to quick dessert.
Servings: Makes about 18 large cookies
Ingredients:
1 cup oil
2 eggs
3/4 cup golden brown sugar
1/2 cup white sugar
2 teaspoons vanilla extract
2 1/2 cups flours
1 teaspoon baking soda
1/4 teaspoon salt
1 cup chocolate chips
1 cup mini marshmallows
1/4 cup crushed graham crackers.
Directions:
1. In a large mixing bowl combine oil, eggs, brown sugar, white sugar, and vanilla extract.
2. Slowly add flour, baking soda and salt.
3. Add chocolate chips and marshmallows.
4. using a cookie scooper, scoop cookie dough onto parchment lined baking tray and sprinkle cookies with crushed graham cracker crumbs.
5. Bake on 350′ for 10 to 12 minutes.