Easy Donuts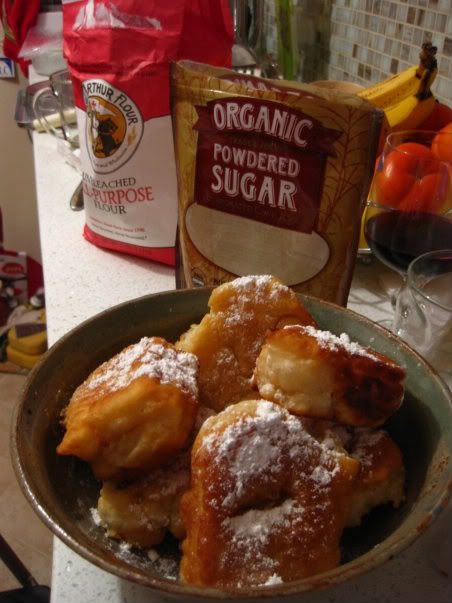 Ingredients:
2 Cups Flour
3 Teaspoon Baking Powder
1/2 Teaspoon Salt
1 Cup Water
Sugar and Cinnamon OR Powdered Sugar
Frying Pan with 1/2 inch of oil in bottom
Directions:
1.Mix the first four ingredients together and let sit for a few minutes.
2. Pull off donut-hole sized balls and flatten them to roughly the size of a donut. (Use a flour dusted surface)
3. Cut a hole from the middle. You can use a knife or a pop bottle lid. (If this is not working out just make rip off chunks and make them without holes)
4. Heat the oil in the frying pan and place the donuts into it. They will start swelling almost immediately.
5. Once the donut has turned slightly brown on the bottom flip it over to the other side to brown.
6. Remove from oil, pat with a paper towel if very greasy, and sprinkle sugar/cinnamon or powdered sugar on it!
7. Eat, get fat, and be happy.
~ Recipe submitted by Kseniya found on, familyactivityideas