Sausage Flatbread Pizza with Apples & Honey Vinaigrette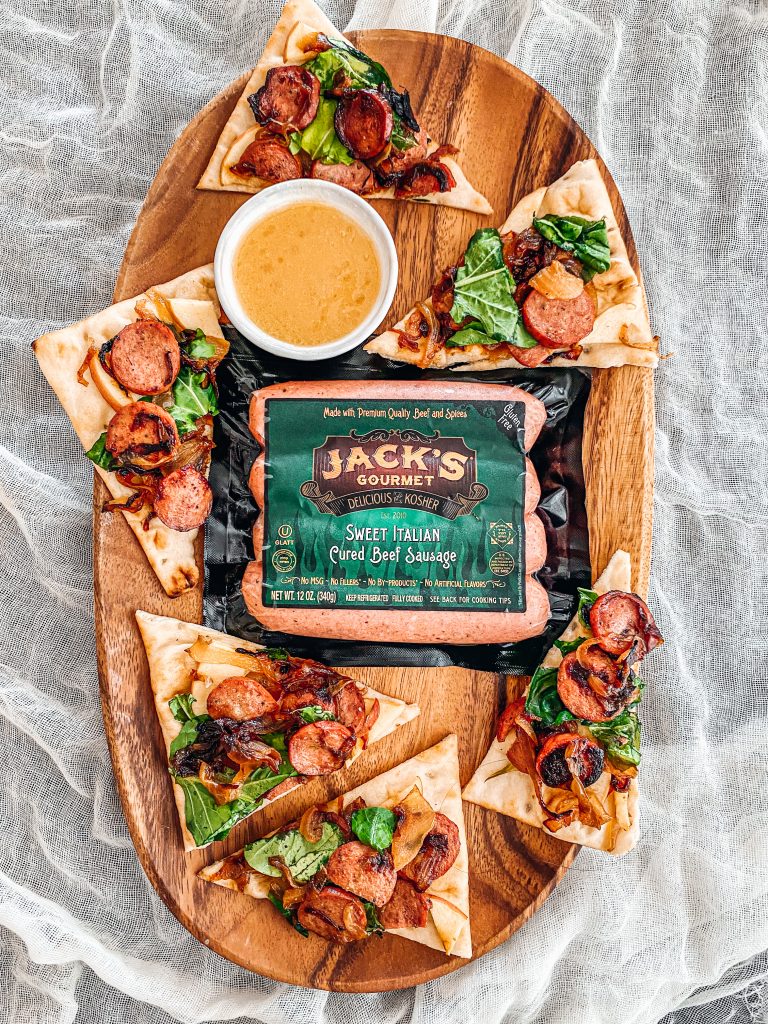 Enjoy this NEW recipe for Rosh Hashana featuring Jack's Gourmet Sausage served on Flatbread Pizza with Apples and a Honey Vinaigrette.
Ingredients:
2 tablespoons olive oil
2 large sweet onions, peeled and thinly sliced
1 package Jack's Gourmet Sausage cut into thin rounds
2 large sweet apples such as gala, fuji, honeycrispy, pink lady, golden delicious etc) thinly sliced, peel on
3 cups lettuce (arugula, butter or spinach)
Packaged flatbread dough
Honey Vinaigrette:
1 tablespoon honey
1/4 cup olive oil
2 teaspoons dijon mustard
Juice of 1 lemon
Directions:
1. In a large frying pan heat up 2 tablespoons olive oil and saute onions until translucent.
2. Add sausage to pan and cook until edges are browned.
3. Brush olive oil over flatbread and place in oven for about 5 minutes until warmed up.
4. Combine sliced apples and lettuce with honey vinaigrette.
5. Place lettuce and apples on flatbread.
6. Layer cooked sausage an onions on top
Tips & Tricks: Optional: top flatbread pizza with balsamic vinegar or silan syrup.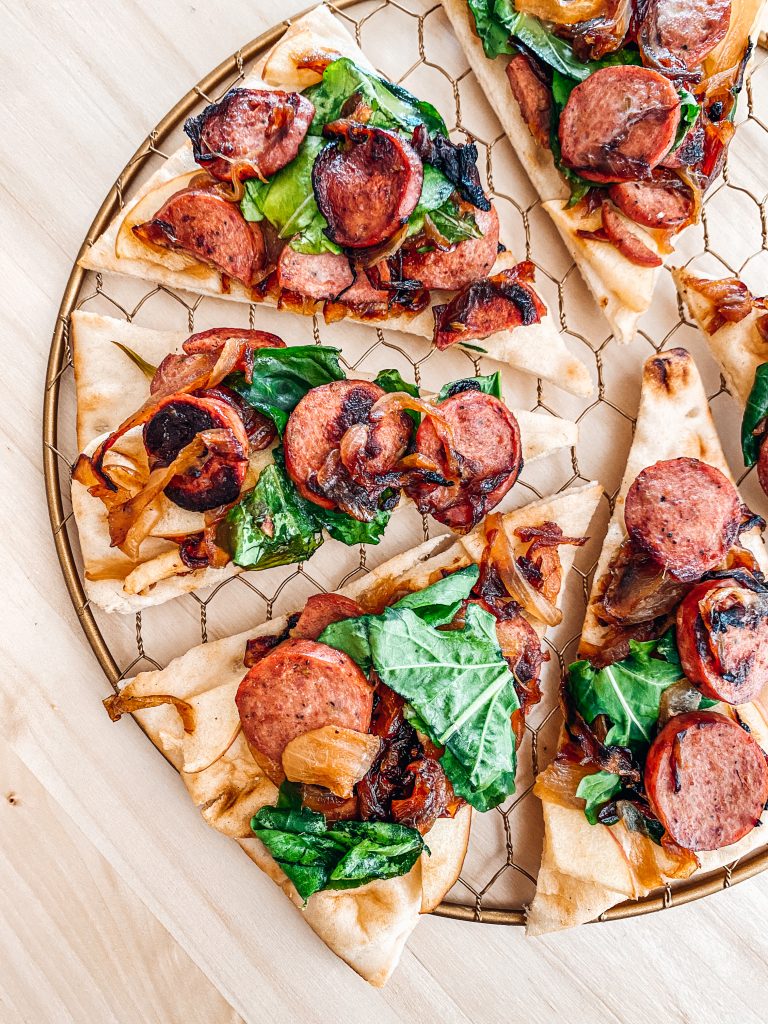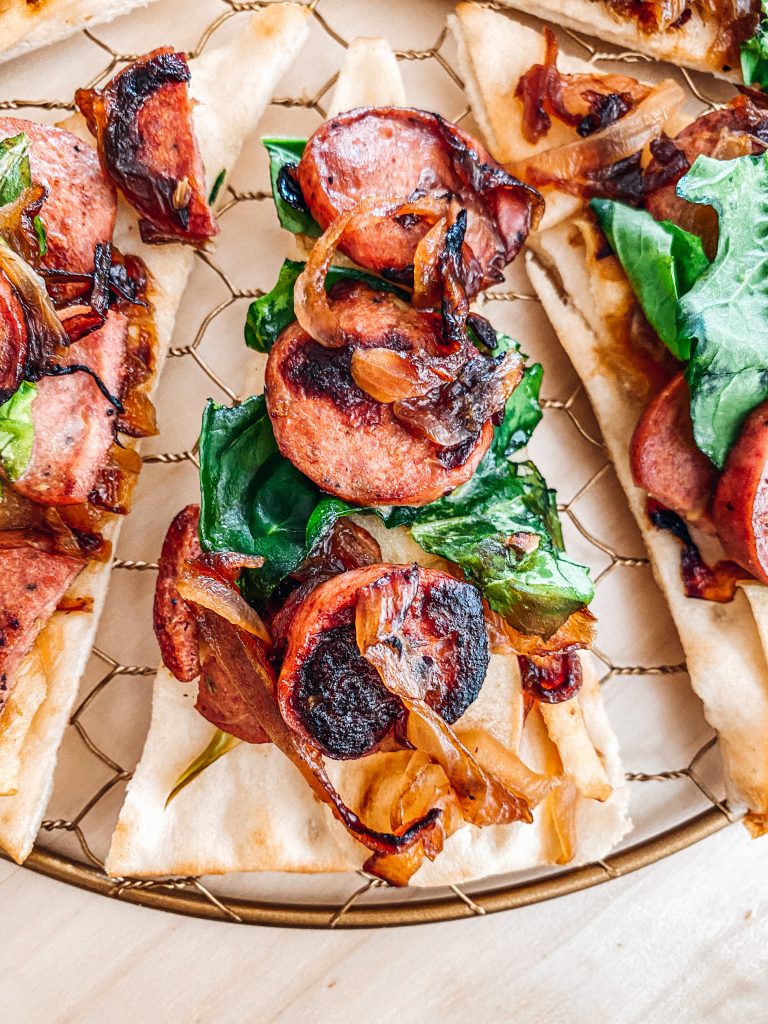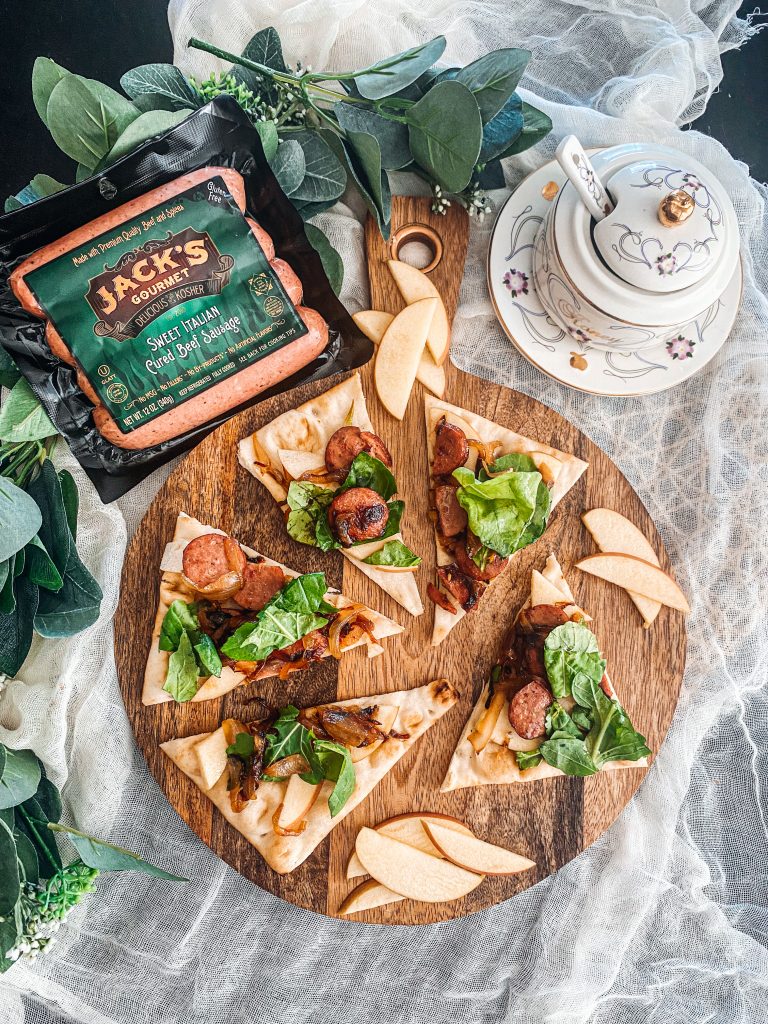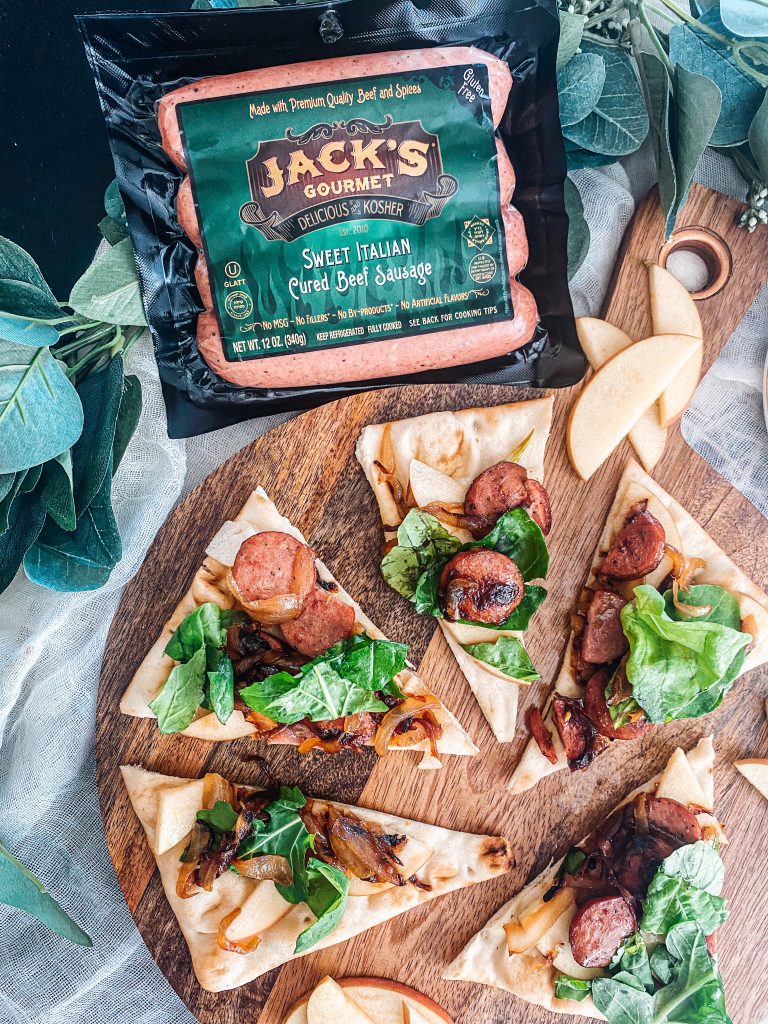 Sausage Flatbread Pizza with Apples & Honey Vinaigrette