Meat Sauce with Pasta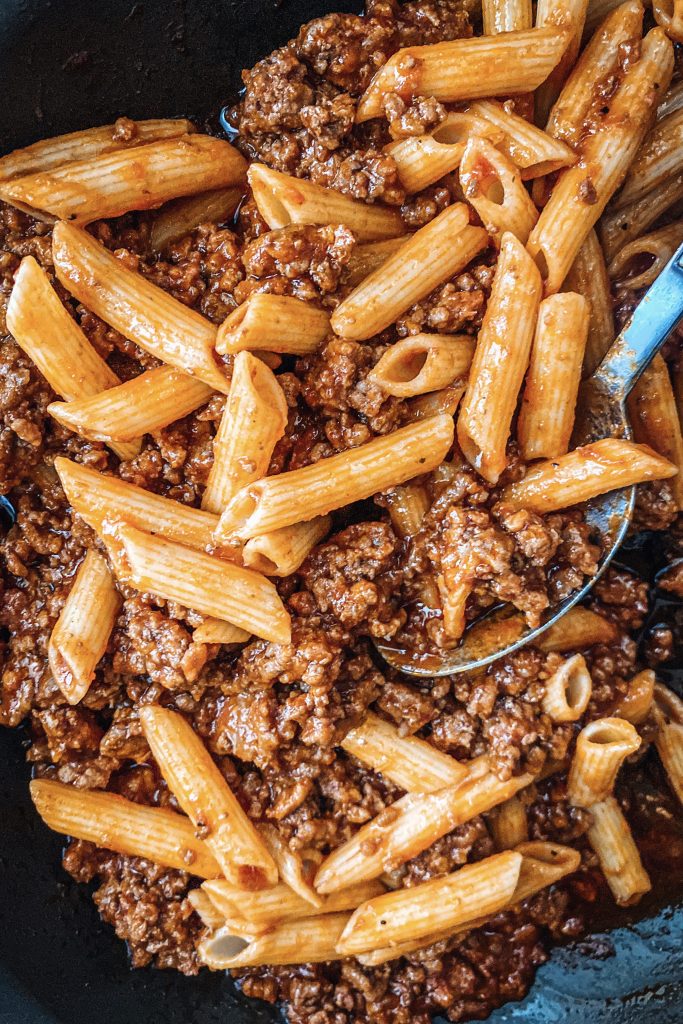 Meat sauce with pasta is hands down, food in your mouth, the ultimate comfort food dinner. That's it. That's the intro. Now go enjoy dinner.
Ingredients:
1 box of pasta, cooked and drained
1 lb. ground beef
1 jar marinara sauce
1/4 cup ketchup
1 tablespoon brown sugar
Salt
Pepper
Garlic powder
Paprika
Trader Joes's 12 salute seasoning
Directions:
1. In a  large frying pan, brown beef and cook until no longer red.
3. Once beef is cooked through add marinara sauce, ketchup, and brown sugar.
4. Season with salt, pepper, paprika, garlic powder and trader joes 12 seasoning salute. (I sprinkles in about 2 teaspoons each and taste to see if more is needed)
5. Let mixture simmer until thickens (about 10 to 15 minutes) before combining with cooked pasta. For an extra saucy mixture, use two jars of marinara sauce.