Stuffed Falafel Balls
I love all styles of Israeli food like shawarma, sabich and shakshuka but falafel is definitely on top of the list. I love the texture (both baked and fried versions) and the taste. I like stuffing falafel balls in pita and loading it up with as many salads and dips that I can fit in there, the messier the better! (Israeli salad, purple cabbage, sweet chili sauce, tahini and hummus are my must haves but I also like it with hard boiled eggs and fried eggplant!) Other fun ways to serve falafel is pizza style , as sliders and over a salad.
I have partnered with Lipton Kosher to create an exciting new way to eat falafel using their quick and easy Falafel Mix! Stuffed falafel balls are only three ingredients and SO DELICIOUS! They can be baked or fried and taste great with cheddar, mozzarella & goat cheese. Serve them over Israeli salad with chickpeas, toasted pita zaatar chips and tahini dressing or in slider buns with hummus, tahini and sweet chili sauce.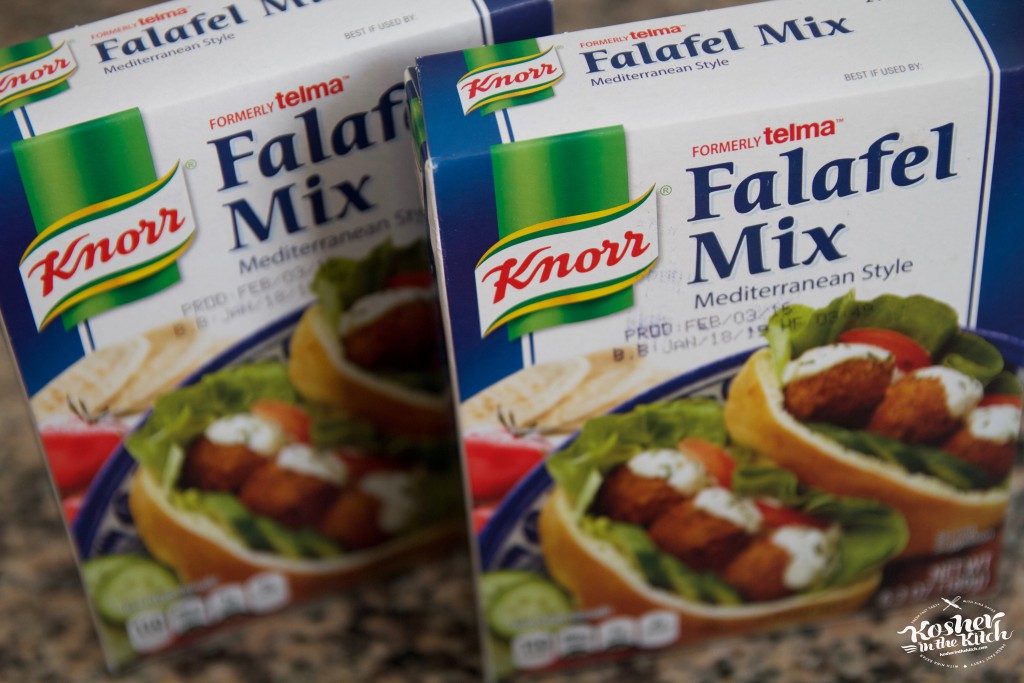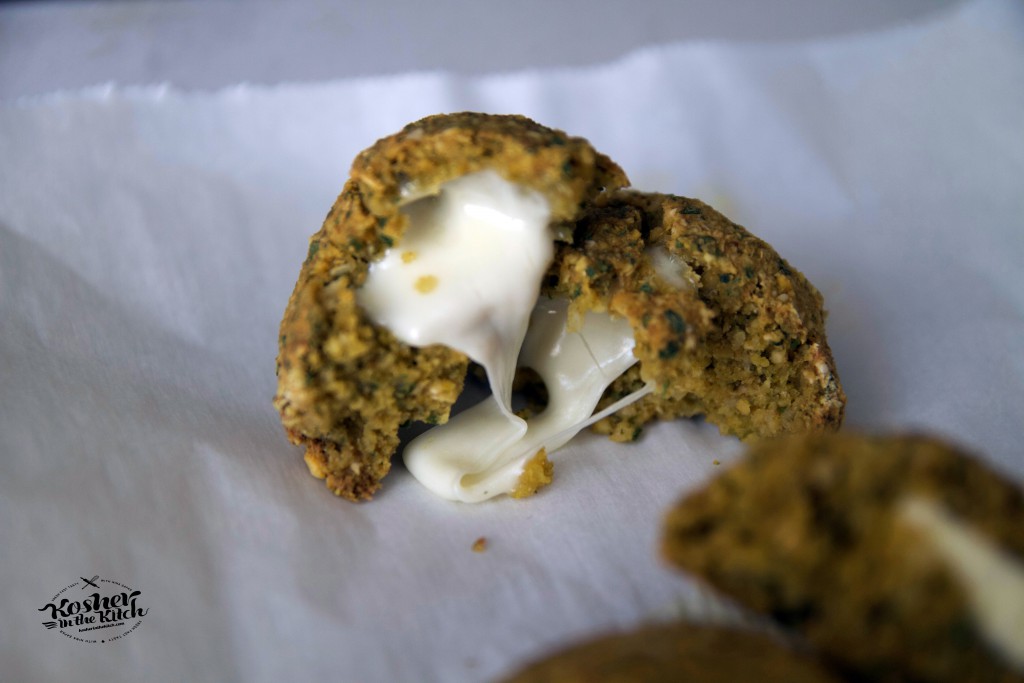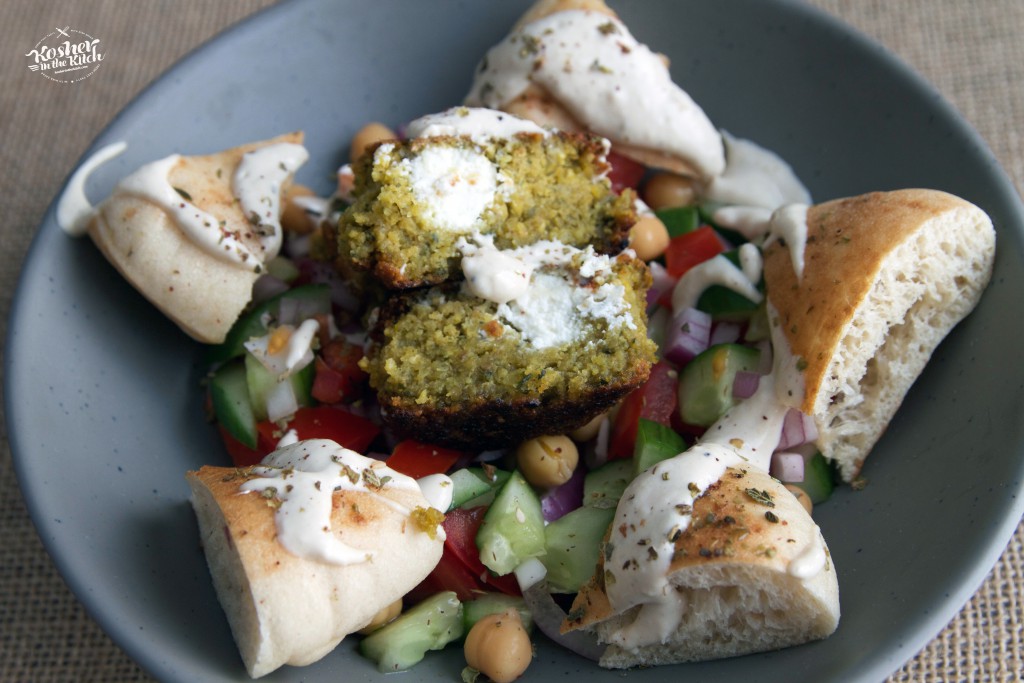 Ingredients:
One package Knorr falafel ball mix
1/3 cup plus 2 tablespoons water
1/2 cup cheese cut into small cubes (cheddar, mozzarella and goat cheese are all great options)
Directions:
Combine falafel mix with water. Let it sit for about ten minutes before scooping out into balls using an ice cream scooper. Press cubed cheese into center of falafel ball then roll in hands until cheese is hidden inside under the falafel batter. Bake on 350′ for about 20 minutes or fry in a pan with oil until both sides are golden brown. Serve over Israeli salad with chickpeas and toasted pita chips with tahini dressing or as sliders in mini buns with tahini and sweet chili sauce.
Israeli Salad:
Dice up cucumbers and tomatoes. Optional, add diced red or yellow onion. Combine with olive oil and season with salt and pepper. I like to add chickpeas!
Zaatar Pita Chips:
Cut pita into triangle wedges. Toss with olive oil and season with salt and zaatar spice. Place on lined baking sheet and bake on 350′ for about 10 to 12 minutes or until toasted.
Lemon Tahini Dressing:
Combine tahini, lemon juice and olive oil.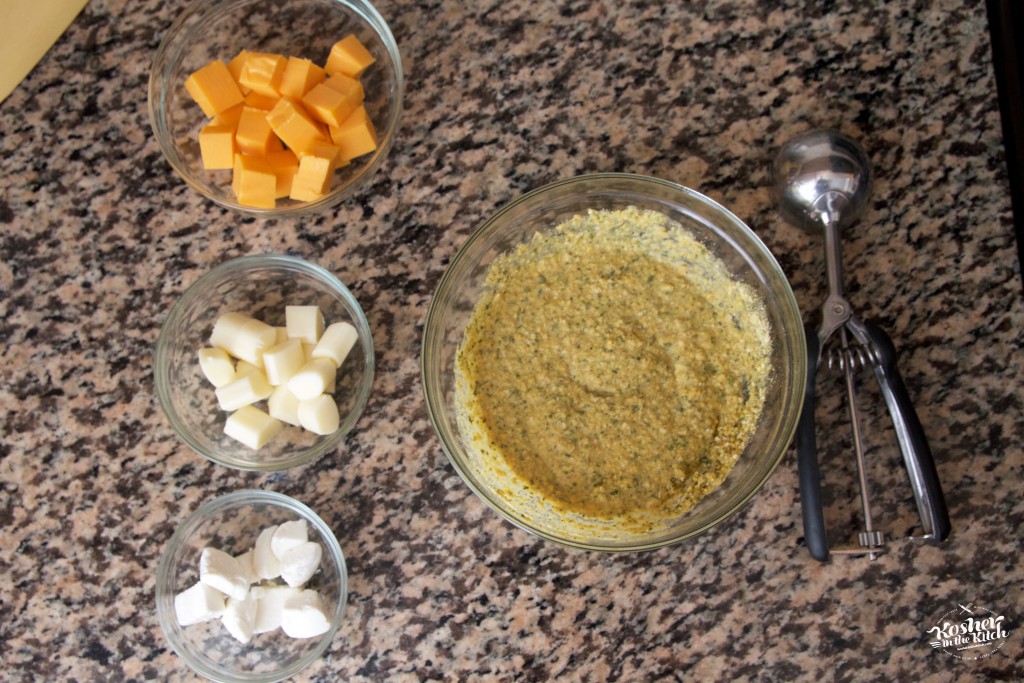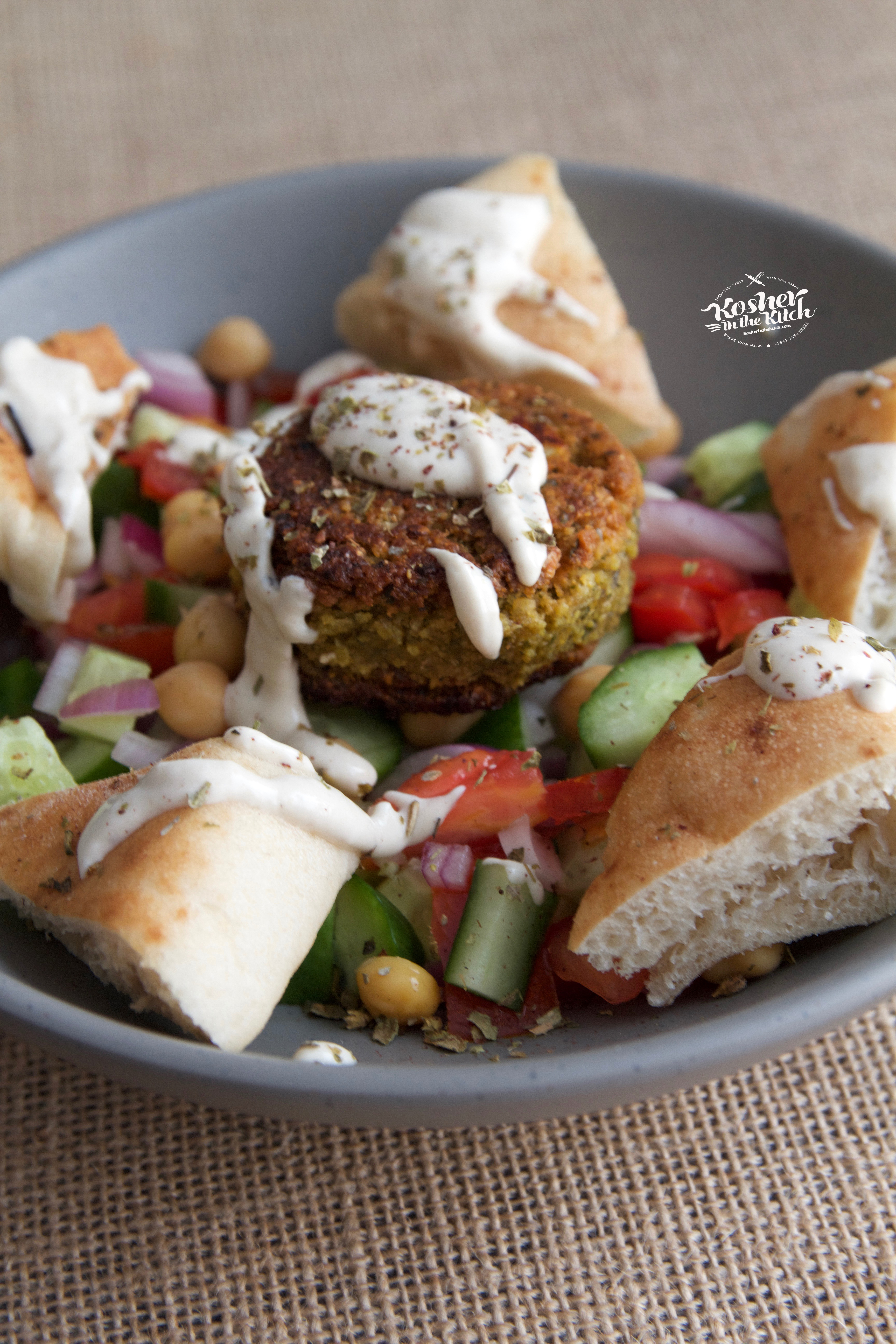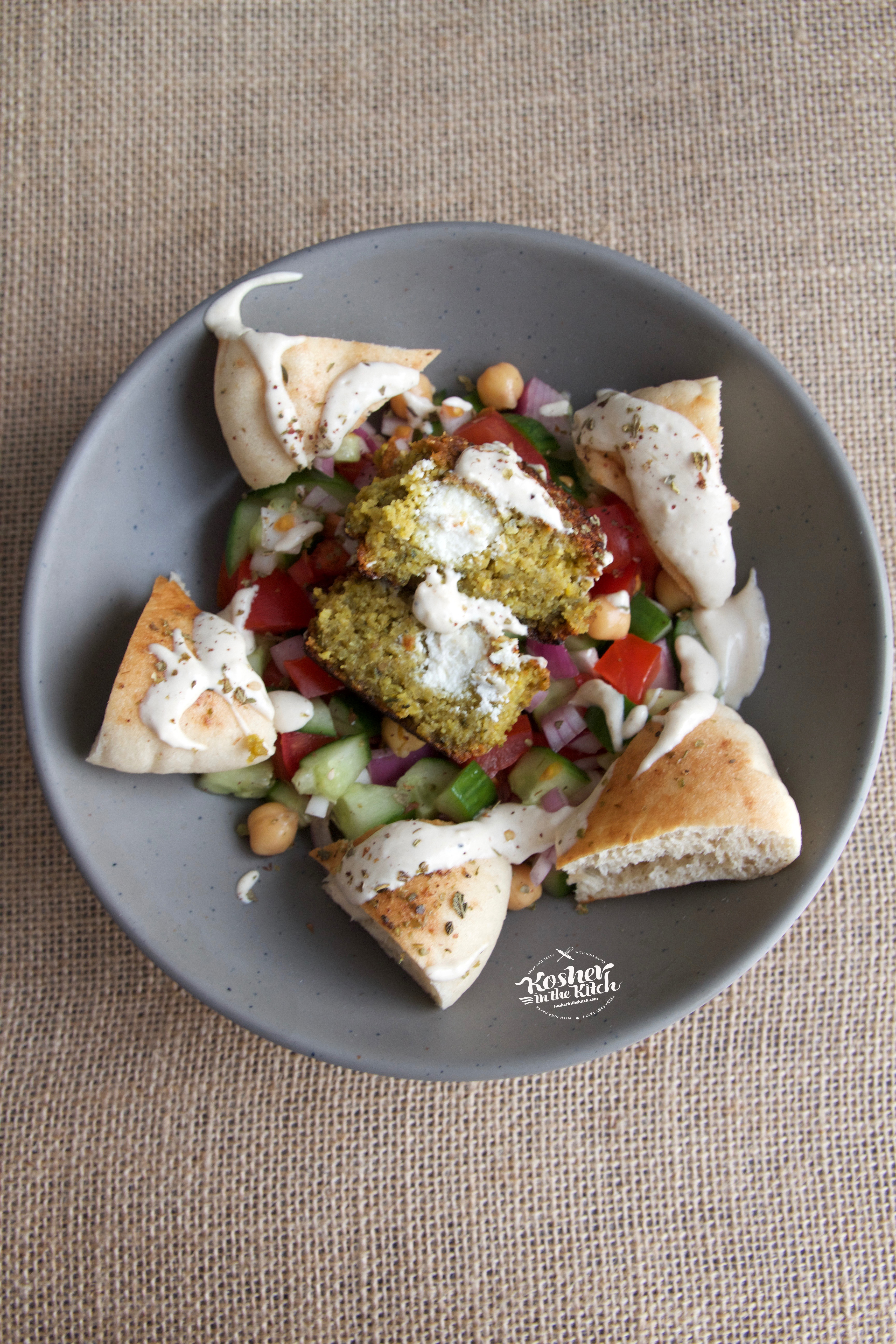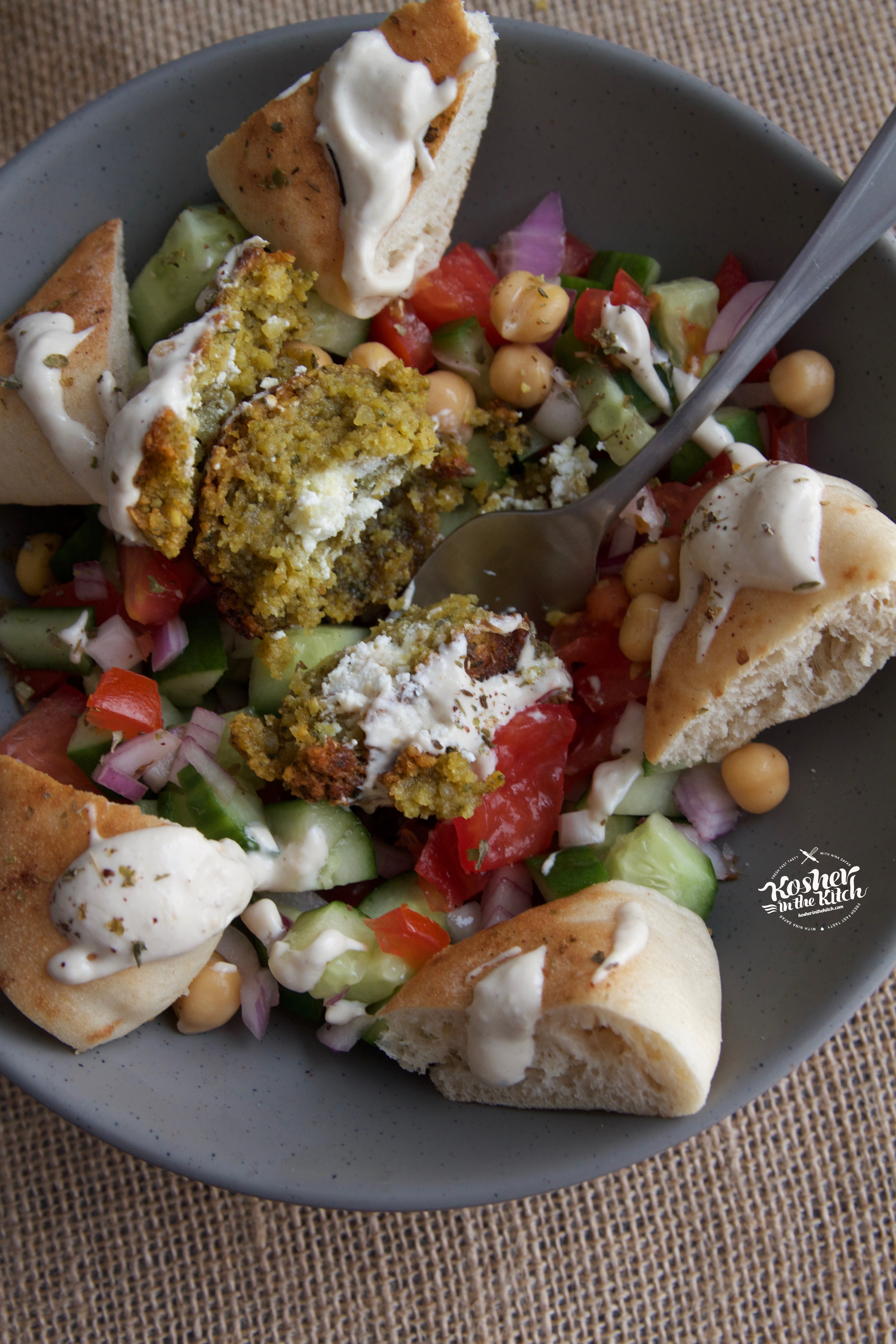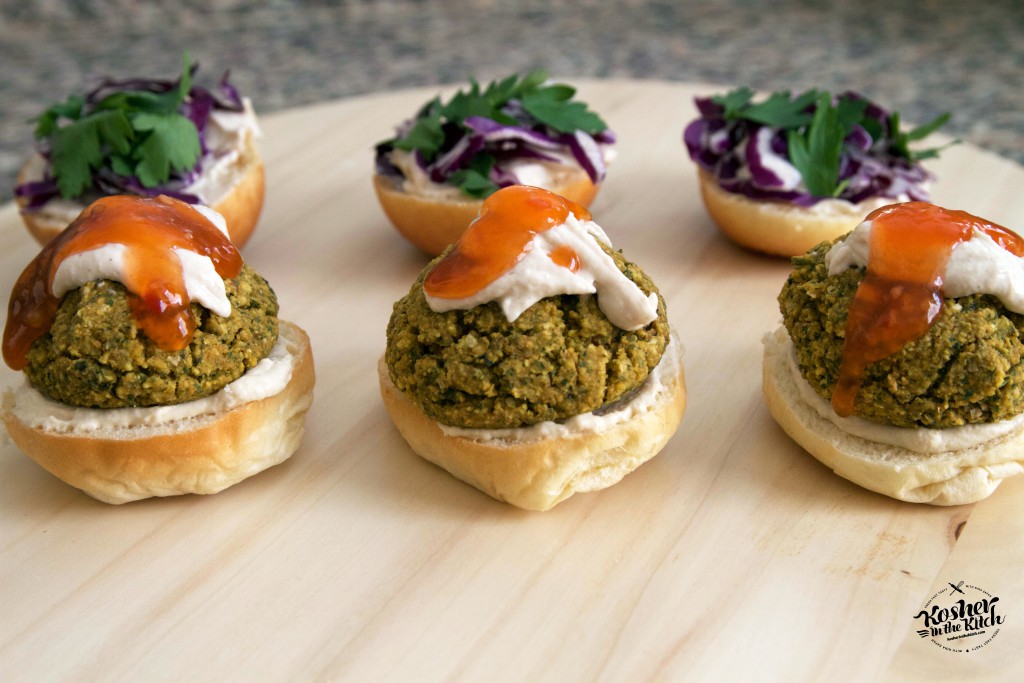 ** Disclosure: This post is sponsored by Lipton Kosher. Lipton Kosher & Kosher in the Kitch are collaborating to bring you deliciously easy recipes using Knorr falafel mix.