Salmon Arugula Salad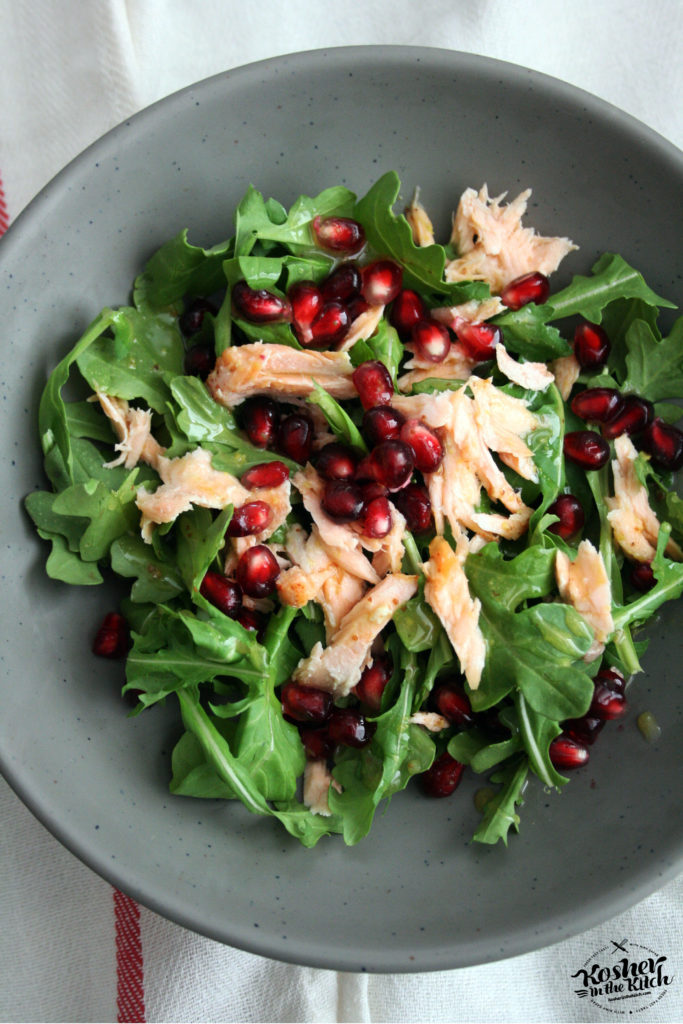 This salmon arugula salad is one of those recipes that is so easy I didn't think to post it on the blog but after I posted a photo of it on Instagram I received a lot of messages asking for the recipe, so here it is in all it's quick and easy glory.
Ingredients:
4 cups arugula lettuce
1 large piece cooked salmon, flaked into small pieces (recipe below)
1/2 cup pomegranate seeds
1/4 cup honey
1 tablespoon dijonnaise (creamy dijon mustard)
Optional Add Ins:
Thinly sliced apples
Thinly sliced pears
Sliced hard boiled eggs
Directions:
Place arugula in a large bowl or serving dish. Top with flaked salmon. Sprinkle pomegranate seeds over salad. Combine honey and dijonnaise then drizzle over salad.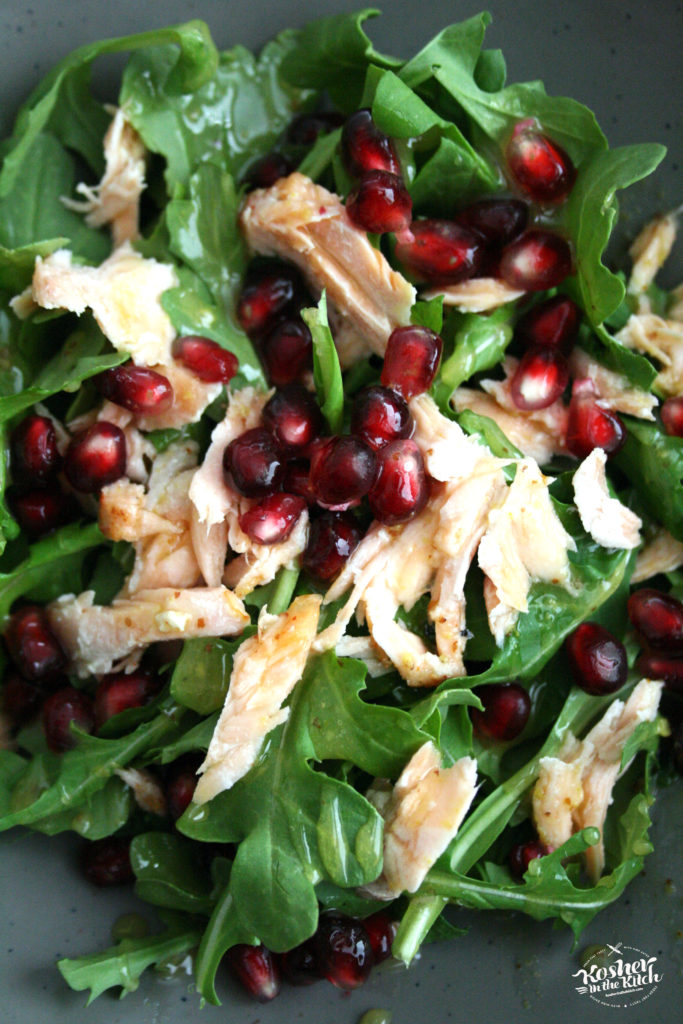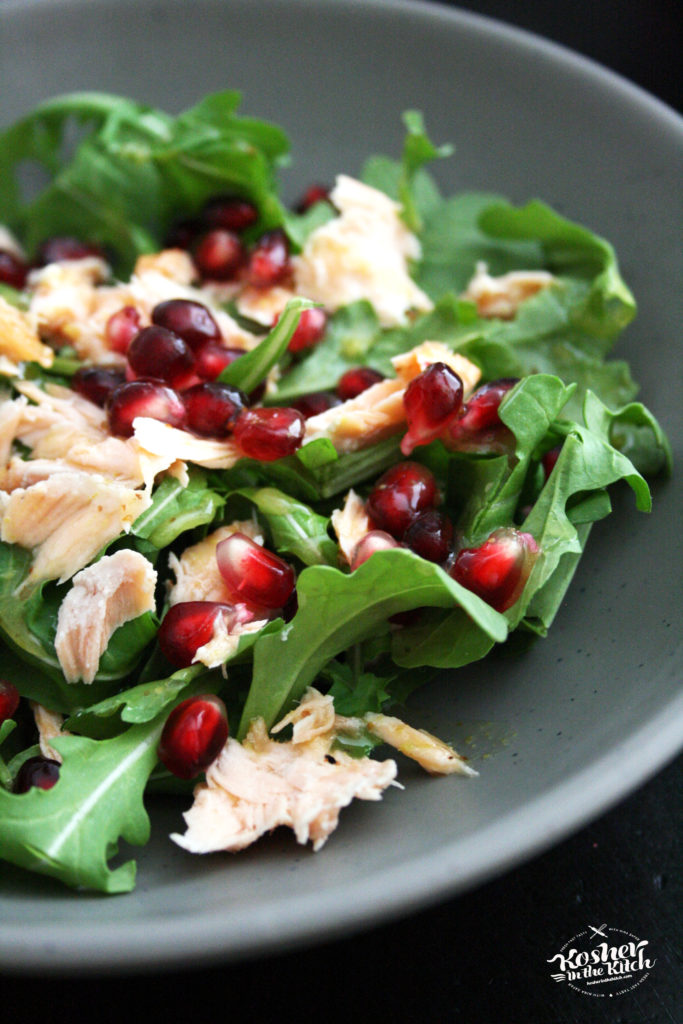 * Tips & Tricks: If you don't have dijonnaise simply combine mayonnaise with dijon mustard. Swap flaked salmon for grilled chicken breast strips. Crumble feta cheese on top of salad (only if it is chicken free!).