Red White & Blue Cake in a Jar
Celebrate July 4th with red, white and blue cake in a jar. With layers of berries, whipped cream and delicious cubes of cake there is no better way to say happy fourth of July!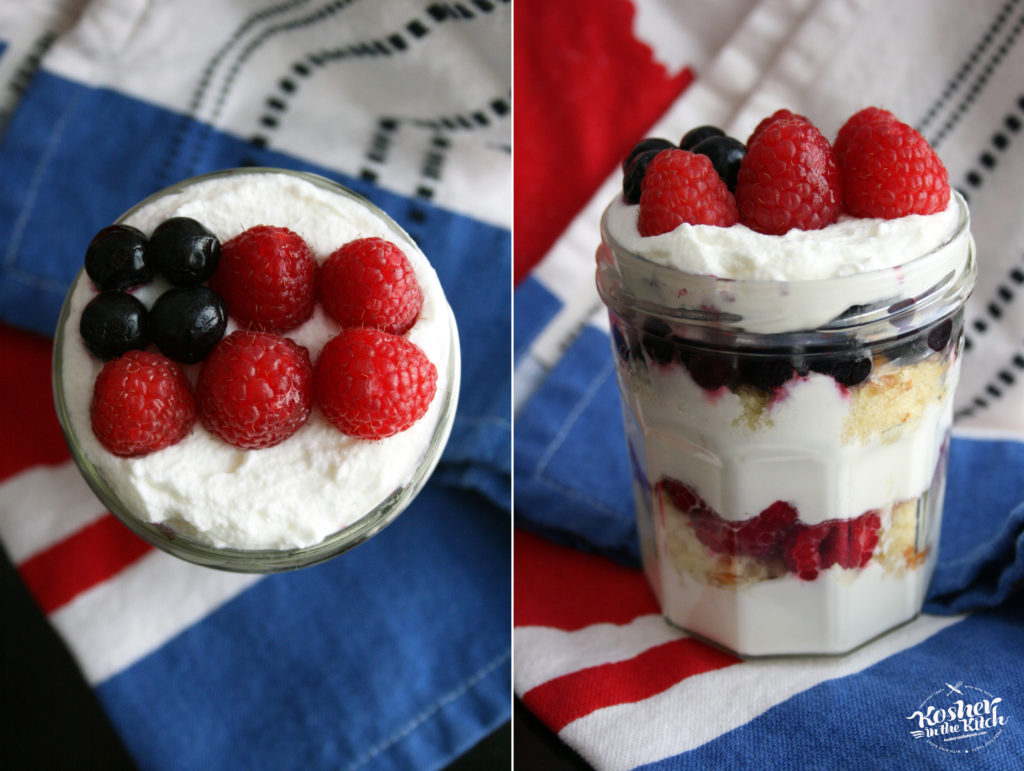 Ingredients:
Yellow cake cut into cubes (recipe HERE)
Whipped cream or vanilla frosting
Raspberries
Blueberries
Glass jar
Directions:
Place layer of whipped cream (or frosting!) on bottom of jar then top with layers of cake, raspberries, whipped cream, cake, blueberries and a final layer of whipped cream. Decorate top with mini American flag using blueberries and raspberries 🇺🇸 Enjoy!