Creamy Pumpkin Penne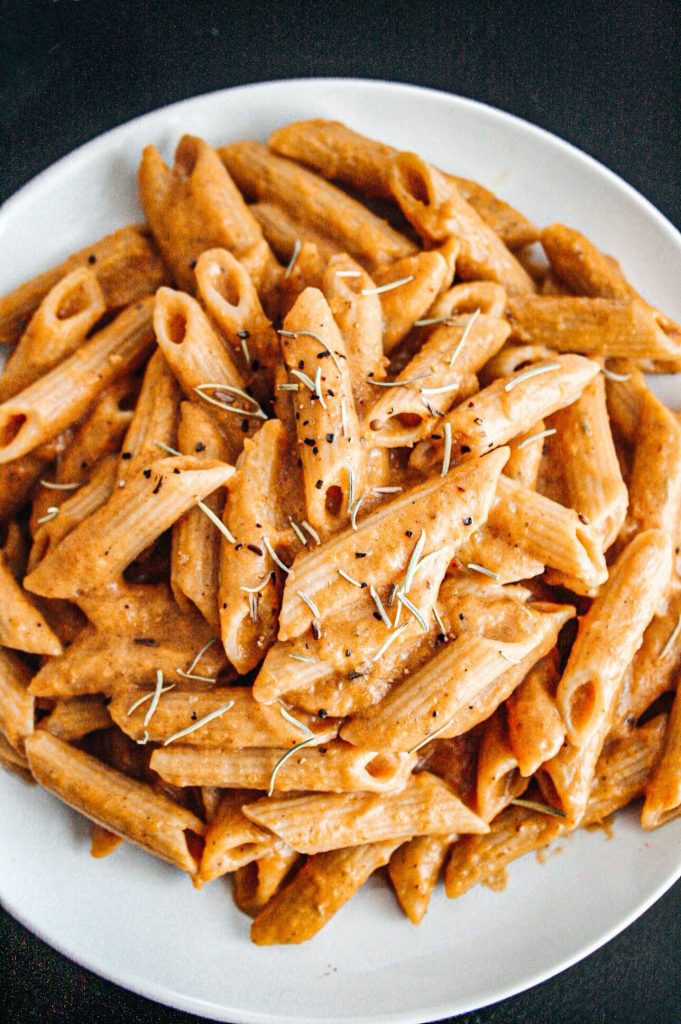 This delicious pasta dish is the perfect cozy meal for fall. The sauce is rich and creamy and completely dairy free.
Ingredients:
4 cups of cooked penne pasta
1 cup of pumpkin puree
1 1/2 cups of soy milk
1/2 tsp salt
1/4 tsp rosemary
1/8 tsp. ground nutmeg
1/4 tsp. ground cinnamon
1/4 tsp. montreal steak seasoning
Directions:
Combine pumpkin puree and soy milk in a pot. Add spices and stir together. Bring to a boil. Add cooked pasta to the pot. Combine with sauce.
*Tips&Tricks: The sauce would be great as a soup! Add more soy milk or veggie broth to thin it out. If you want you can saute one diced onion and 2 cloves of garlic before you add the pumpkin puree to the pan for added flavor! If you want to make this diary, switch the soy milk for heavy cream and top with shredded cheddar or mozzarella and cheesy toast bites! (french bread sliced into small slices and toasted with butter and parmesan.)