Peanut Butter Chocolate Reese's Puffs Cheesecake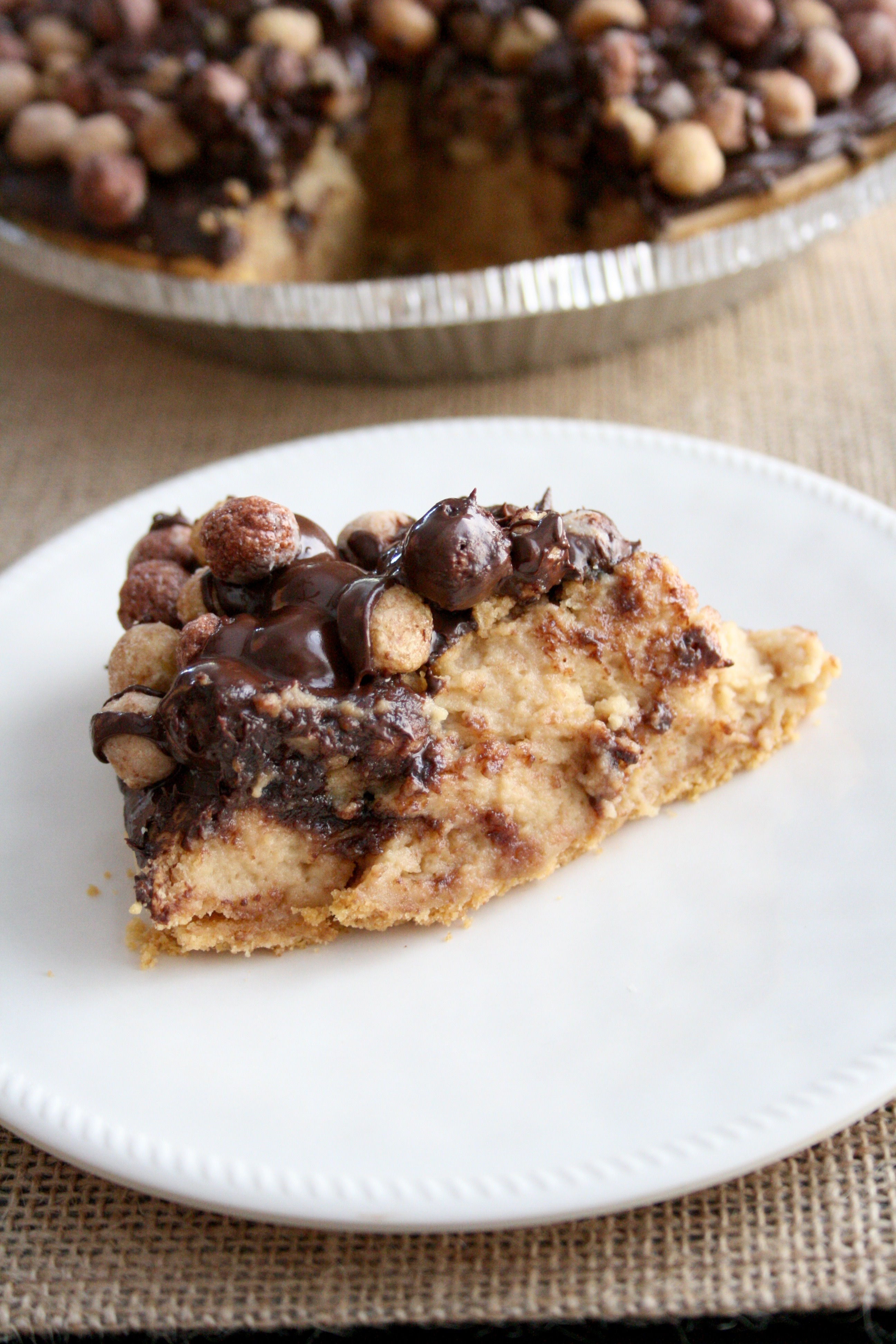 Forget cereal for breakfast. Skip having it for dinner, and try baking it with your dessert instead! In my house we eat "sugar cereal" as a treat on Shabbat so I figure why not go all out and make it truly decadent by throwing it in cupcake batter, topping frosting with it, stuffing hamantaschen with it and layering it over cheesecake. The following recipes are just a few ways I like to eat my cereal –> Fruity Pebbles Hamantaschen, Fruity Pebbles Cupcakes, Fruity Pebbles Cheesecake, Reese's Puffs Cupcakes, Reese's Puffs Hamantaschen. This Shavuot, to celebrate the holiday of all things dairy, I baked a creamy peanut butter cheesecake with a layer of chocolate spread and added chocolate peanut butter Reese's Puffs cereal for the perfect crunchy topping.
Ingredients:
12 oz of whipped cream cheese (1 and a half containers if using 8 oz containers)
1/2 cup of sour cream
2 eggs
1/2 cup of sugar
1 tablespoon vanilla sugar
1/2 cup peanut butter
1 graham cracker crust
1/2 cup chocolate spread
1 cup Reese's Puffs cereal
1 cup chocolate chips
Directions:
Blend the cream cheese, sour cream eggs, sugar, and vanilla together. Add peanut butter and combine until smooth. Pour cheesecake batter into crust. Bake on 350′ for an hour. Remove from oven then spread a layer of chocolate spread on top of cheesecake. Add Reese's Puffs on top of chocolate spread. Melt chocolate chips in microwave in 30 second intervals, stirring in between, until melted. Drizzle melted chocolate chips on top of cereal then top with additional Reese's Puffs.