Beet Hummus
Organic whole peeled cooked READY TO EAT beets (that are KOSHER!) are now a reality (thanks to Gefen) which means for the first time, this girl's finally cooking with beets!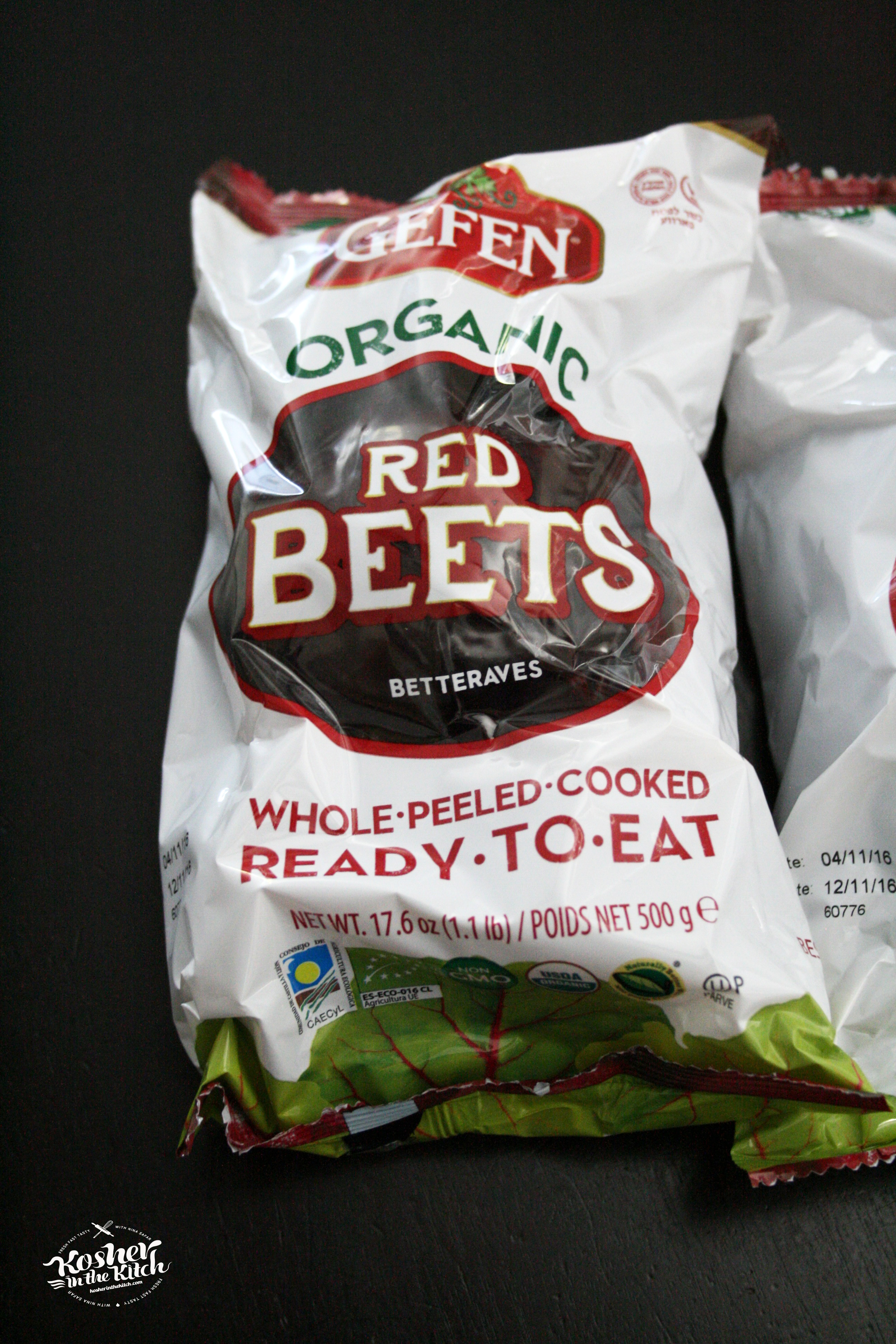 Before this I was too scared (ok lazy) to mess with anything in the kitchen that would leave me with stained red hands. I've noticed peeled ready to eat beets before but could never find any with a Kosher symbol. Wanting a product so bad but not having access to it because it's not Kosher is beyond frustrating. When I found out Gefen made them I was thrilled to finally have the option to skip the entire process of boiling and peeling beets and just get to the fun part of experimenting with my food. My first recipe is a classic hummus infused with beets creating a beautifully rich color and deliciously flavored hummus. Be prepared to stock up on lots of pita chips to scoop this yumminess one bite at a time.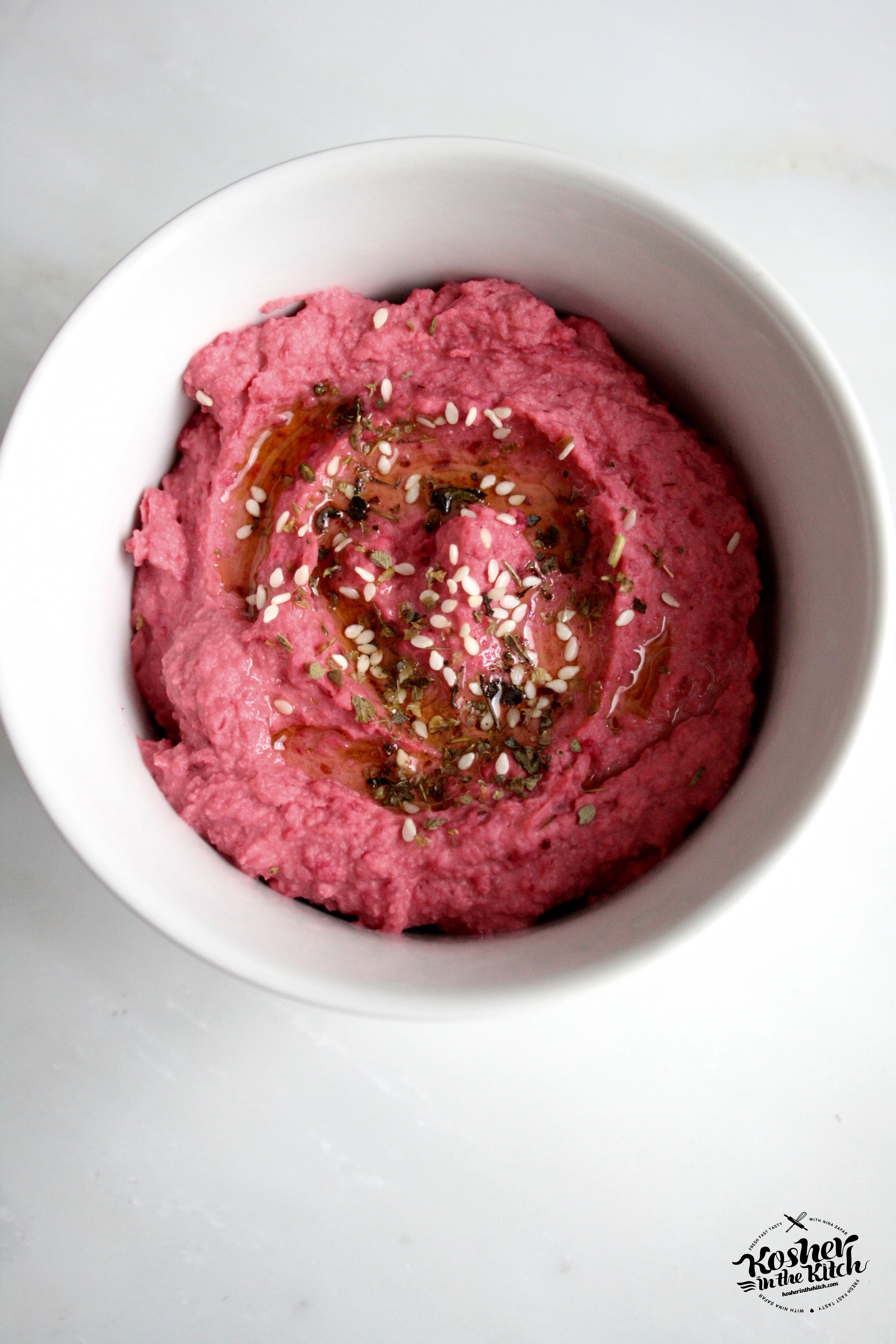 Ingredients:
3 cups chick peas (29 oz garbanzo beans)
2 tablespoons tahini (I use Achva organic tahini
)
1 garlic clove
juice of 1 lemon
1 beet (Gefen organic whole peeled cooked ready to eat red beets
)
1/4 teaspoon salt
1/4 cup olive oil
Directions:
Combine until smooth. Optional: serve with olive oil drizzled on top with a sprinkle of zaatar and sesame seeds.
Tips & Tricks: For a darker color and stronger beet flavor use two or more beets.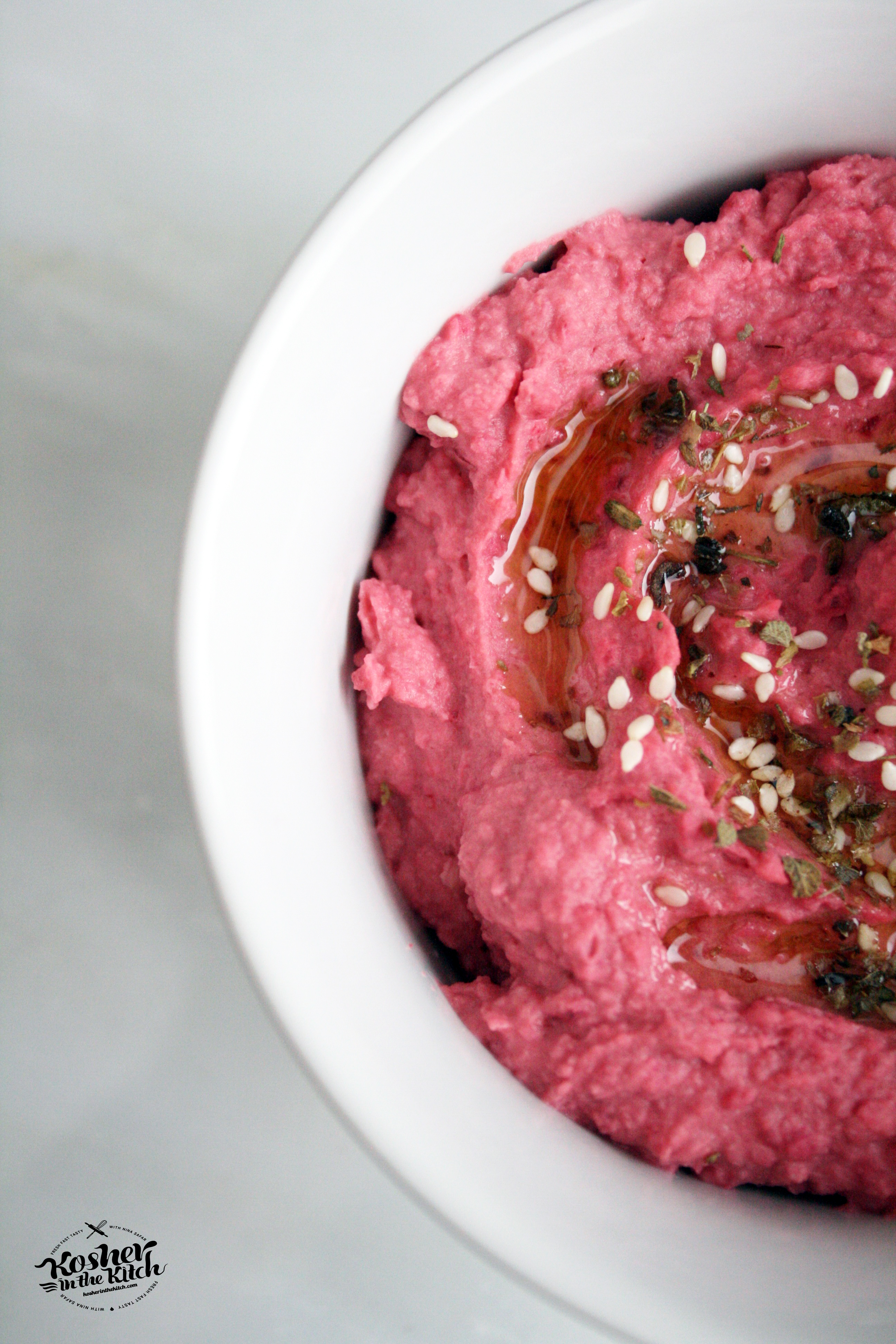 ** Disclosure: This post is sponsored by Gefen. Gefen & Kosher in the Kitch are collaborating to bring you deliciously easy recipes using Gefen organic whole peeled cooked ready to eat red beets
.