Fruity Pebbles Yellow Cupcakes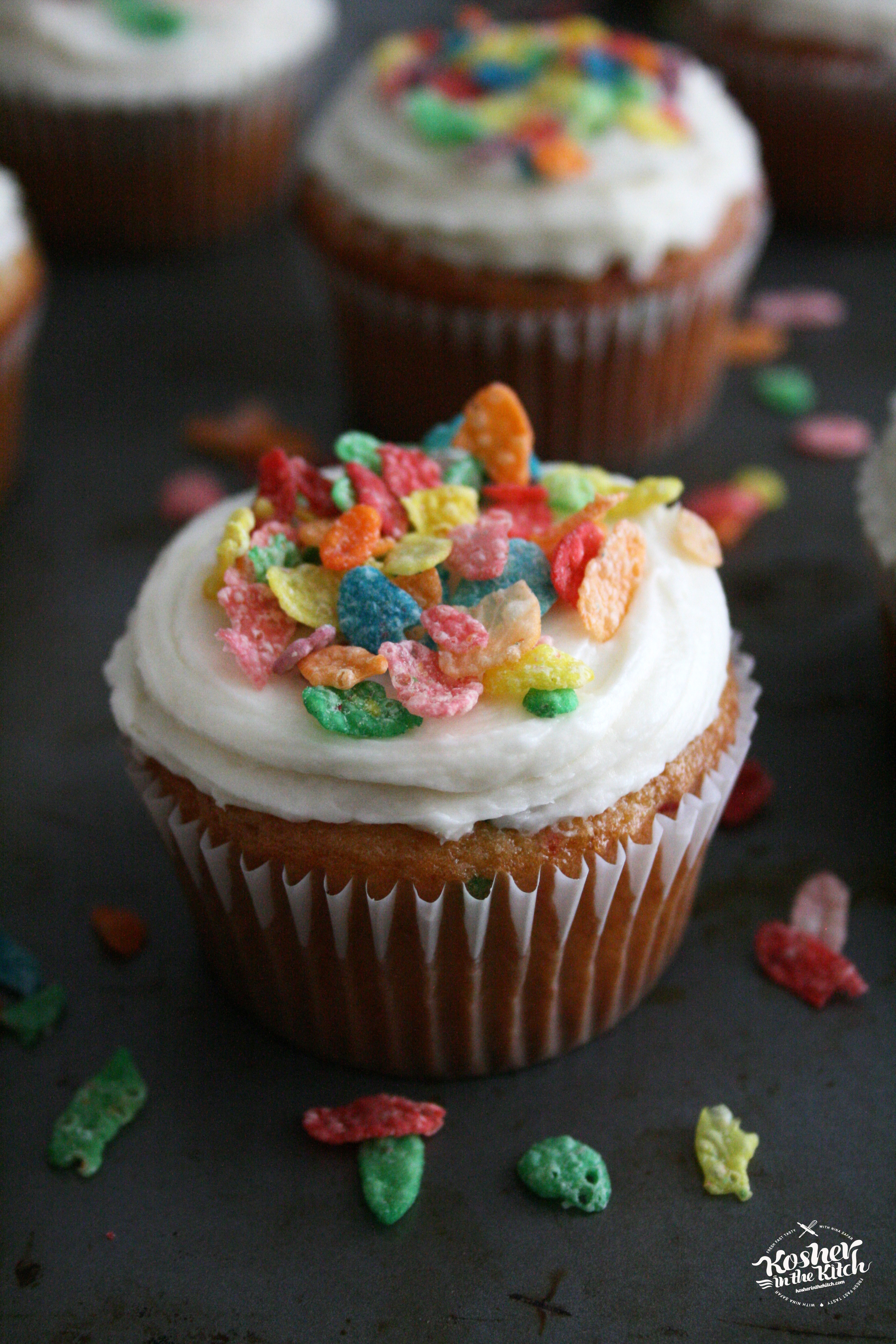 Ingredients:
2 cups of flour
1 and 1/3 cup of sugar
3 tsp. baking powder
1 tsp. salt
1/2 cup of oil
1 cup of oj
2 eggs
1 tsp. vanilla extract
1 cup fruity pebbles plus more for decorating
Directions:
Combine ingredients in a large mixing bowl. Fill up baking liners about 3/4 way to top using ice cream scooper. Bake on 350′ for about 22 to 25 minutes.
Ingredients for Frosting:
1 box of confectioners powdered sugar
1/4 cup of soy milk
1 tsp. vanilla extract
1 stick of butter, softened to room temperature
Directions for Frosting:
Cream together and blend until smooth.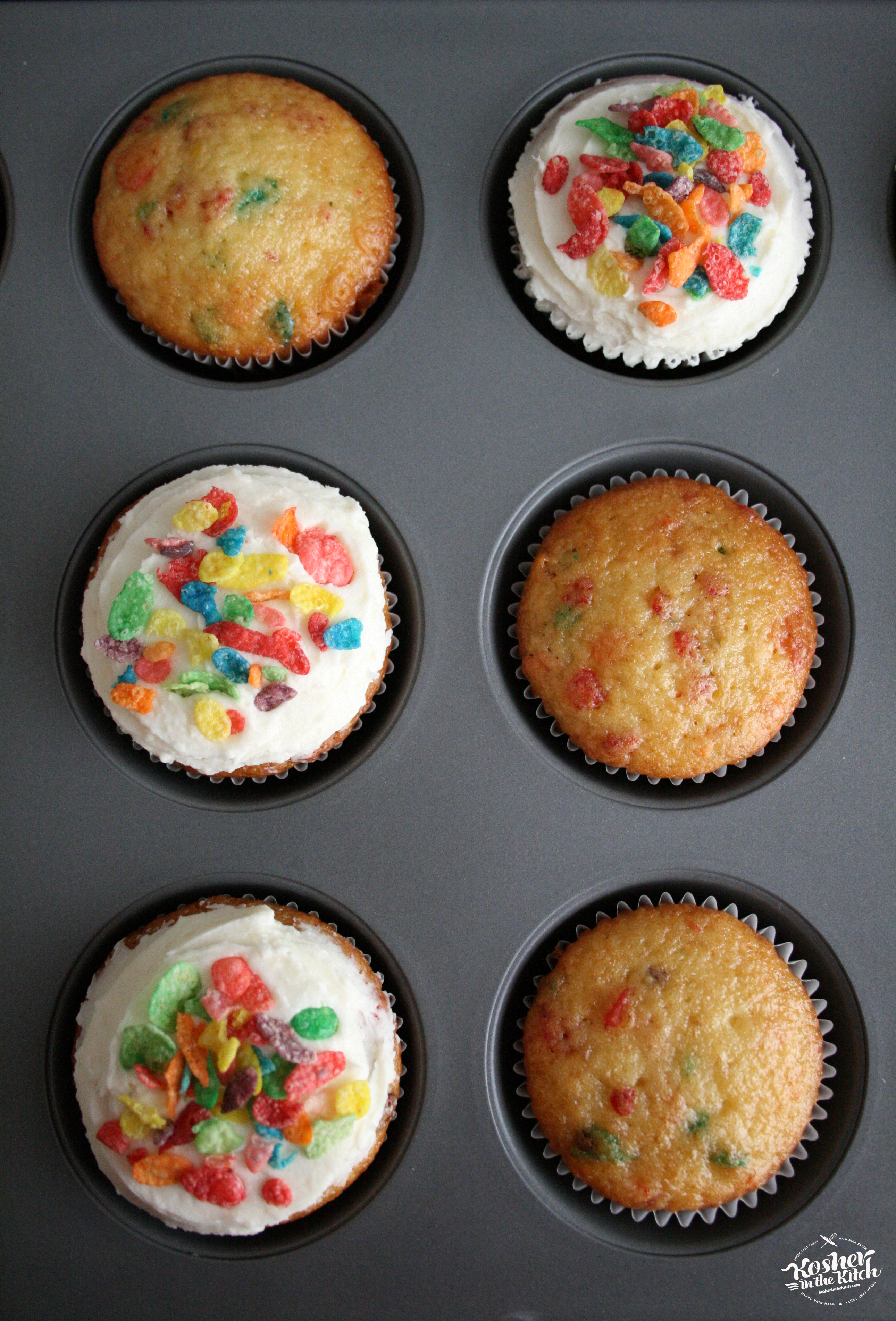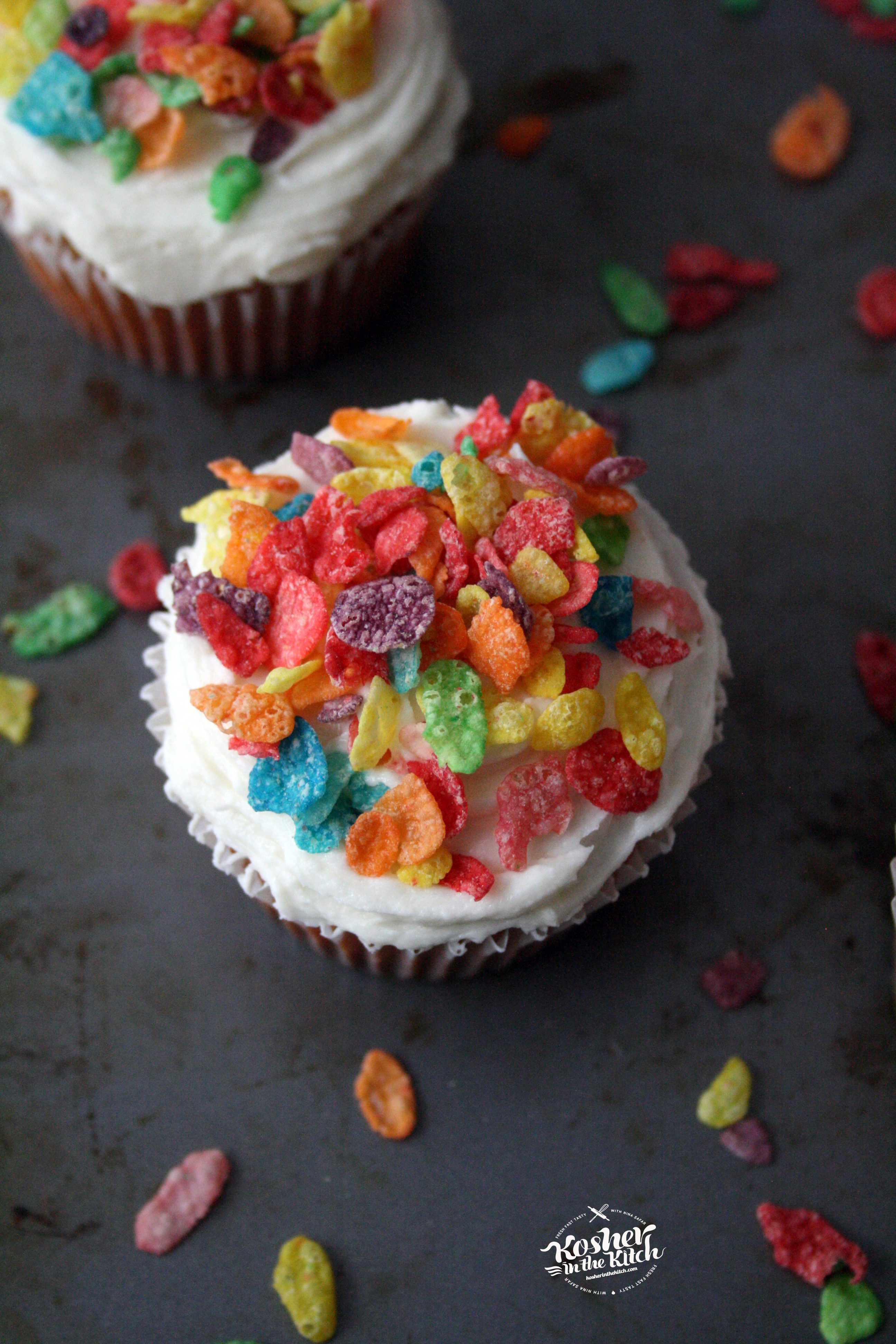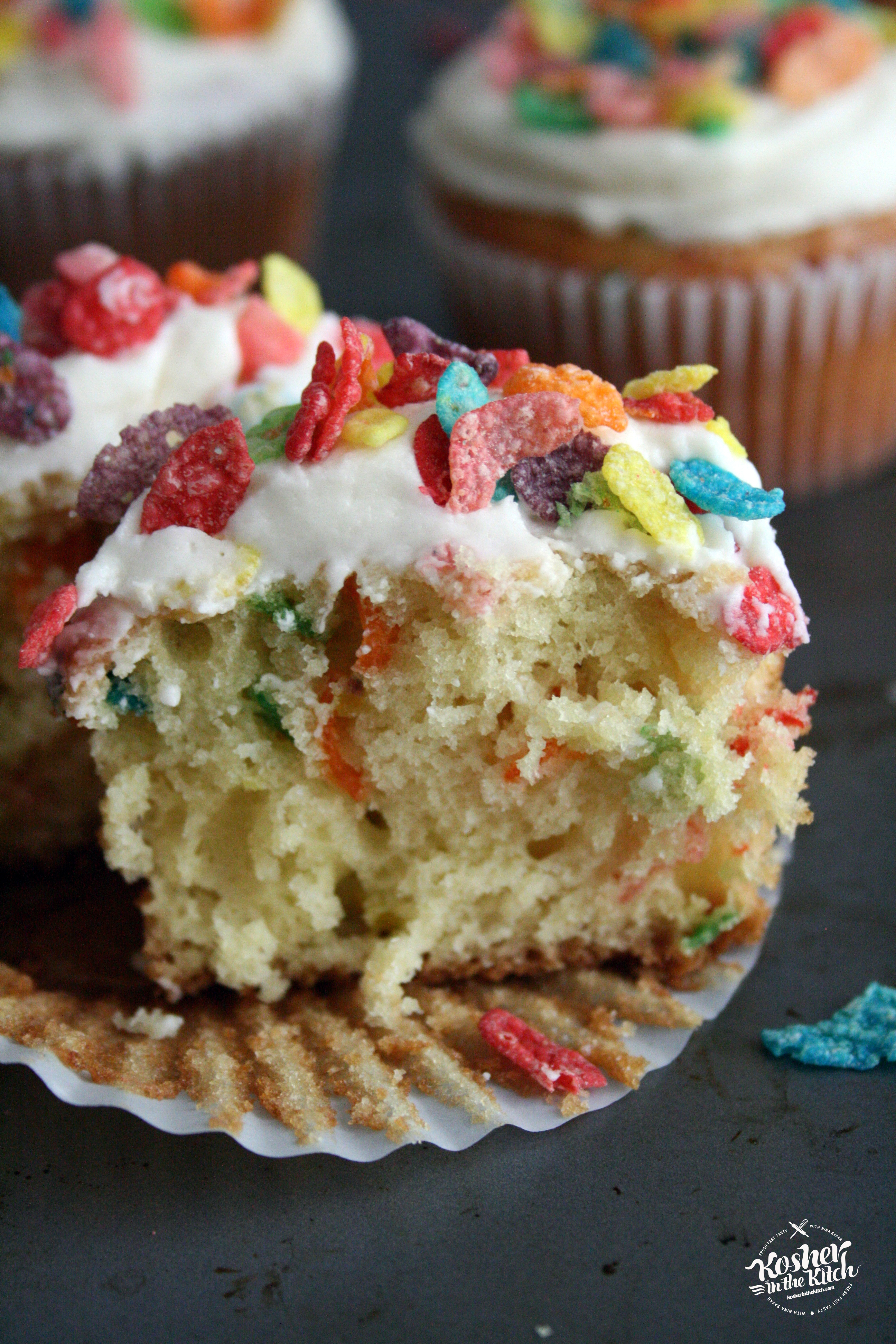 ~ Recipe submitted by Nina Safar