Chocolate Mousse Cups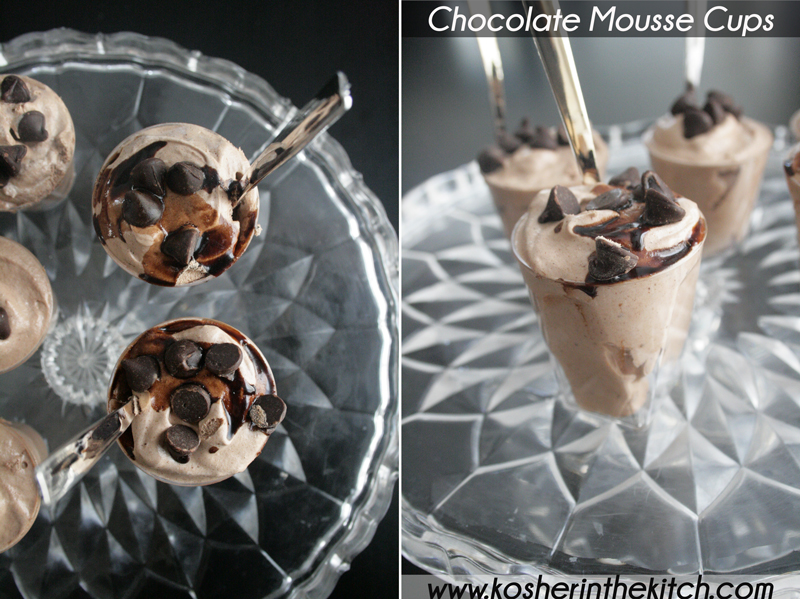 This is not a recipe. This is the result of me wanting to score points as wifey by throwing my husband a birthday party and not planning ahead. This is what happens when you have two ingredients and about ten minutes until your guests show up.
Ingredients:
Whipping Cream
1/2 cup of Chocolate Spread (I use this non dairy choco spread)
Directions:
Let the whipping cream melt then whip it up until nice and fluffy. Add chocolate spread once whipped and mix it together until blended. Scoop into mini cups and drizzle chocolate sauce on top, then add mini chocolate chips.
~ Recipe submitted by Nina Safar