Butternut Squash Latkes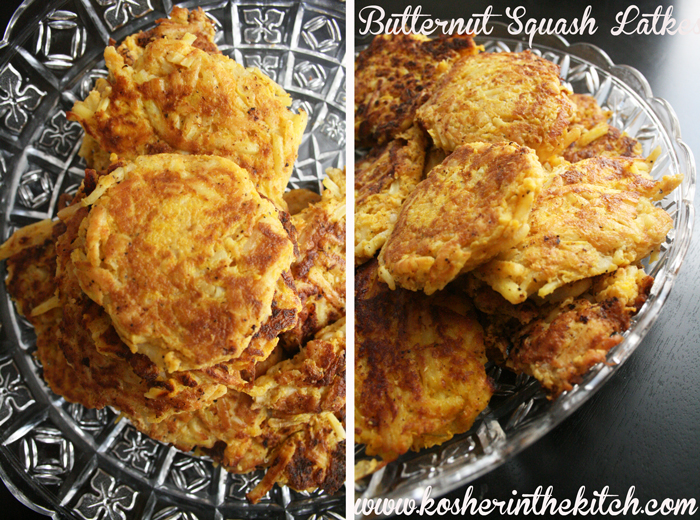 I love the way the flavors come together in this recipe and just as important, it's EASY to whip up! The two key ingredients can be found in the frozen section at your local grocery store. Throw it together with some eggs and seasoning and you get a fancy tasting, fast making latke!
Ingredients:
1 24oz. bag of butternut squash, peeled and diced, thawed
1 16 oz. bag of frozen hashed browns, thawed
2 eggs
1/4 tsp. black pepper
1/4 tsp. salt
1/4 tsp. ground coriander
1/4 tsp. ground nutmeg
Directions:
Place thawed butternut squash into a large mixing bowl. Mash well. Add the bag of thawed hashbrowns. Then add the remaining ingredients and mix well. Heat up a large non stick frying pan with oil over medium heat. Using 1/4 cup measuring cup, cook the batter in batches and fry until golden brown, about 3 – 4 minutes each side.