Apple Pie Rugelach with Vegan Coconut Whipped Cream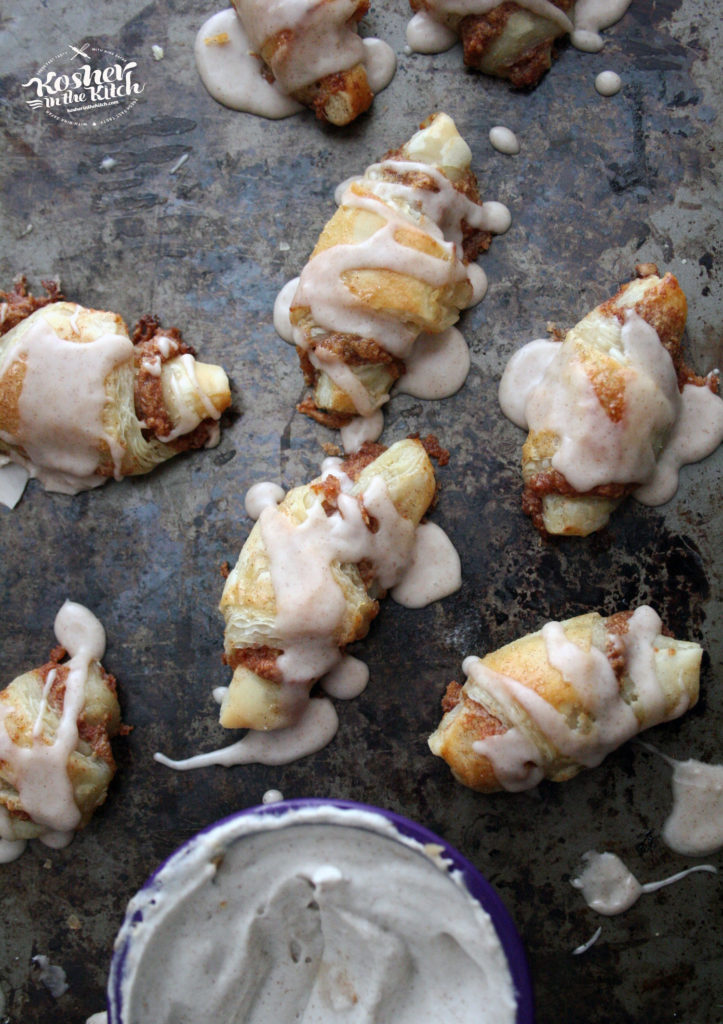 Ingredients:
Malawach dough
2 large apples (gala or granny smith)
1/4 brown sugar
2 teaspoons cinnamon
1/4 teaspoon allspice
2 tablespoons flour
Juice of 1 lemon
Directions:
Combine sugar, cinnamon, allspice and flour in a bowl. Peel and dice apples. Combine with juice of lemon in a bowl. Place sugar mixture over apples and combine well. Puree apple mixture using a hand blender. Using an ice cream scooper, spread apple mixture over malawach dough. Using a pizza cutter, cut triangles out then fold up from the largest end going inward, forming regulach. Place on parchment lined baking sheet. Whisk egg then brush over rugelach. Optional, top with cinnamon sugar. Bake on 375′ for 15 to 20 minutes until dough is golden brown. Serve with coconut cinnamon whipped cream or cinnamon glaze.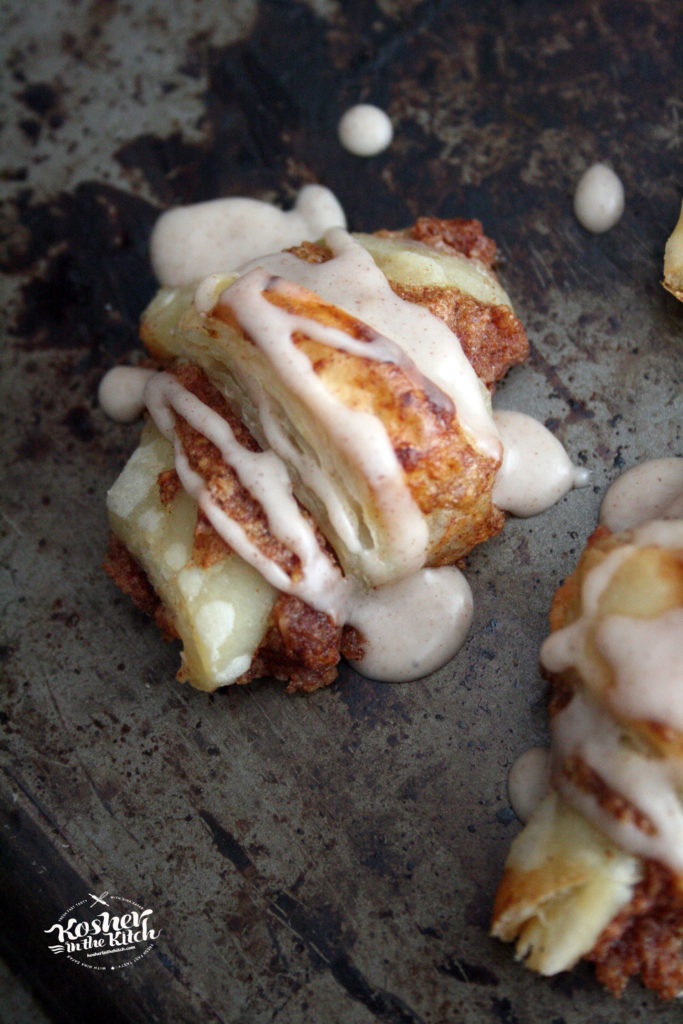 Cinnamon Glaze
3/4 cup powdered sugar
1 T almond milk
1 t vanilla extract
1/8 teaspoon cinnamon
Combine ingredients until smooth.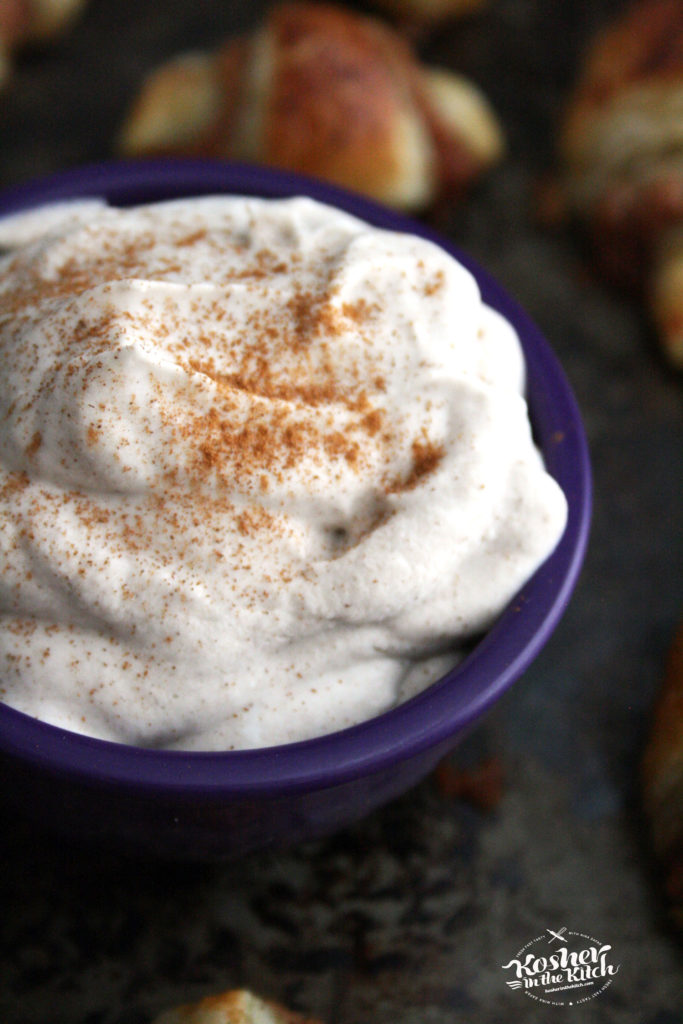 Coconut Cinnamon Whipped Cream
Ingredients:
1 can of full fat coconut milk
3 tablespoons powdered sugar
1 teaspoon vanilla
1/4 teaspoon cinnamon
Directions:
Refrigerate coconut milk overnight. Open can and scoop out the solid coconut cream that forms on top. (Reserve the coconut water for a smoothie!) Using a cold metal bowl and beaters (place both in freezer for about 10 minutes before making whipped coconut cream) beat the coconut cream until soft peaks form. Add powdered sugar, vanilla and cinnamon and continue beating until combined.