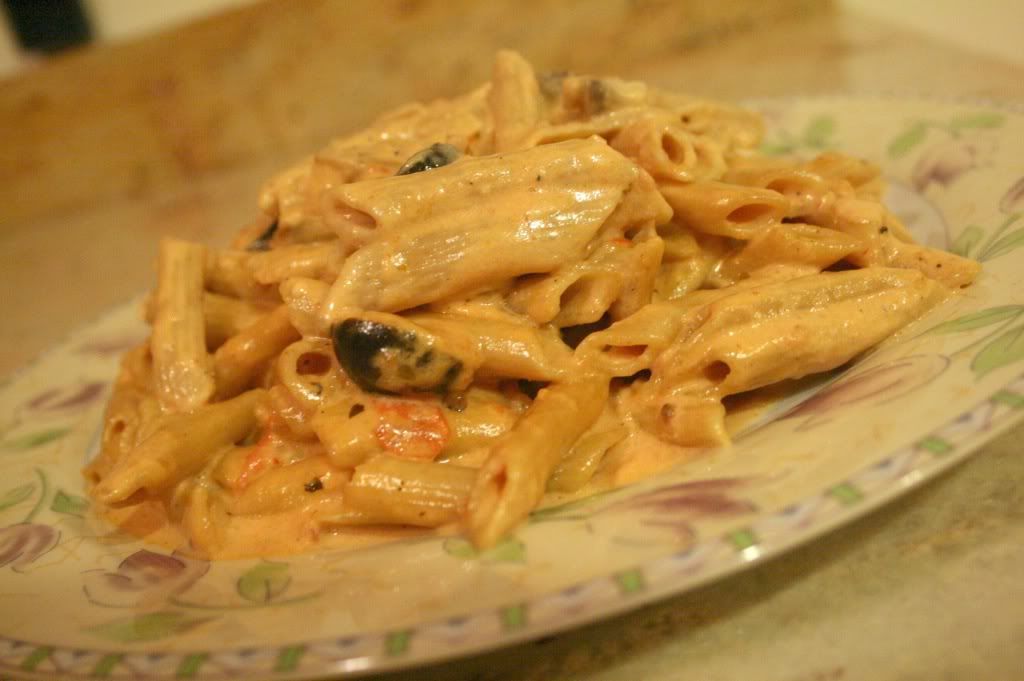 Ingredients:
1 16oz box whole grain or white pasta
3-4 tbs oil
1 onion, diced
1/2 box mushrooms, chopped
1/2 can black olives, sliced
1 tomato, diced
2.5 cups heavy cream and 1 jar marinara sauce of choice
2 small handfuls of grated cheese
Salt, pepper and garlic powder to taste
Directions:
Boil the pasta with salt and cook until al dente. Heat up the oil in a medium to large pot. Saute the diced onion and then add the tomatoes, mushrooms and black olives. Saute the vegetables for about 5-6 minutes, until the mushrooms are slightly browned. Add the heavy cream and marinara sauce. Once that is combined, add the cheese. Bring to a low boil and stir in the salt, pepper and garlic powder to taste. Keep the flame on low and add the pasta to the pot. Mix it with the sauce and allow it to sit on the fire for a few additional minutes. Then turn off the flame and it's ready to serve!
~ Recipe submitted by Rivka Putter