Easy Classic Hummus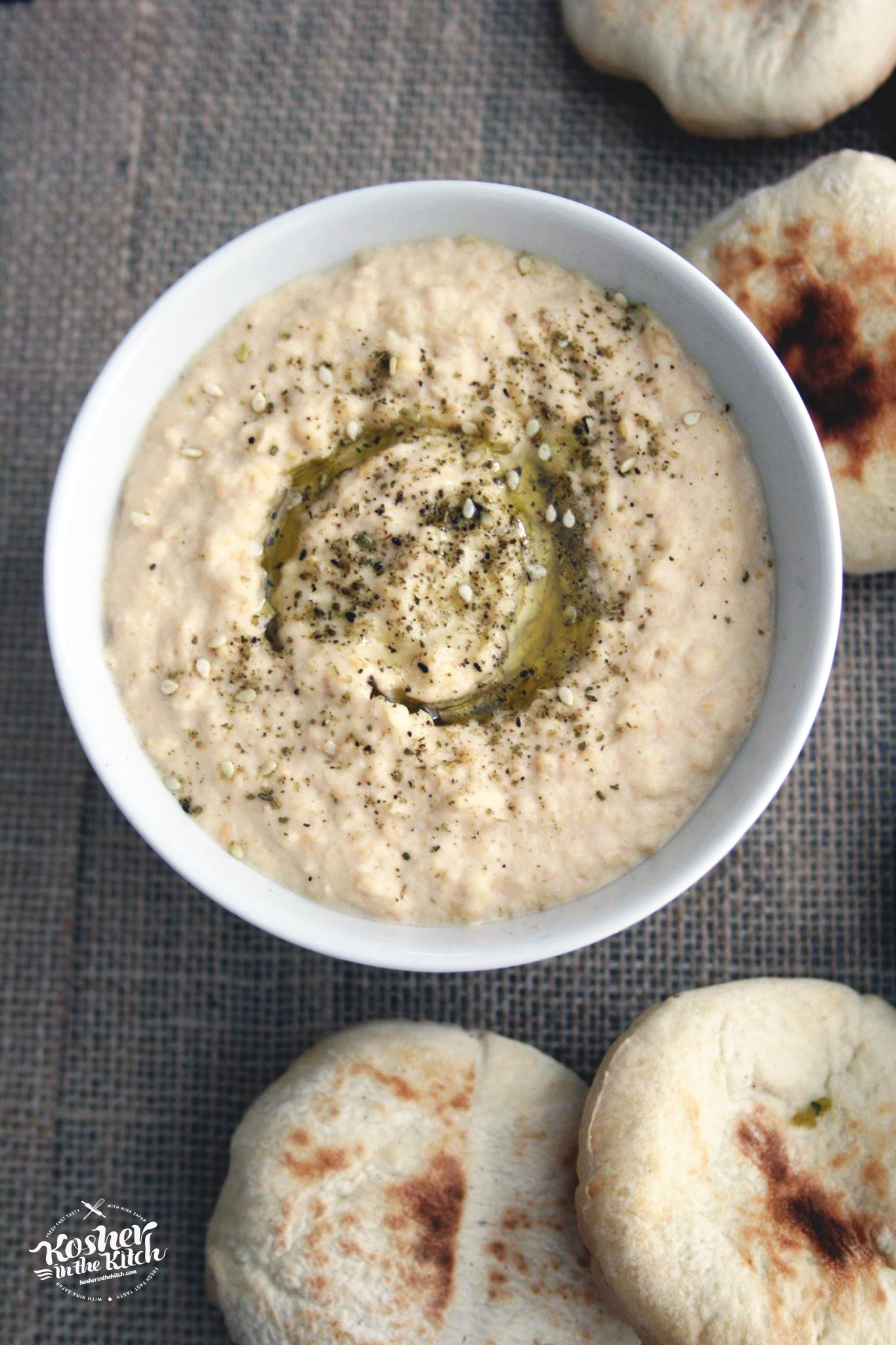 I'm a hummus over mayonnaise gal when it comes to my favorite sandwich topping. It's super easy to make from scratch and the homemade version ALWAYS tastes better than any store bought container. I love the creamy richness of hummus layered over crunchy toasted bread. It's the perfect dip for sliced carrots, roasted cauliflower and of course everything crackers but my favorite way to eat it, is with fresh pita one big bite at a time.
Ingredients:
3 cups chick peas (29 oz garbanzo beans)
2 tablespoons tahini (I use Achva organic tahini )
1 garlic clove
juice of 1 lemon
1/4 teaspoon salt
1/4 cup olive oil
Directions:
Combine until smooth. Optional: serve with olive oil drizzled on top with a sprinkle of zaatar and sesame seeds.
** Tips & Tricks: You can create different flavors of hummus by adding ingredients to the hummus base such as beets for beet hummus, more garlic for garlic flavored hummus, spinach and artichokes for spinach artichoke hummus, hot sauce for spicy hummus and anything else you can think of. Additionally, you can top hummus with savory toppings such as spiced ground beef, thinly sliced grilled chicken and even shakshuka! Simply cook shakshuka then scoop out and serve over prepared hummus and dig in!