5 Ingredients or Less: Spiced Lemon Chicken with Potatoes & Onions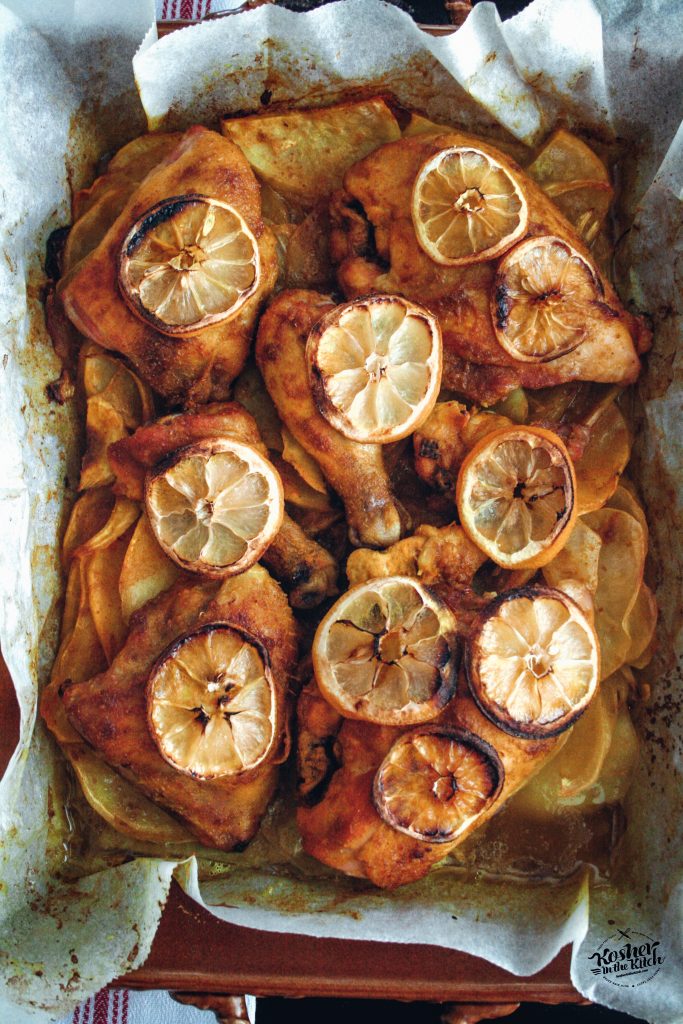 Spiced chicken layered over onions and potatoes, spiced with ginger and turmeric topped with zesty lemon slices. This flavorful dish comes together easily with just a few simple ingredients, creating a savory filling meal everyone will enjoy.
Ingredients:
1 small onion thinly sliced
4 yukon gold potatoes peeled and sliced into thin rounds
1 whole chicken cut into quarters
2 lemons thinly sliced
2 tablespoon olive oil
1/4 teaspoon black pepper
1/2 teaspoon salt
1 teaspoon ground ginger
1 teaspoon turmeric
Directions:
1. Place onions and potatoes in a large baking dish.
2. Place chicken on top.
3. Drizzle olive oil over chicken and season with black pepper, salt, ground ginger and turmeric.
4. Place lemon slices over chicken and potatoes
5. Bake on 350 for an half or until chicken registers 165′ in the thickest part.
Optional: Serve over rice or couscous. If you would like a different flavor profile, swap ginger and turmeric for paprika and garlic powder.