Classic Potato Kugel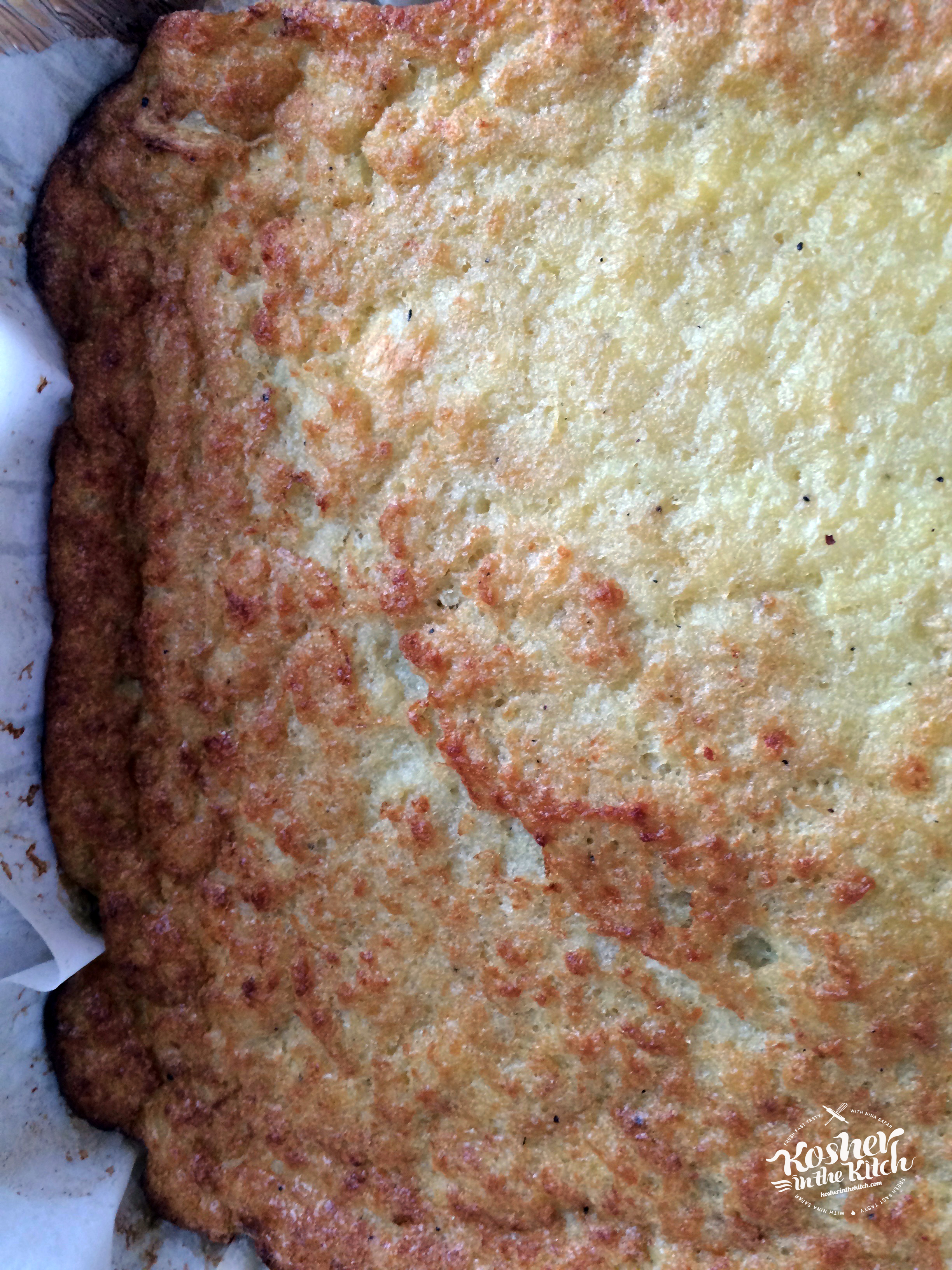 My mom's potato kugel is perfection! Creamy center, crispy edges with a golden crust it's the ultimate Jewish comfort food. This recipe is Kosher year round including Passover.
Ingredients:
6 potatoes
1 onion
3 eggs
Salt & Pepper to taste
3/4 cup oil
Directions:
Shred potatoes and onions, combine with remaining ingredients then bake in 9×13 pan on 350′ until top is golden and crispy edges.