Taco Hamantaschen – No Beef Vegetarian!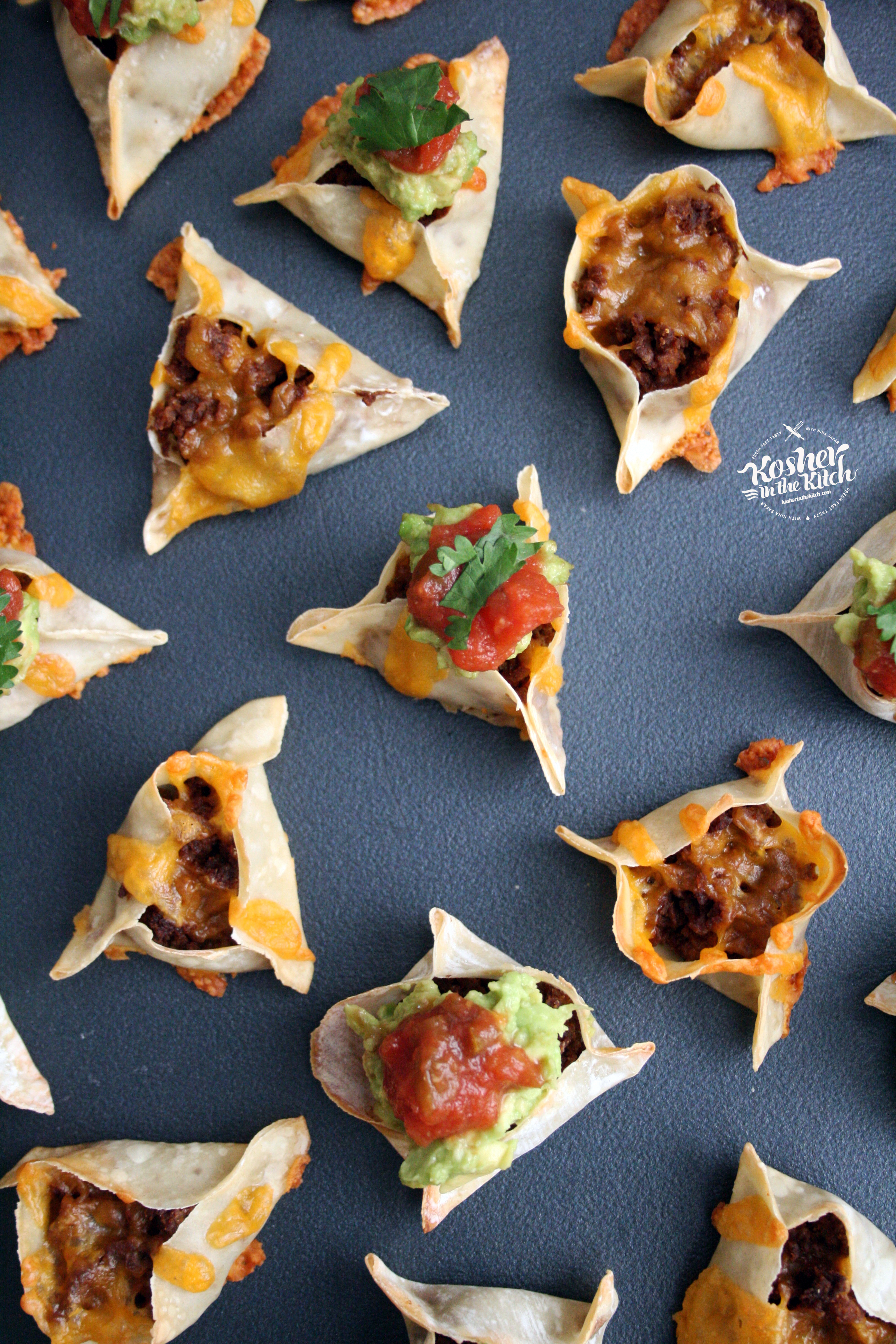 These savory taco hamantaschen make the perfect appetizer for the Purim meal or to have on hand as a tasty snack while everyone is busy running in and out of the house throughout the day.
Ingredients:
1 12 oz. package of Mexican Style Veggie Crumbles (Lightlife Smart Ground)
Frozen ravioli dough pre-cut into circles, defrosted (or wonton wrappers cut into circles)
1 cup of shredded cheddar cheese
Guacamole for serving (optional)
Salsa for serving (optional)
Directions:
Heat veggie crumbles up on stovetop. Place 1 tsp of veggie crumbles in center of each dough circle. Wet edges of dough with water then bring up corners and pinch together to form a triangle. Place shredded cheese on top then bake in oven on 350′ for about 12 to 15 minutes until golden and slightly crispy. Serve with salsa and guacamole on top.
~ Recipe submitted by Nina Safar