Apple Pie Crumb Muffins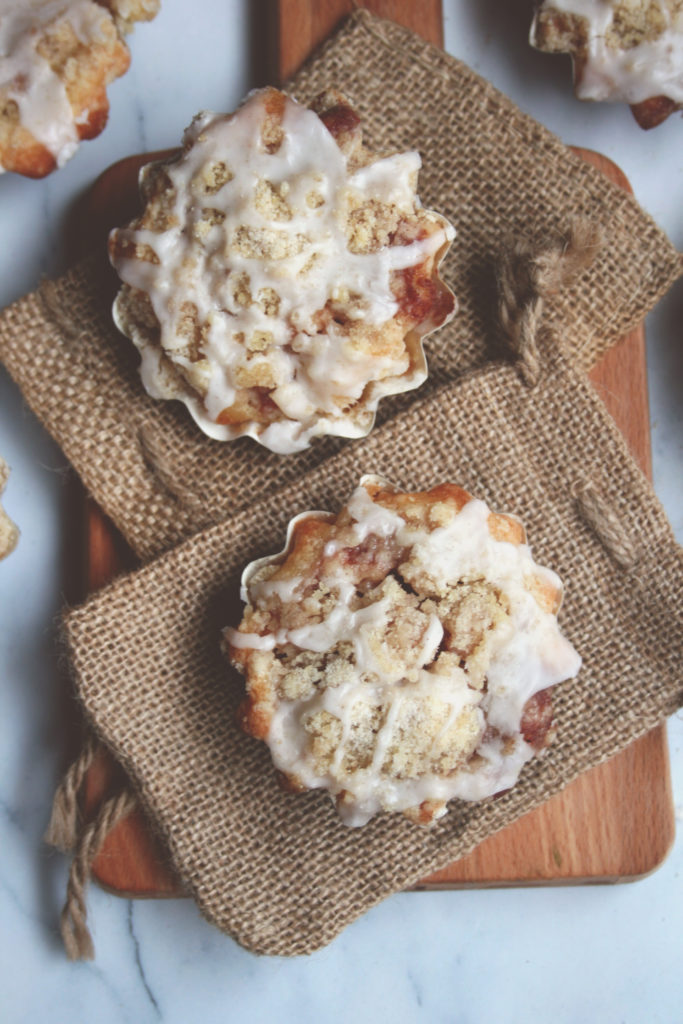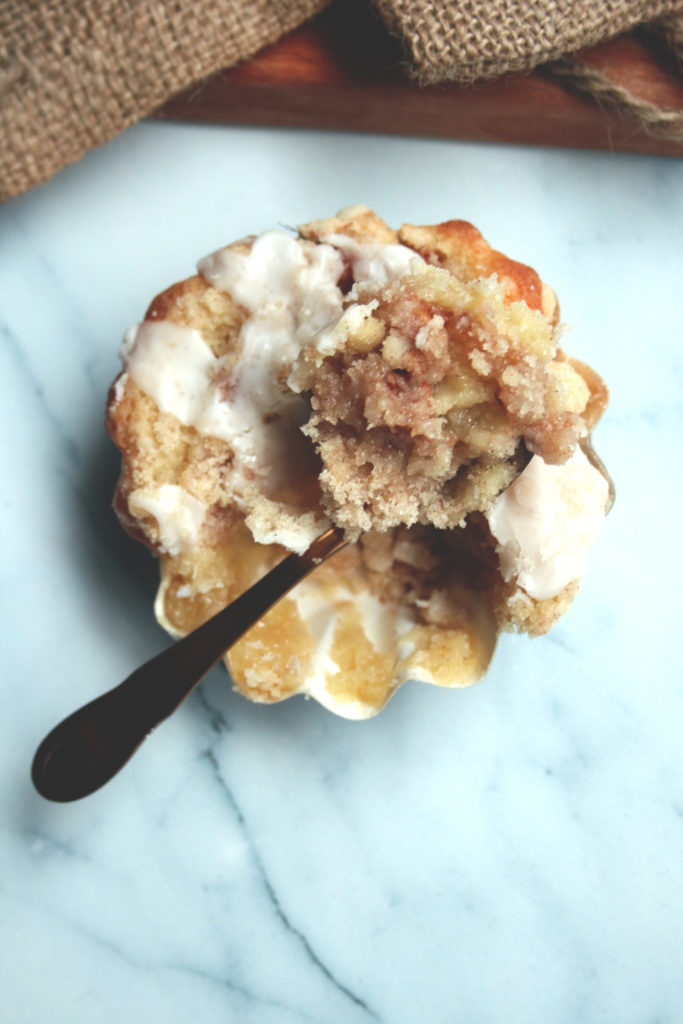 Ingredients:
Muffin Ingredients:
2 cups of flour
1 and 1/3 cup of sugar
3 teaspoon baking powder
1 teaspoon salt
1/2 cup of oil
1 cup of orange juice
2 eggs
1 teaspoon vanilla extract
Apple Pie Filling:
2 large apples (gala or granny smith)
1/4 cup brown sugar
2 teaspoons cinnamon
1/4 teaspoon allspice (or nutmeg)
2 tablespoons flour
Juice of 1 lemon
Dice and peel apples and combine with remaining ingredients.
Crumb Mixture:
1 cup of flour
1 cup of light brown sugar
1/2 cup of margarine
1/4 teaspoon cinnamon
Combine ingredients using hands until you get a crumb texture.
Cinnamon Glaze:
3/4 cup powdered sugar
1 T almond milk
1 t vanilla extract
1/8 teaspoon cinnamon
Combine ingredients until smooth.
Directions:
Combine cupcake ingredients in a large mixing bowl. Fill cupcake liners with about 1/4 cup batter for each muffin. ( I use an ice cream scooper) Add a tablespoon of apple pie filling to center of each muffin. Place crumb mixture on top of each muffin. Bake on 350′for about 23 to 25 minutes. Allow to cool off before drizzling cinnamon glaze on top of muffins.