Sweetly Spiced Chicken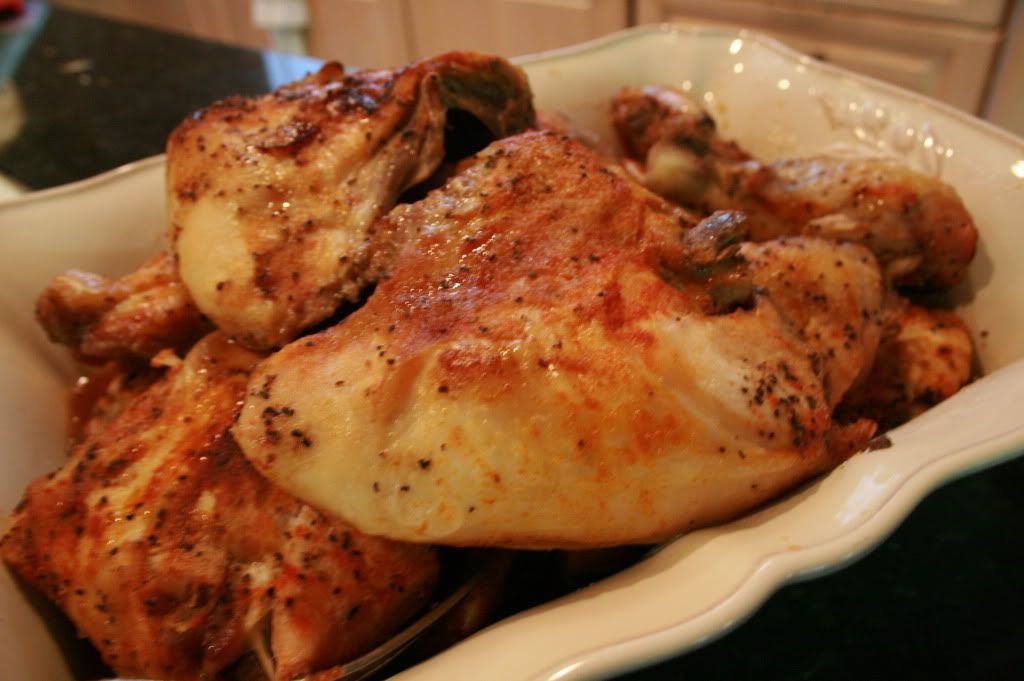 My sisters and I are always swapping recipes, and sometimes we even get my mother to try something new in the kitchen! This is one of those recipes. My sister Tova told my mother about it who then told me I had to try it. It's easy and tasty and it's hard to mess up! It has the perfect blend of honey and spices without being overpowering.
Ingredients:
– Chicken pieces on the bone (thighs, breasts or legs)
– Soy Sauce
– Honey
– Spices (salt, pepper, paprika, garlic etc. any you like to use)
Directions:
Place the chicken in a pan. Spice as you like. Drizzle honey on and soy sauce. Be generous with it! Cover with foil and bake on 350 degrees for an hour and 45 minutes.
~ Recipe submitted by Nina Safar