Strawberry Peach Pancakes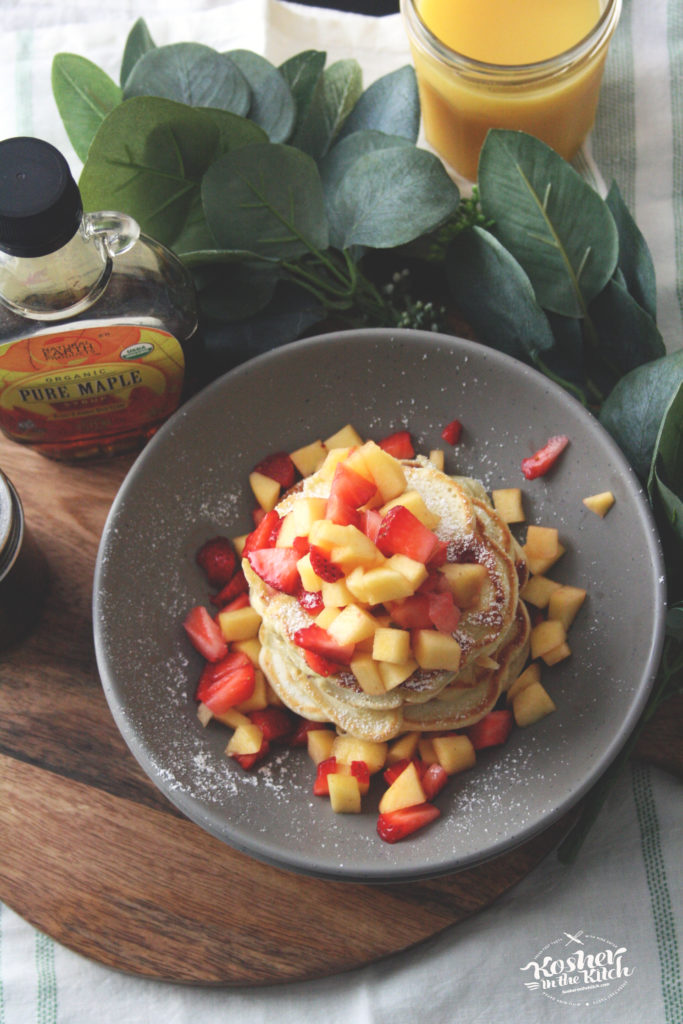 I go to sleep dreaming of the carbs I want to eat for breakfast. Like these Strawberry Peach Pancakes! Soft fluffy pancakes stuffed with sweet tart strawberries and peaches topped with even MORE strawberries and peaches with a dusting of powdered sugar and some sticky sweet maple syrup drizzled on top. I'd get out of bed for a plate of these delicious pancakes any day.
Ingredients:
2 cups flour
4 tbsp sugar
1 tsp salt
1/4 cup oil
3 teaspoon baking powder
1 3/4 cups milk
2 eggs
3 peaches, peeled and diced
6 strawberries, diced
Powdered sugar for serving
Maple syrup for serving
Directions:
In a large mixing bowl, combine the flour, sugar, baking powder and salt. Mix in the milk, eggs & oil until well combined and smooth. Add in half the amount of peaches and strawberries. Mix well. Heat a lightly oiled skillet or frying pan over medium heat. Using a 1/4 cup measuring cup, scoop the pancake batter onto the griddle. When pancake is golden brown, flip to cook other side. Brown both sides and serve hot with powdered sugar, the additional strawberries and peaches and syrup.