Spinach Mushroom Meatloaf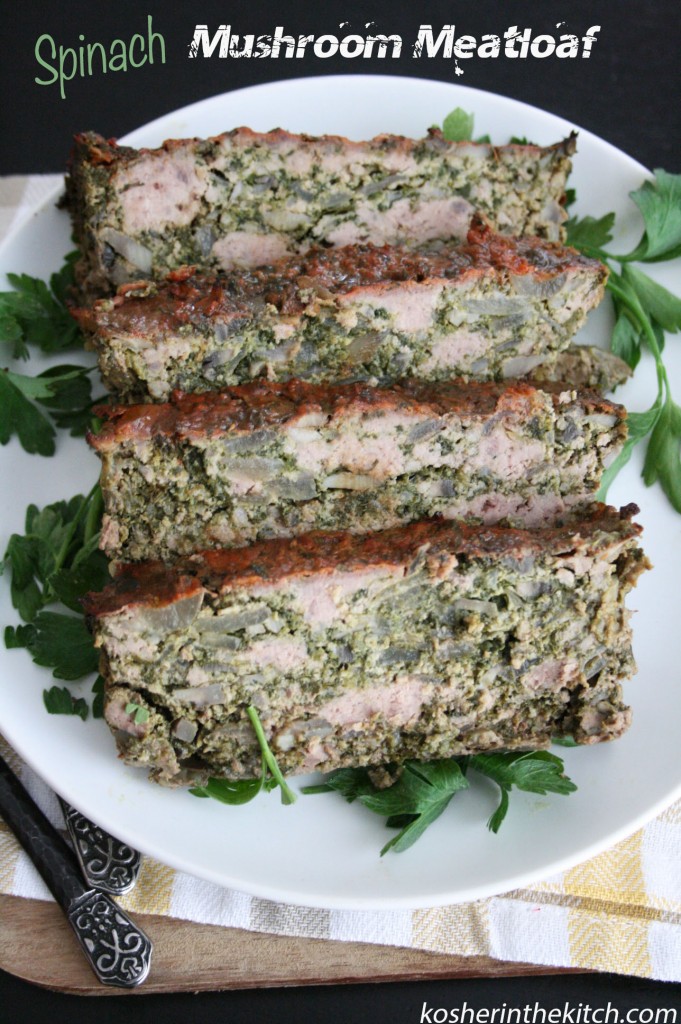 You can also prepare this as muffins by placing mixture in cupcake holders. It was a big hit with my family!
Ingredients:
1.5 lbs ground beef
1 onion
1 box of mushrooms
1 cup frozen spinach
2 eggs
salt
pepper
1/4 cup of ketchup
1/4 cup freshly chopped parsley
Directions:
Defrost spinach then drain in a colander. Pat dry with paper towel. Saute onions and
mushrooms until tender. Drain liquid then combine with spinach. Add eggs, ground
beef and parsley and season with salt and pepper. Place in a loaf pan and brush top
with ketchup. Bake in oven on 350 for about 60 to 70 minutes or until cooked through.
~ Recipe submitted by Nina Safar