Kale Salad with Chickpeas & Roasted Sweet Potatoes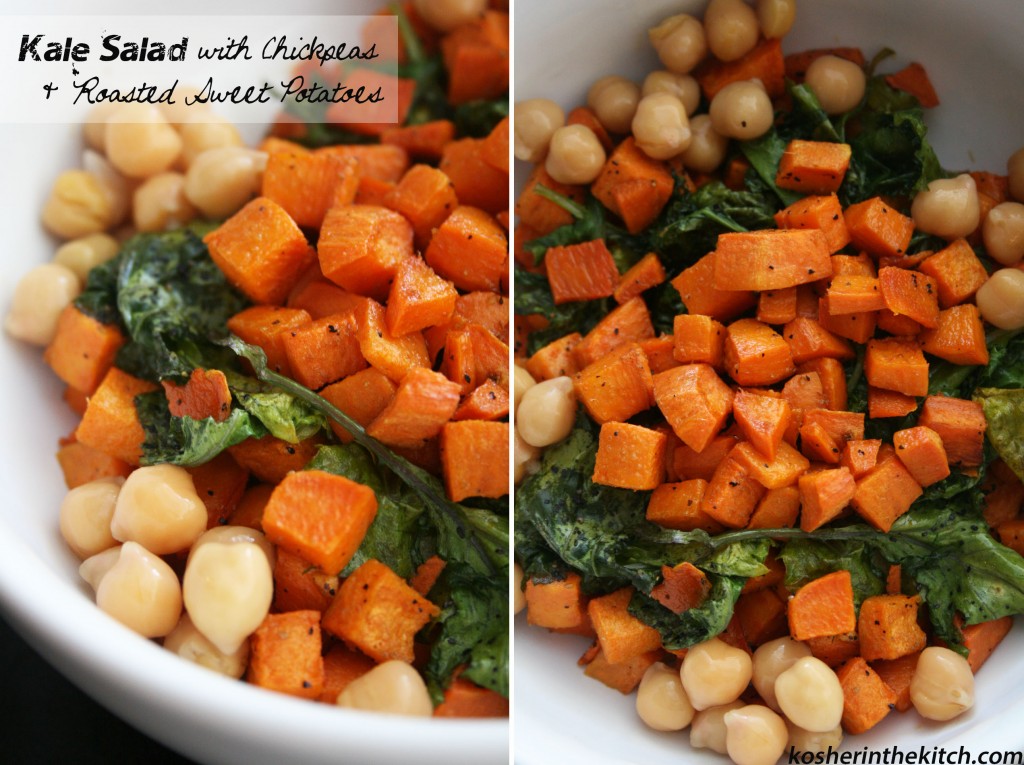 This is a great salad for a healthy light meal. Optional toppings: Fried eggs, Poached eggs, Crumbled Feta, Sliced sausage that has been cooked on stove top & Sliced grilled chicken.
Ingredients:
2 sweet potatoes
1 large bunch of baby blend kale
1 cup of chickpeas
Olive oil
Salt
Pepper
Cumin
Directions:
Peel and dice potatoes. Place in bowl and drizzle olive oil and season with salt, pepper and cumin. Combine well. Place on baking sheet and bake in oven on 375′ for 25 to 30 minutes or until soft and slightly crispy on the edges. Place kale on baking sheet and drizzle olive oil on top and season with salt and pepper. Toss to combine. (massage into the kale!) Bake on 375′ for 15 to 20 minutes or until crispy. Once kale and potatoes are baked, combine with chickpeas. Season with fresh lemon juice. Optional, serve with tahini dressing which is tahina and lemon juice with some olive oil to thin it out.
Optional toppings: Fried eggs, Poached eggs, Crumbled Feta, Sliced sausage that has been cooked on stove top, Sliced grilled chicken
~ Recipe submitted by Nina Safar