Shakshuka Cups – Puff Pastry Cups Baked with Shakshuka!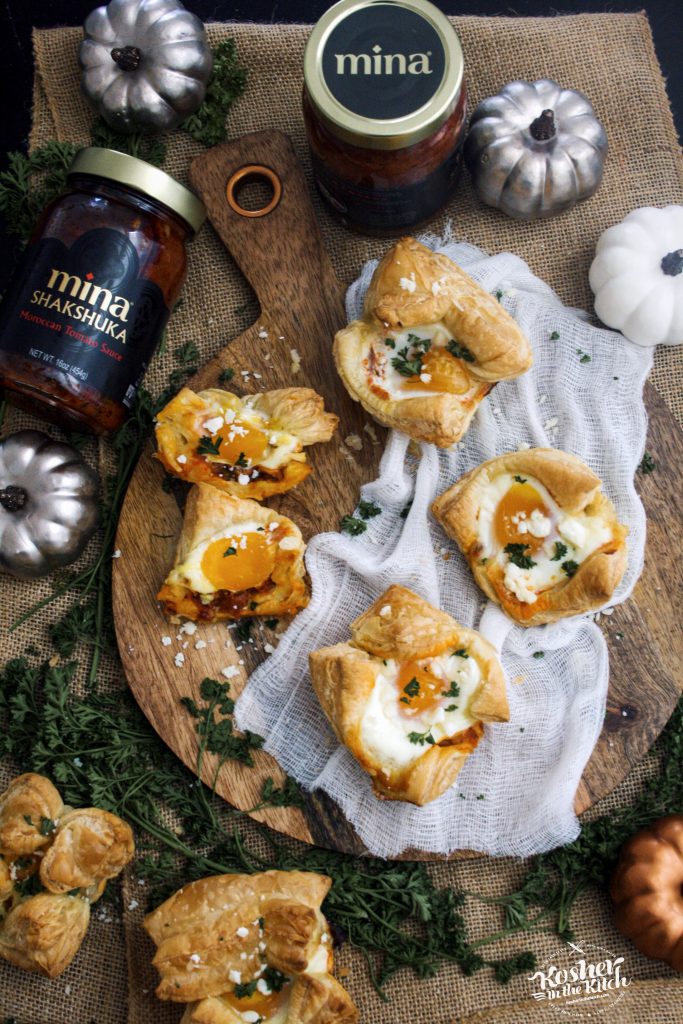 When I want a delicious savory breakfast or brunch, Shakshuka is my classic go to for a hearty tasty meal. If I am entertaining a crowd though, I like to keep it super simple by serving it in these individual sized shakshuka cups! Puff pastry baked with layers of shakshuka sauce and eggs topped with crumbled feta and parsley. It's got the same classic flavors with the convenience of individual sized portions ready to eat, one big bite at a time.
Ingredients:
12 squares of puff pastry dough
16 oz shakshuka sauce
12 eggs
4 oz crumbled feta cheese
1 bunch of parsley, finely chopped
Directions:
1. Preheat oven to 375′.
2. Spray a cupcake tray with oil (olive oil can be used or canola).
3. Place puff pastry squares inside cupcake mold, pressing down and up the sides, so it creates a flower shape.
4. Scoop 1 tablespoon shakshuka sauce inside puff pastry dough.
5. Crack eggs then place gently over sauce (one egg per puff pastry)
6. Place cupcake tray in oven and bake for about 15 minutes or until whites of eggs are set and the yellow is still slightly runny.
7. Top baked shakshuka cups with crumbled feta and chopped parsley.