Sausage Egg Rolls BAKED not Fried!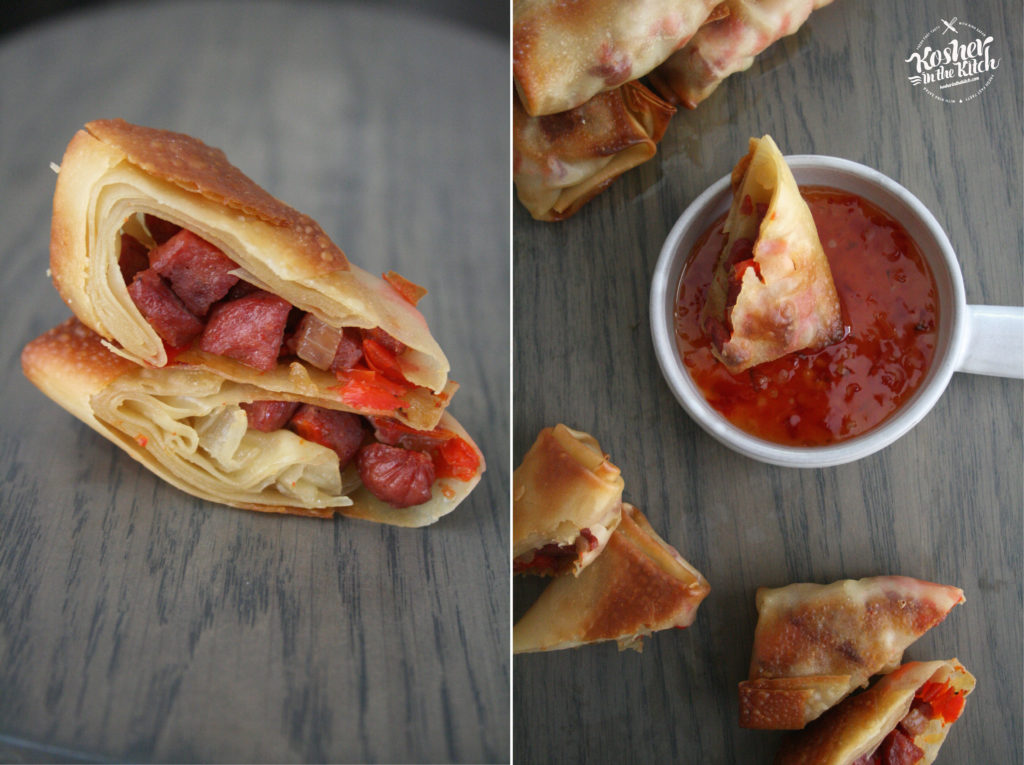 Ingredients:
1 onion, diced
1 red pepper, diced
4 beef sausages, diced
1 package egg roll wrappers
Directions:
Heat up a large pan with 1 to 2 T oil. Saute onions and pepper until tender. Add beef and cook until slightly browned. Using a tablespoon measuring spoon, scoop batter (1 Tablespoon of batter) into the center of each wrapper. Then fold the top and bottom over to the center and roll over from left to right forming an egg roll. Spray egg rolls with cooking oil and line on greased baking sheet. Place in oven on 425′ for about 15 minutes or until crispy. Serve with sweet chili sauce (bottled) or honey mustard.
Servings: 16 egg rolls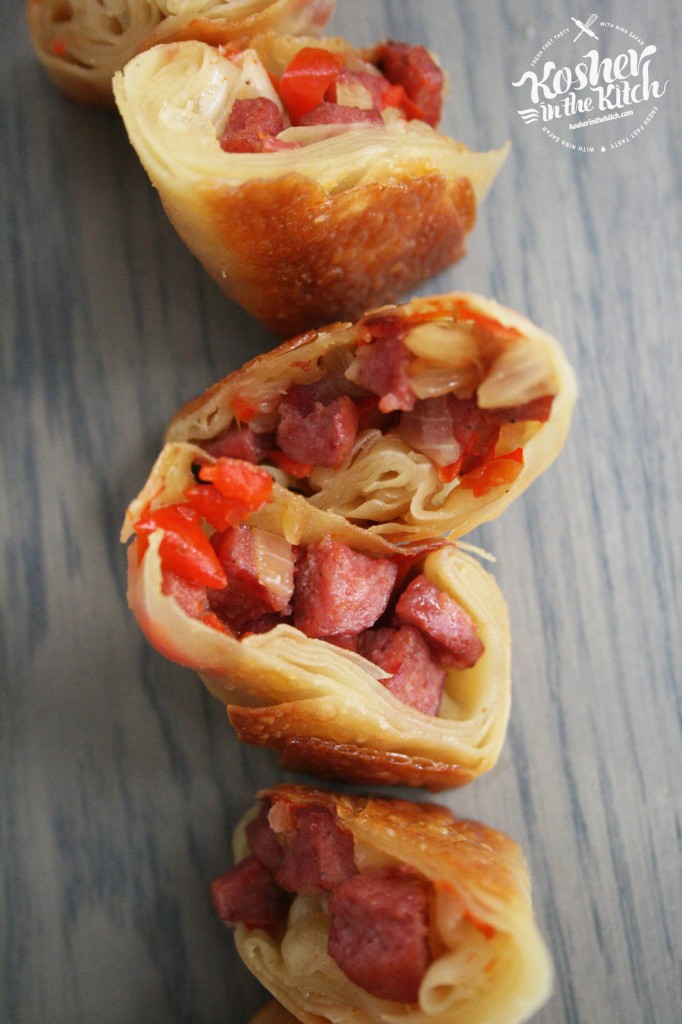 ~ Recipe submitted by Nina Safar