Chicken Egg Rolls BAKED not Fried!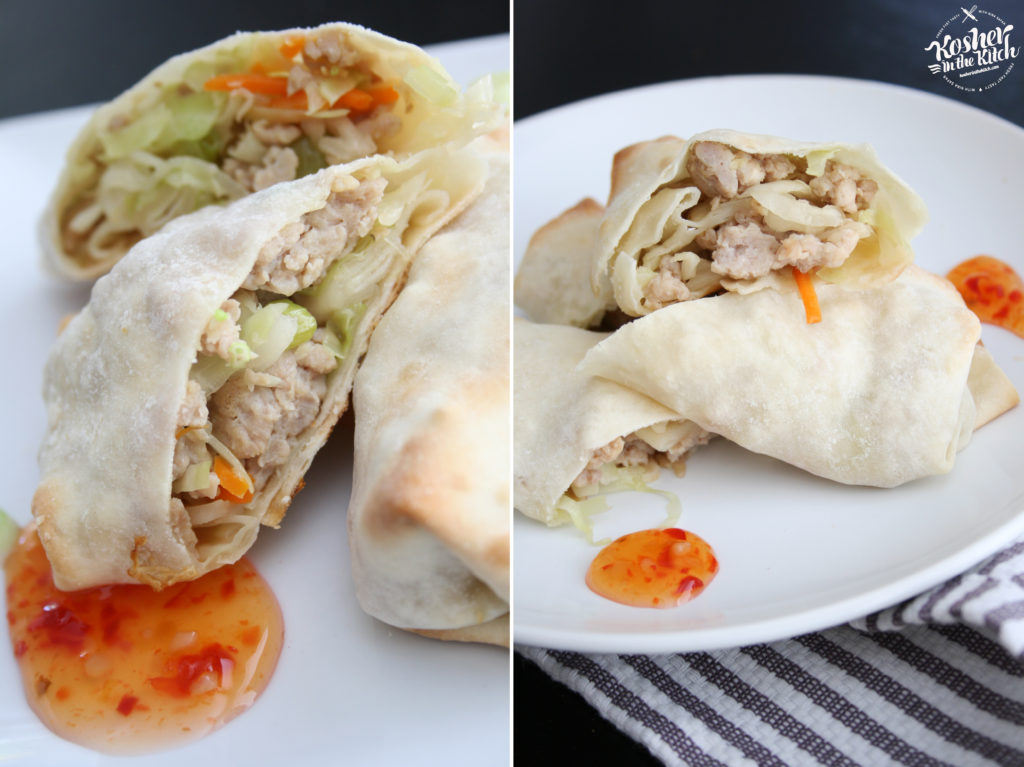 Ingredients:
1 lb ground chicken thigh
1 t corn starch
1 t sherry wine
3 t soy sauce
3 cups cole slaw mix
1 inch piece of ginger shredded
2 green onions diced
Directions:
Heat up pan with some oil then cook chicken until no longer pink. Add sherry and corn starch mixture. Add cole slaw mix and soy sauce. Add ginger and green onion combine together. Heat through. Fill up egg roll wrappers. (using a tablespoon measuring spoon place a tablespoon batter in center of wrapper then roll to form egg roll) Place on greased baking sheet. Spray with cooking oil. Cook on 425 for about 12 to 15 minutes or until crispy and golden.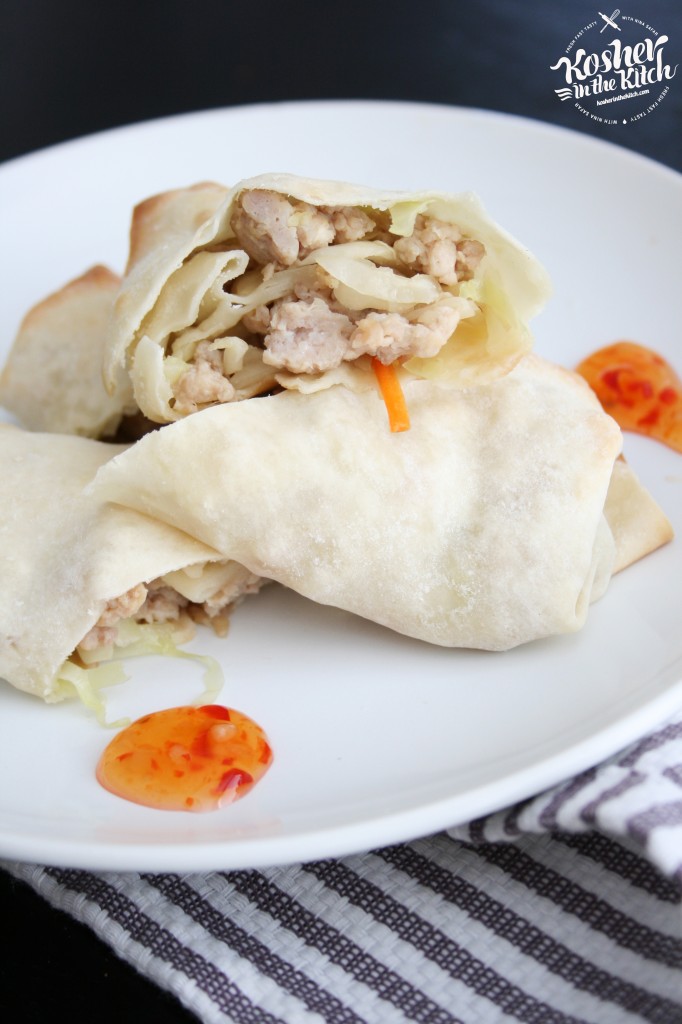 ~ Recipe submitted by Nina Safar