Sangria Ice Cubes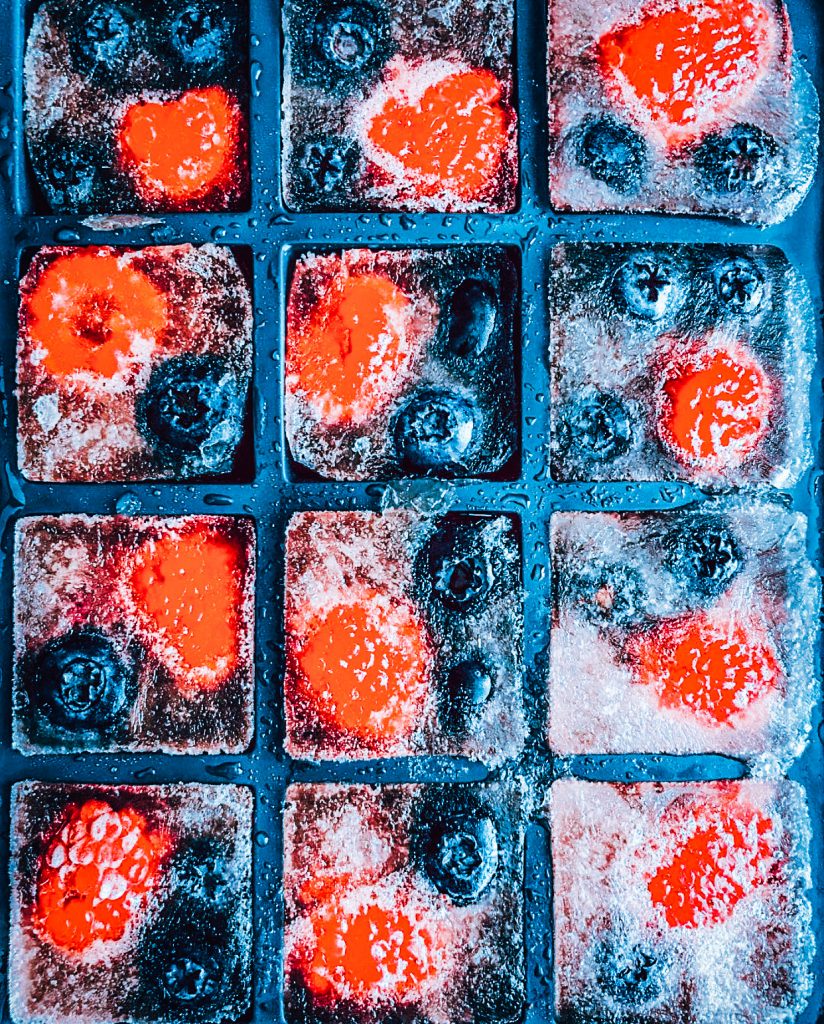 Ice ice baby but make it fruity with wine. I love serving sangria when hosting Shabbat dinner, but I don't like diluting my cocktail with water ice cubes so this is the perfect fix. Sangria ice cubes keep your cocktail chilled without diluting it as the cubes melt!
Ingredients:
1 bottle Pinot Noir
1 cup blueberries
1 cup raspberries
Directions:
Pour wine into ice cube mold, filling halfway. Add blueberries and raspberries to each mold. Freeze overnight or until mixture is frozen. Serve with your favorite Sangria mixture.
Optional: add chopped mint or basil to each mold.
You can get the ice cube tray I use to make my mimosa ice cubes by clicking on this ice cube tray. This mold also works great for making iced coffee cubes and mimosa ice cubes!