Crispy Coated BBQ Cauliflower Poppers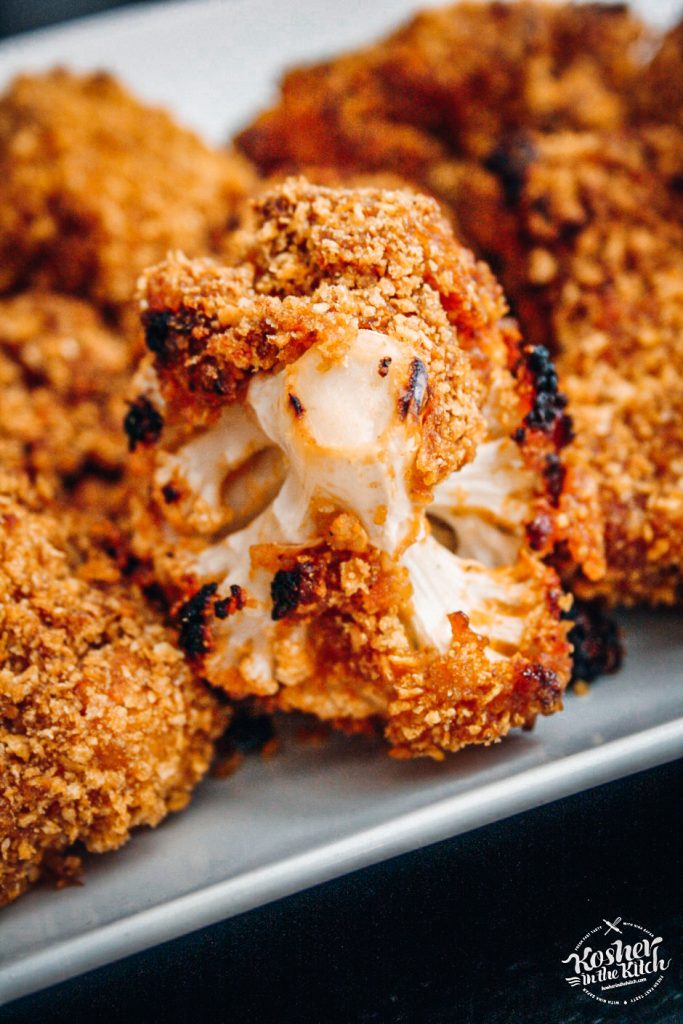 Craving chicken nuggets but want a meatless meal instead? Try these crispy coated cauliflower poppers for a satisfying swap that is absolutely delicious.
Ingredients:
1 head of cauliflower, cleaned and broken into pieces
1 cup mayonnaise
1 cup of cup bbq sauce
2 cups corn flake crumbs
Directions:
1. In a medium size bowl combine mayonnaise and bbq sauce
2. Coat cauliflower pieces into mayonnaise bbq sauce mixture
3. Dip cauliflower pieces in corn flake crumbs.
4. Line corn flake coated cauliflower pieces on a lightly greased baking sheet (I like to use parchment paper for easy cleanup) and bake on 450′ for about 20 to 25 minutes until outside is slightly crispy. (I like a crunchy coating with slightly burnt edges)
This recipe is from my cookbook,  The Simply Kosher Cookbook: 100+ Recipes for Quick Weeknight Meals and Easy Holiday Favorites. From weeknight dinners to holiday feasts―scrumptious kosher recipes made simple.