Salmon With Veggies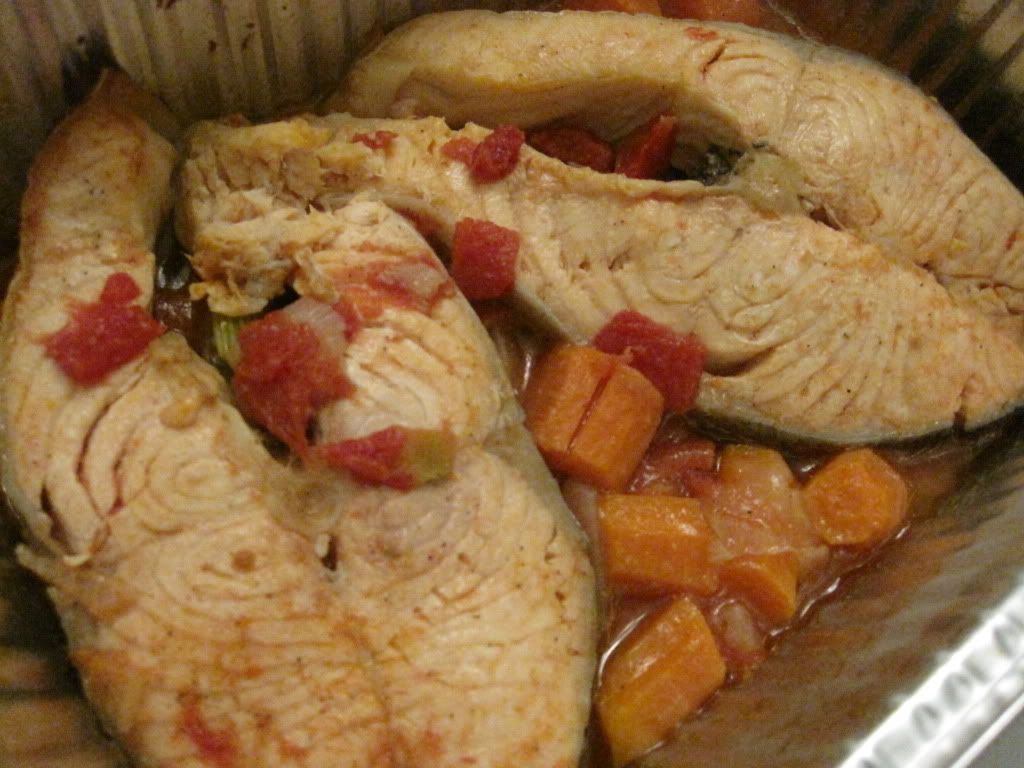 Ingredients:
1 can of diced tomatoes
1 onion, diced
2 small carrots diced
2 stalks of celery, diced
4 pieces of Salmon
Directions:
Place the Salmon in 9×13 pan. Sauté the onion then add the diced celery and carrots. Once that has browned slightly, add the can of diced tomatoes. Spice with salt, pepper, paprika and garlic. Add about 1 tsp of lemon juice and 2-3 tablespoons of sugar. Stir well to combine. Pour the mixture on top of the salmon and bake on 400 for 20-25 minutes.
~ Recipe submitted by Yehudis Baitz