Veggie Pasta with Chicken Chunks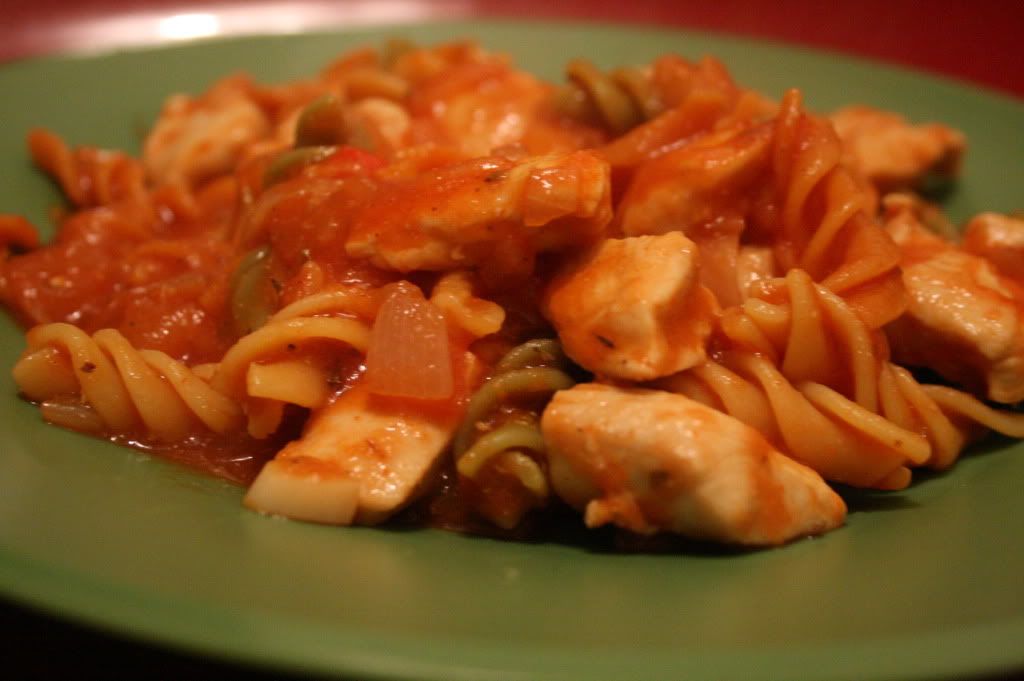 Ingredients:
Chicken Breast cut into small pieces.
1 can of tomato sauce
1 yellow onion diced
1 clove of garlic diced
1 small red pepper diced
1 small orange pepper diced
1 small yellow pepper diced
salt
pepper
paprika
garlic
oregano
sugar
Ronzoni Garden Delight vegetable pasta
Directions:
Fry up the onion and garlic. Once golden, add the diced peppers. Once those are tender add the chicken pieces. Cook until no longer pink. Add the tomato sauce, spices and sugar. (I never measure the spices, I season to taste adding if I feel necessary.) Combine and cook through. Serve with the prepared vegetable pasta.
~ Recipe submitted by Nina Safar