Green Beans with Carrots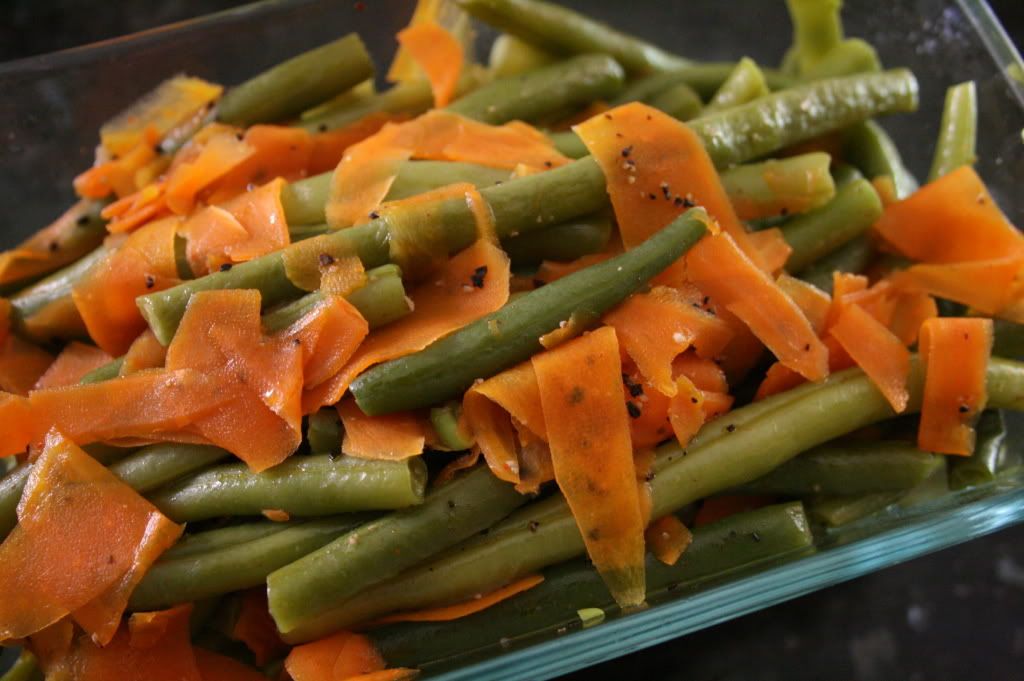 This is my mother's recipe. She makes this for Shabbat and it's a great side dish to any kugel and chicken dish!
Ingredients:
Green beans
1 Carrot
Salt & Pepper to taste
Directions:
Cut off the ends of the green beans, then put into a pot. Grate the carrot into the same pot. Add some salt and pepper to taste. Then add a bit of water and simmer for about 20 minutes until cooked.
~ Yehudis Baitz's recipe submitted by Nina Safar