Ramen Noodle Kugel
This Rosh Hashanah I teamed up with Ralphs to bring you an exciting NEW dish for your holiday menu! It's not a Jewish holiday without kugel and everyone loves ramen, so I combined the two to create Ramen Noodle Kugel. It's got the familiar flavors of salt and pepper kugel with an unexpected twist using ramen noodles. This dish is super easy and seriously tasty making it the perfect addition to your holiday meal.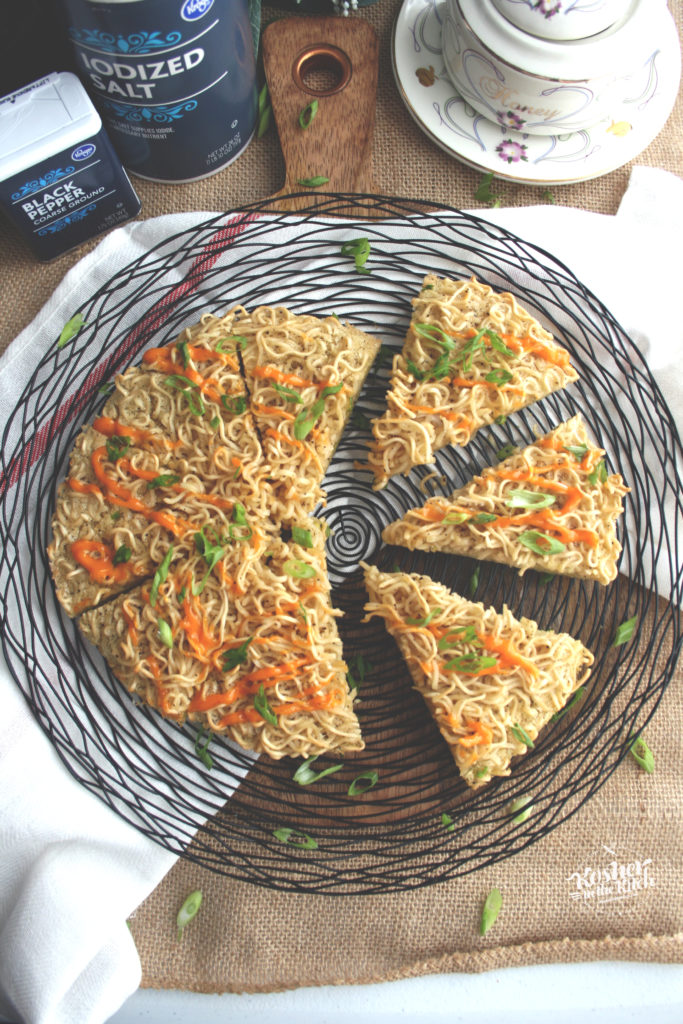 Ramen Noodle Kugel
This recipe merges comfort food fav Ramen noodles with a holiday classic, noodle kugel to create a dish everyone will enjoy.
Ingredients:
2 packages ramen noodles
1 teaspoon salt
1/2 teaspoon black pepper
1 tablespoon sugar
4 eggs
Directions:
Bring a pot of water to boil. Cook ramen noodles in water. Once cooked combine noodles with salt, pepper, eggs and sugar. Place in round baking dish and spray top with olive oil. Bake on 350′ for about 25 to 30 minutes or until edges are slightly crispy. Optional, serve with spicy mayo and chopped scallions.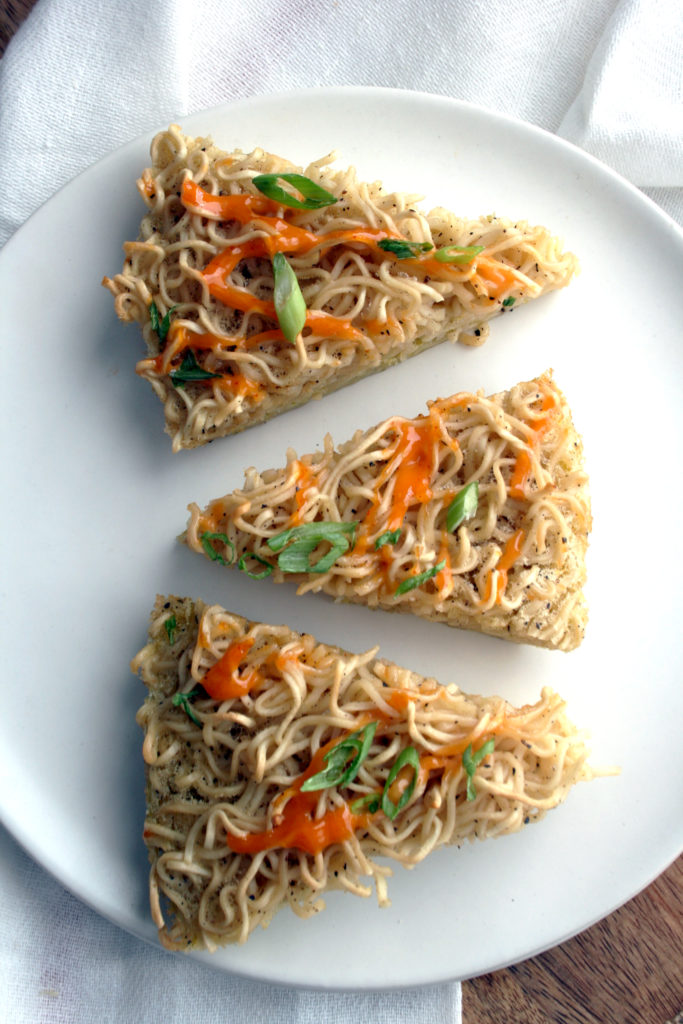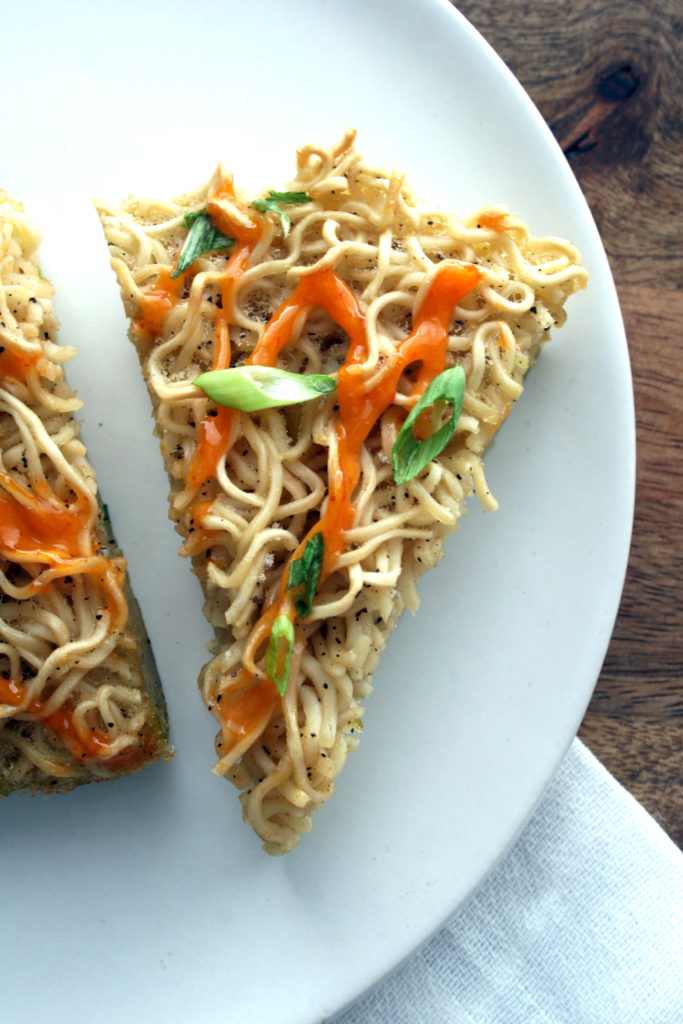 *** This post is sponsored by Ralphs Grocery