Quinoa Meatballs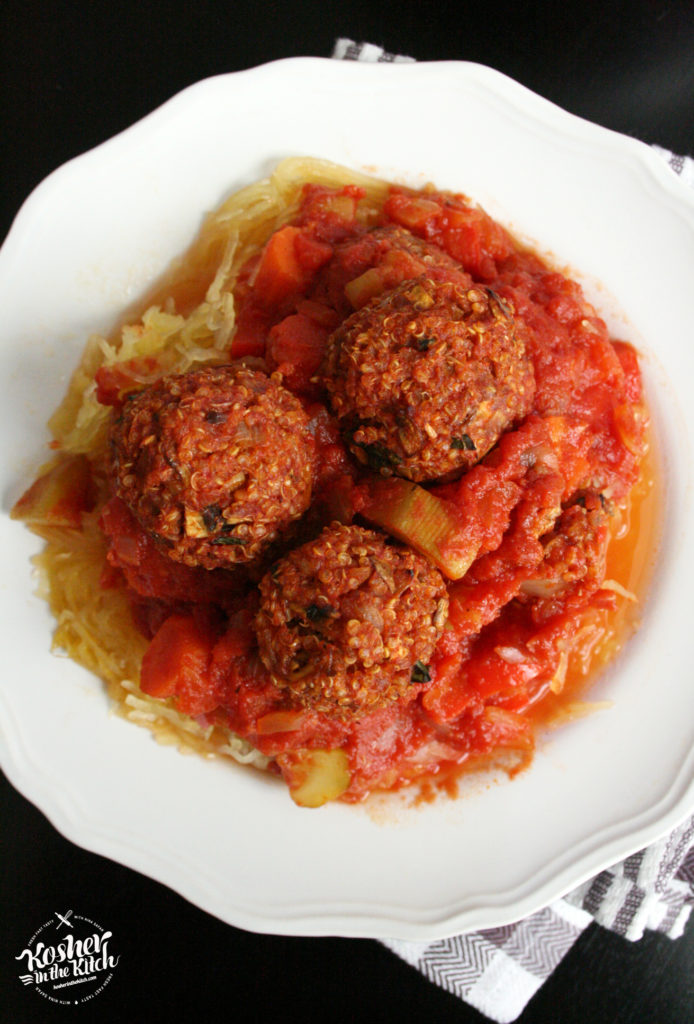 This is a great recipe for Meatless Monday! I also included it in the Passover section since many people eat Quinoa on the holiday. Please note, that not everyone eats Quinoa on Passover and you should consult your Rabbi before deciding what your customs will be for the holiday.
Ingredients for Meatballs:
1 small onion diced
3 cloves of garlc diced
1 8ox package of mushrooms diced
Salt and pepper for seasoning
2 cups of cooked quinoa
2 tablespoons freshly chopped basil
Egg wash (1 egg + 1 tablespoon water mixed together. If you want to keep this recipe vegan, you can use PAM or egg substitute instead)

Ingredients for Sauce
1 onion, diced
2 carrots, chopped
1 zucchini, chopped
1 red pepper, chopped
1 28 oz. can of crushed tomatoes
1 6 oz.can of tomato paste
2 tablespoons of sugar
Directions:
Cut the spaghetti squash down the middle, lengthwise. Remove the seeds and bake face down on a lightly greased baking sheet for 40 minutes until very soft. Allow to cool off then shred the insides with a fork. Set aside.
Saute onions and garlic in a large frying pan with 1 tablespoon olive oil. Cook until slightly browned. Add mushrooms, salt and pepper and cook until mushrooms are soft and tender. Remove from heat and combine with cooked quinoa. Add 1 can of tomato paste and basil and mix well. Using wet hands, Roll into small balls and place on baking sheet lined with parchment paper that has been lightly greased. Wet with egg wash then place in oven on 400′ for 20-25 minutes until firm.
Meanwhile, prepare sauce by sauteing onions until golden then adding the zucchini, carrots, red pepper and cook until slightly tender and fragrant. Add 1 can of tomato paste, and the crushed tomatoes. Add the sugar and mix well. Season with salt, pepper, paprika. Cook for about 30 minutes or longer, until veggies are soft.
Serve the quinoa meatballs over the cooked spaghetti squash with meatball sauce.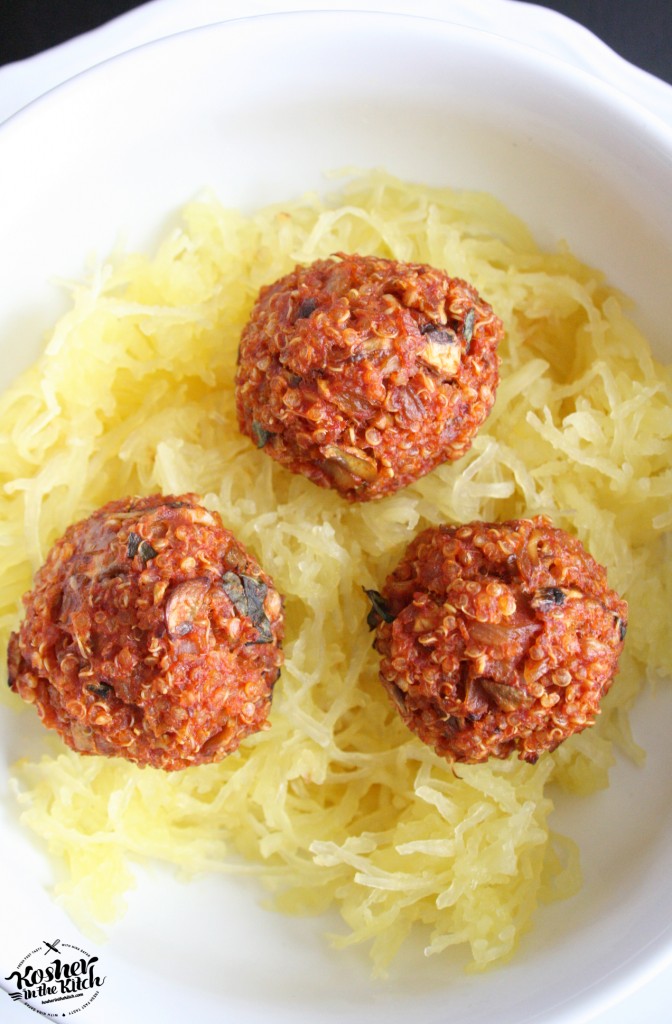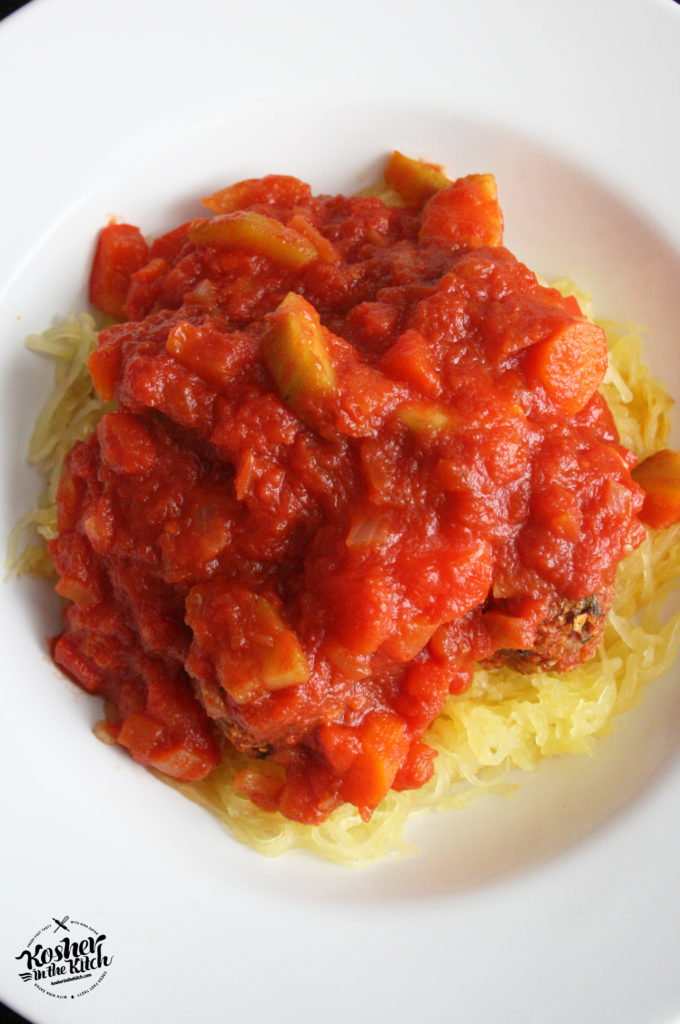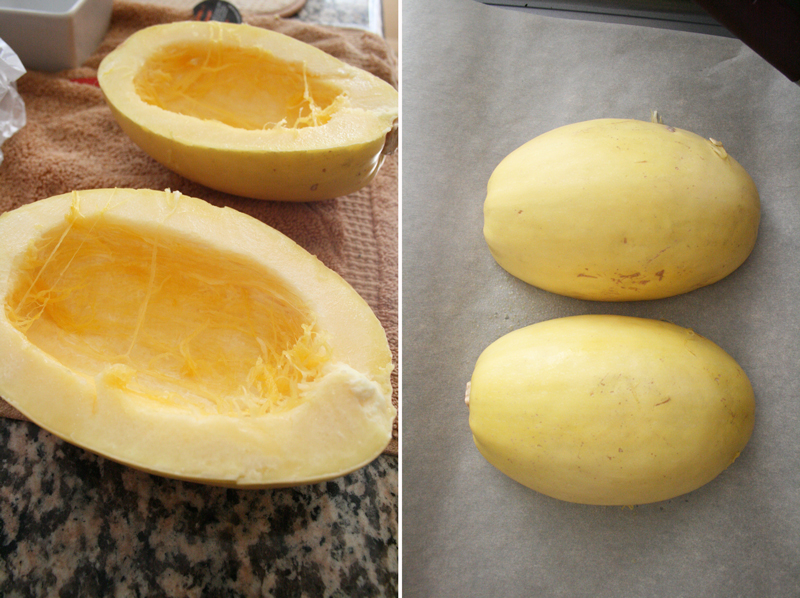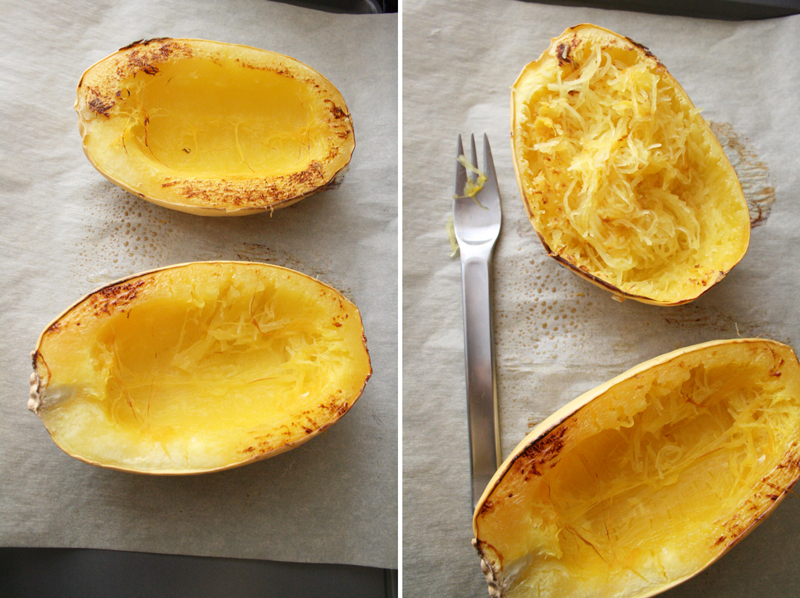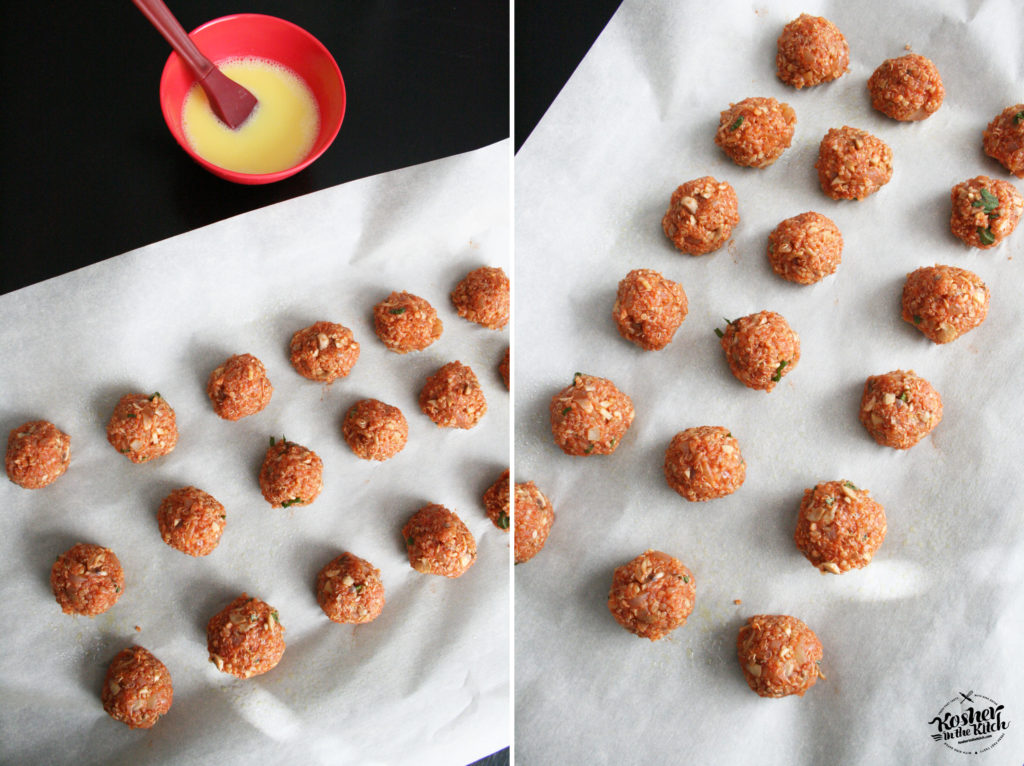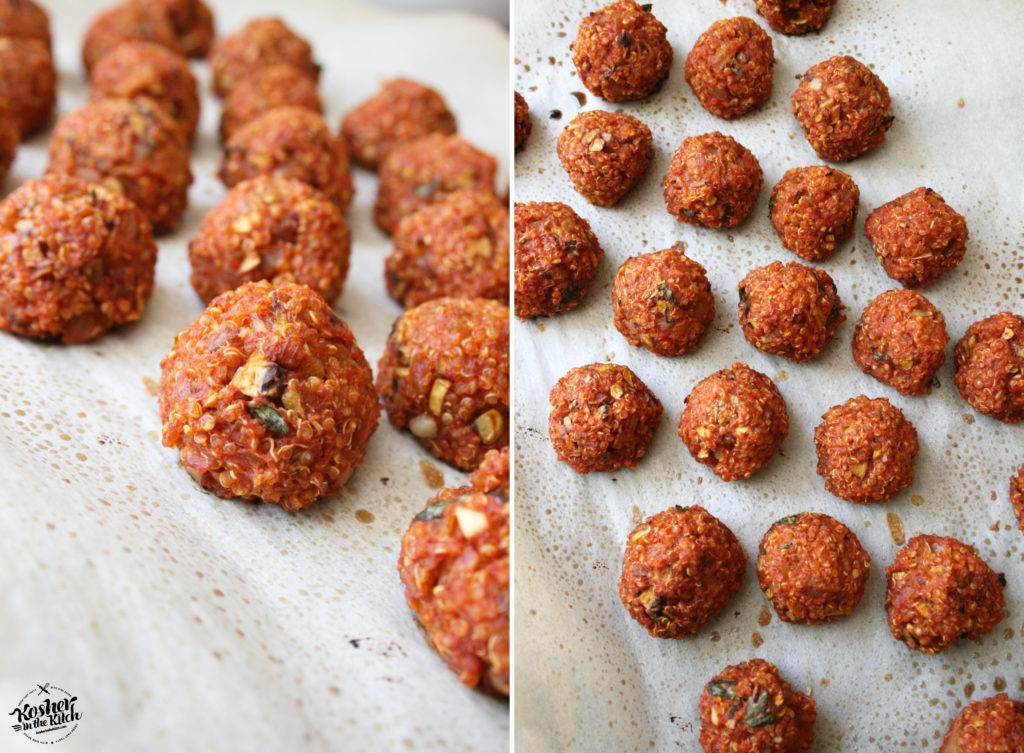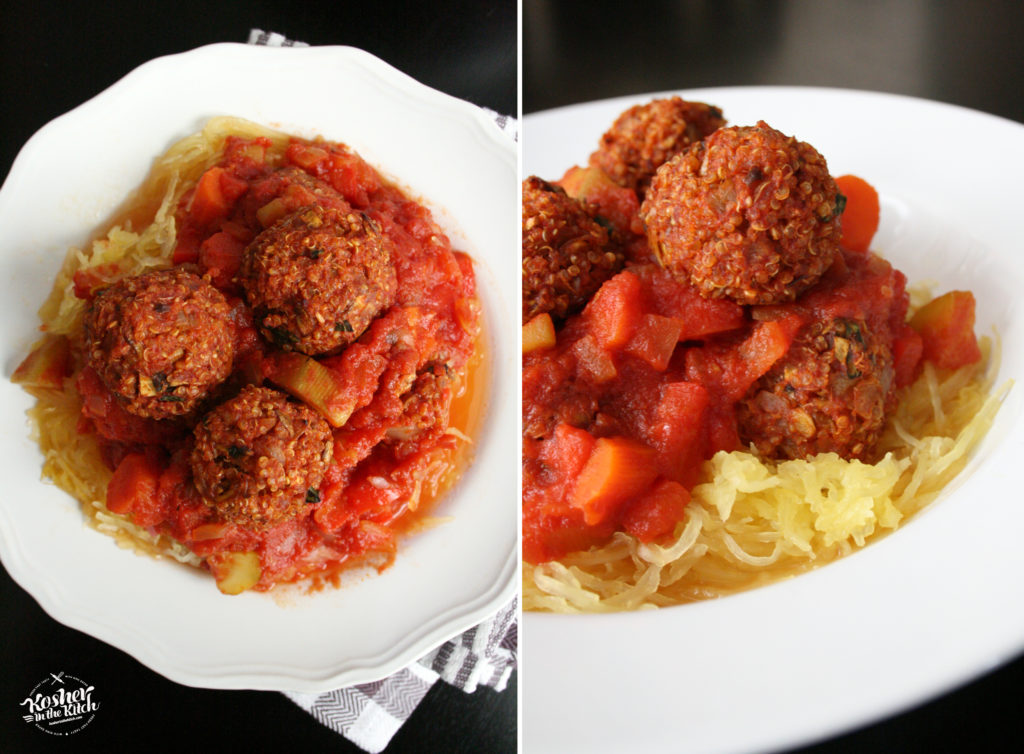 ~ Recipe submitted by Nina Safar