Olive Chicken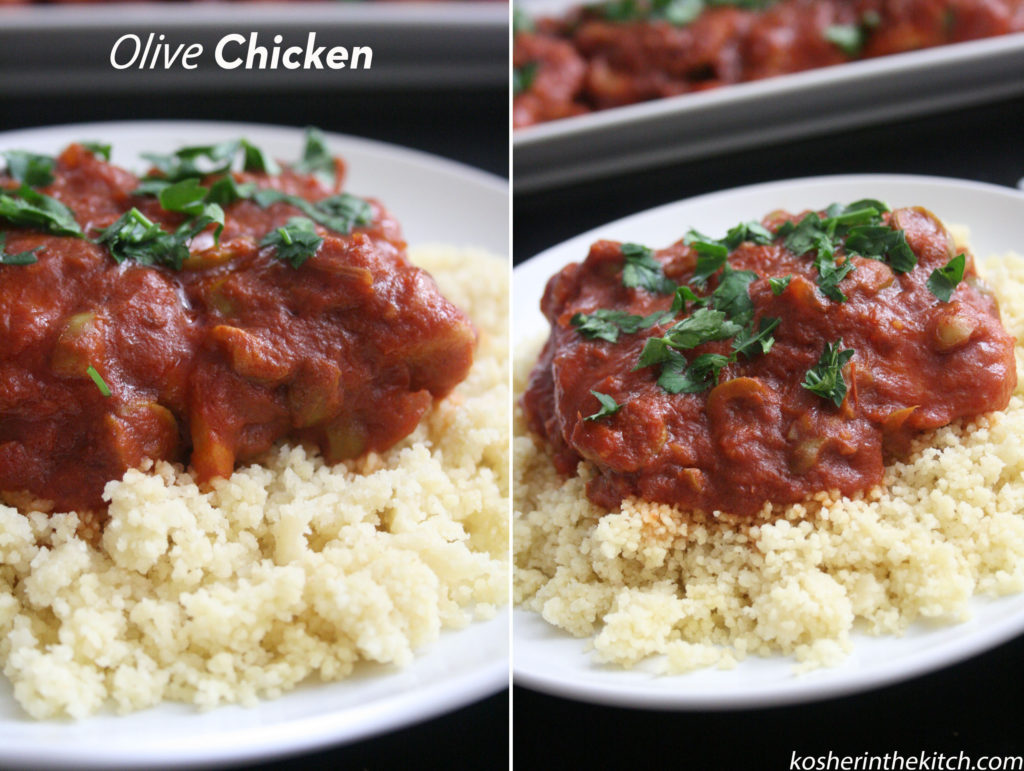 This is a crowd please for both kids and adults! Serve over egg noodles or rice.
Ingredients:
Olive oil
1 onion, diced
4 cloves of garlic, diced
1.5 lbs boneless skinless chicken thighs (6 pieces)
3/4 cup of flour
12 oz. crushed tomatoes
1/2 cup of red cooking wine
1/8 tsp. black pepper
1/2 tsp. salt
1/2 tsp. paprika
1 1/2 cups sliced green olives
Directions:
Saute onions and garlic. Dredge chicken in flour, removing excess flour. Place chicken in pan and brown on both sides. Add crushed tomatoes to pan. Add red wine and combine well. Season with salt, pepper and paprika. Combine well. Add olives and combine well. Cover and simmer for 30 minutes.
~ Recipe submitted by Nina Safar