Nacho Latkes
Spice up the original potato latke this holiday! Skewer bite sized potato latkes together with a layer of creamy nacho sauce served on top.
Ingredients:
Potato Latkes:
20 oz. shredded hash browns about 3 1/2 cups (frozen works great!)
2 eggs
2 T flour (add more if batter doesn't hold together)
2 scallions chopped up
Salt
Pepper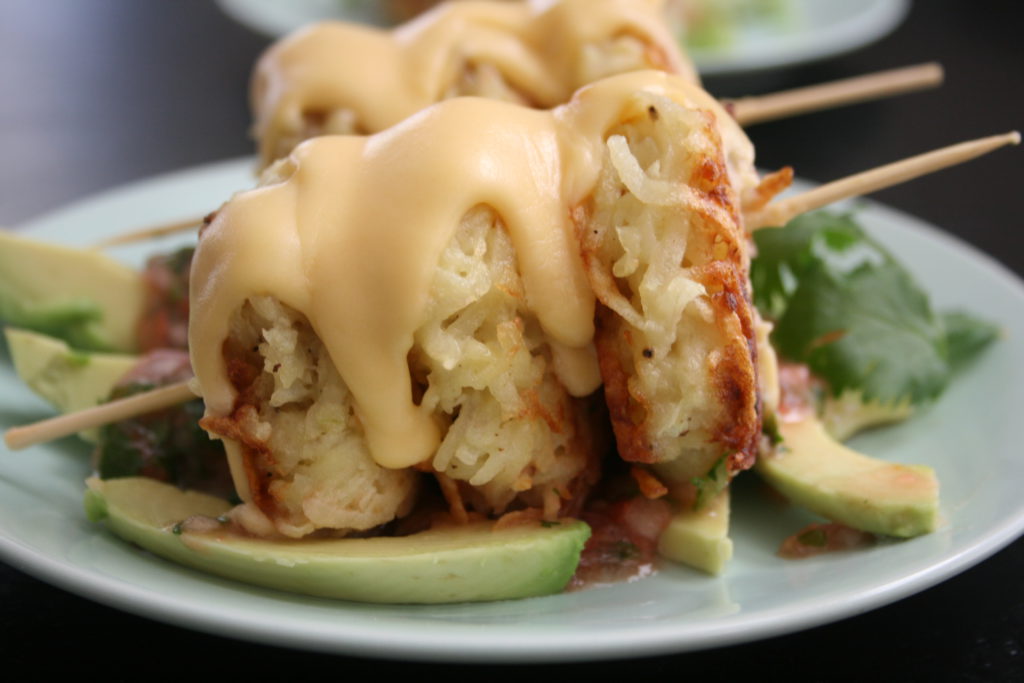 Nacho Sauce:
2 T butter
2 T flour
1 cup milk
1 cup shredded cheddar cheese
Melt butter then add flour and whisk together until well combines and a paste forms. Add milk and over a medium flame whisk until sauce thickens then add shredded cheese and continue whisking until cheese melts and sauce is smooth.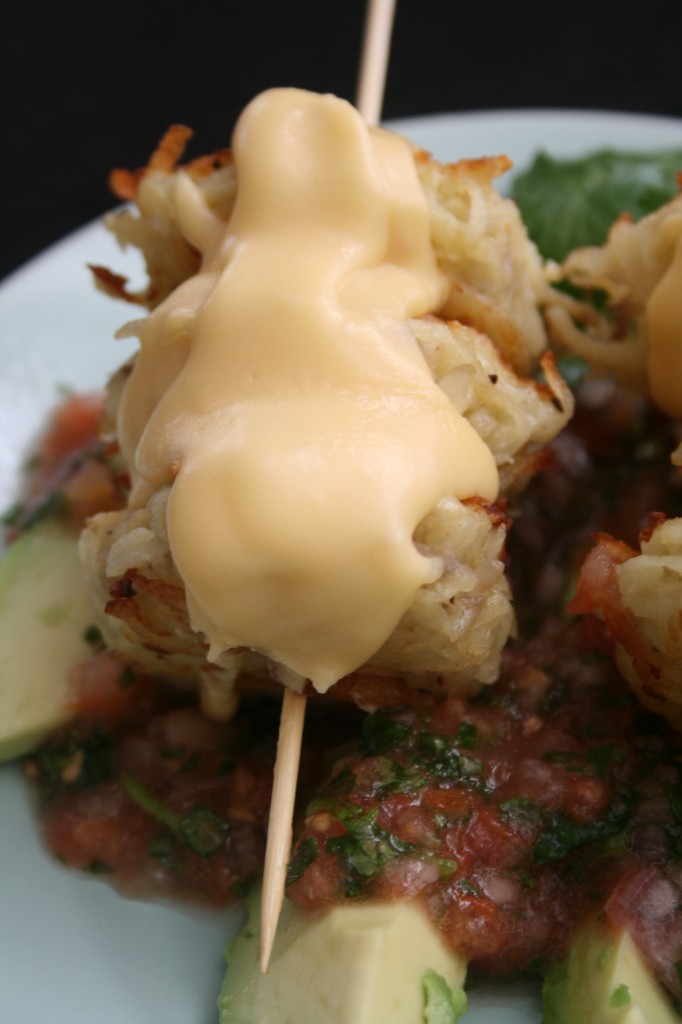 Pulse together in a processor until smooth. Optional, add 2 jalapeno peppers without seeds for spice! 
Plate latke skewers over sliced avocado and salsa with nacho sauce on top.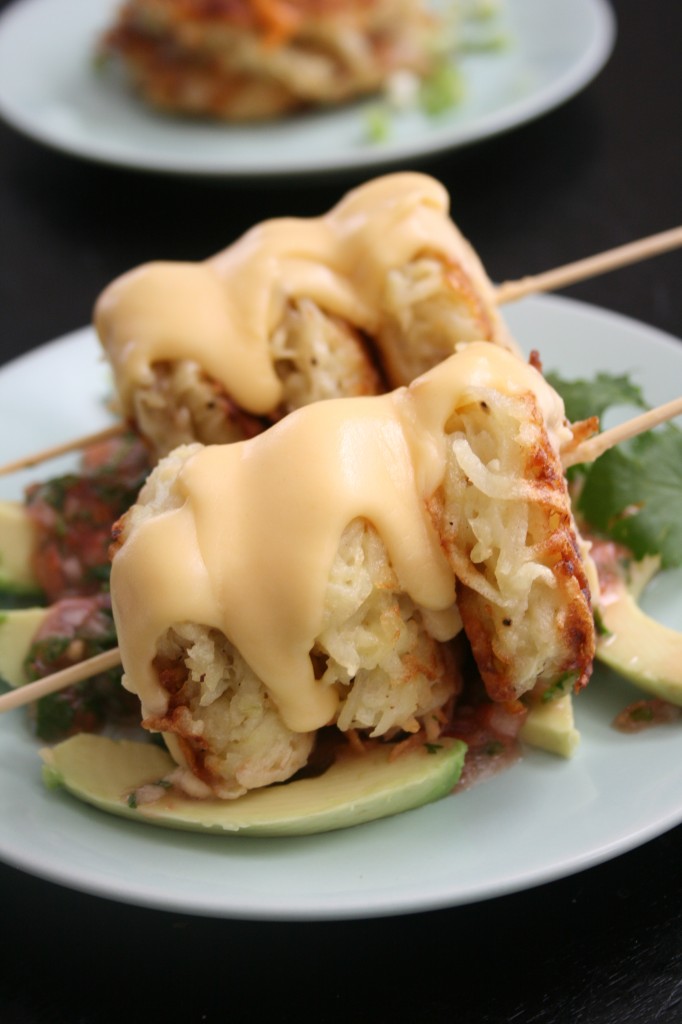 ~ Recipe submitted by Nina Safar