Mediterranean Hamantaschen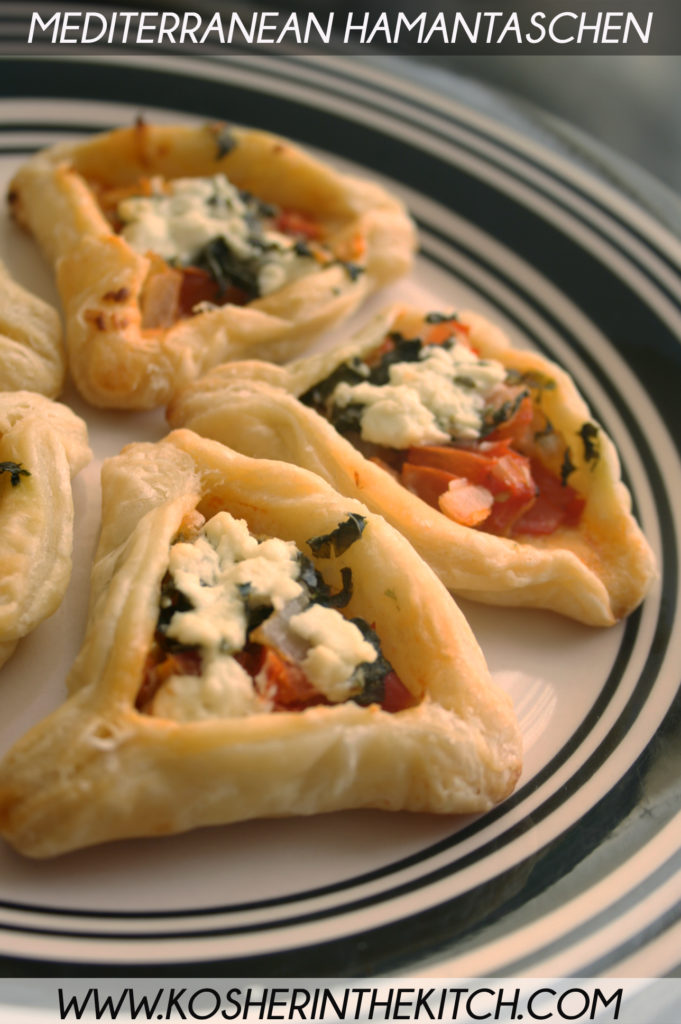 Caramelized onions, tomato, basil and goat cheese make these the perfect appetizer to serve this holiday. I had to resist eating all of them long enough to take the photo!
Ingredients:
1 sheet of puff pastry
2 tomatoes diced
1/2 onion diced
1/2 cup of crumbled goat cheese
1/4 cup of fresh basil diced
Directions:
Cut out circles of puff pastry using a cookie cutter or the rim of a glass cup. Saute the onions until tender. Add the tomatoes and cook for several minutes. Wet the circles of dough with an egg wash, which is 1 egg + 1 tablespoon of water. Then, place 1 tsp of tomato onion filling in center of each circle. Top with some goat cheese and basil. Pinch the sides together, forming a triangle. You might need to wet it with some of the egg wash to get it to stick. I had to sort of fold the edges over slightly, to keep it from opening up. Bake in oven on 375′ for 15 to 20 minutes until golden and slightly crispy.
~ Recipe submitted by Nina Safar