Hamantaschen Nachos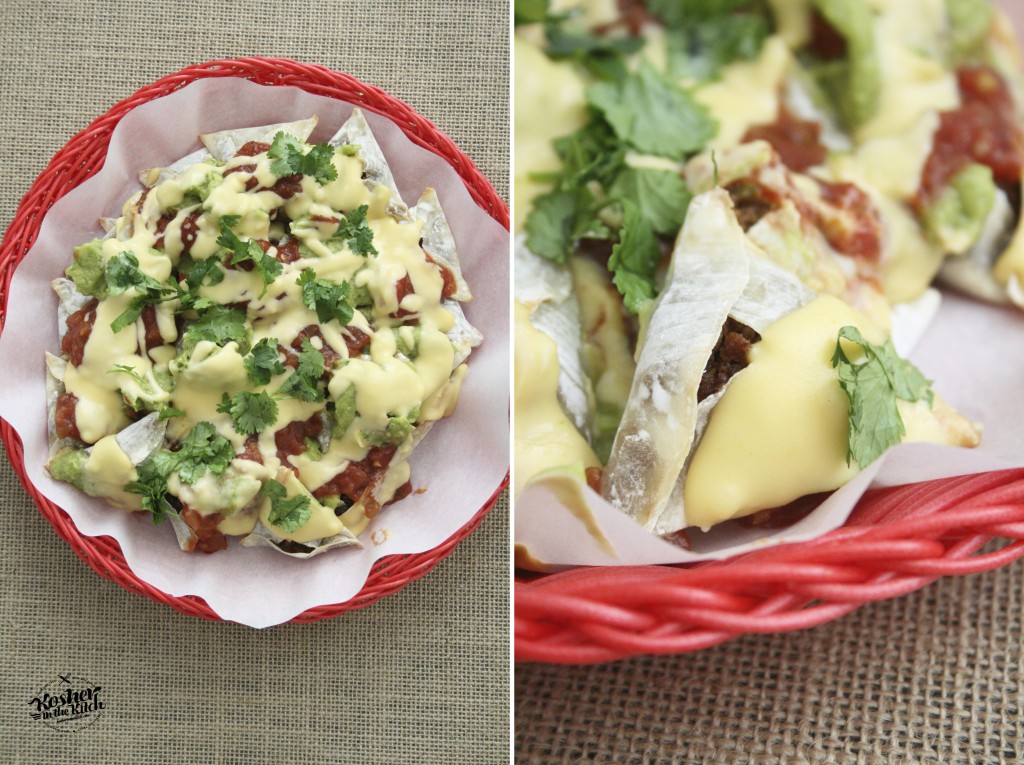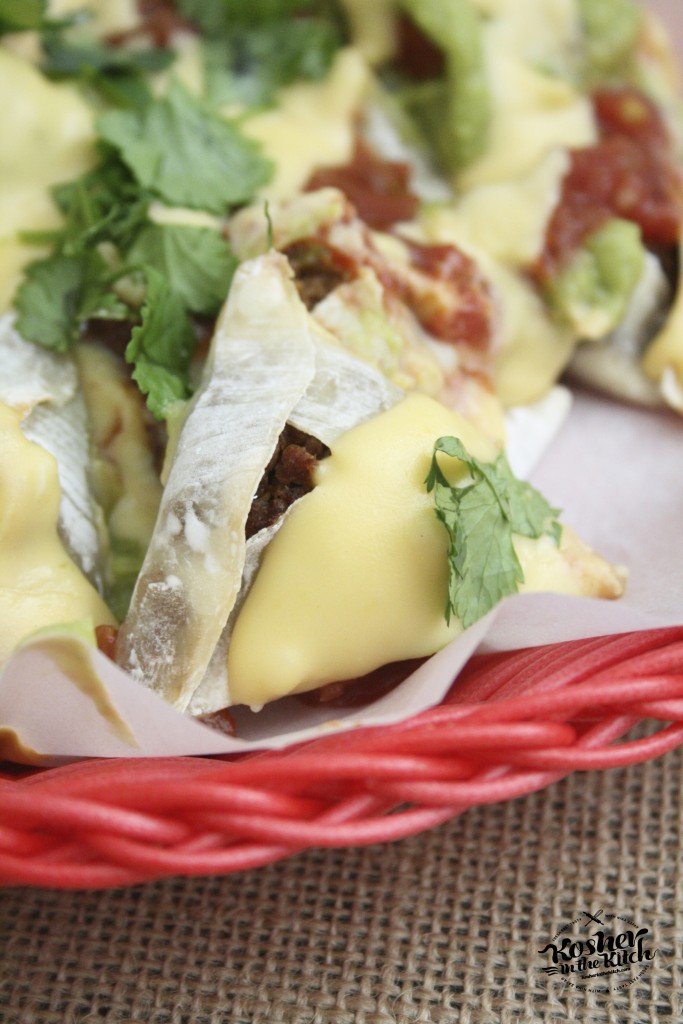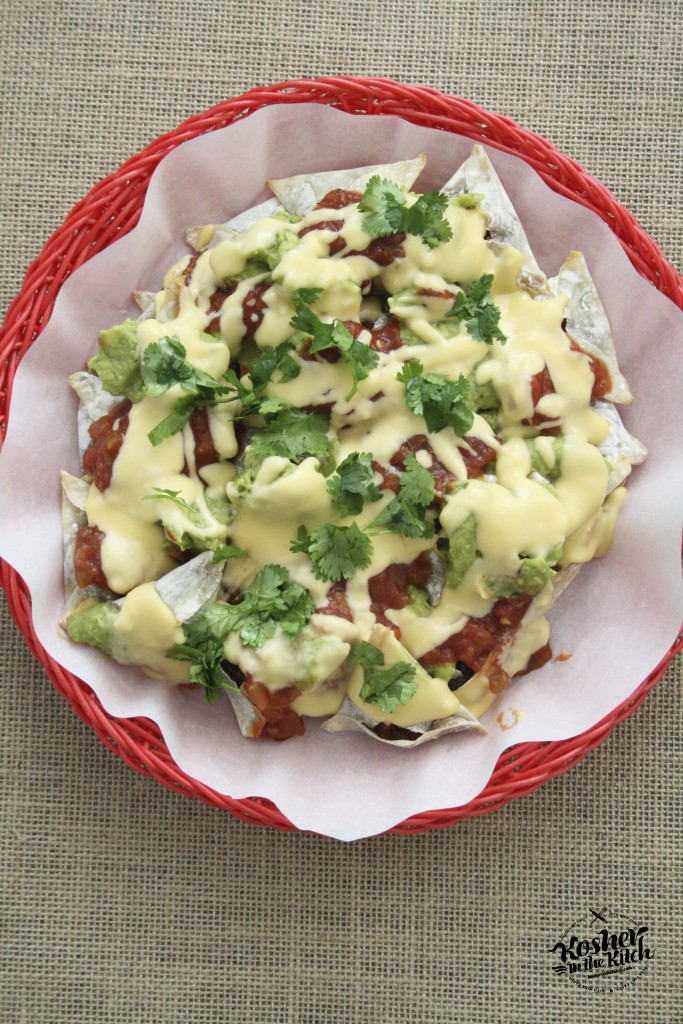 Ingredients:
1 12 oz. package of Mexican Style Veggie Crumbles (Lightlife Smart Ground)
Frozen ravioli dough pre-cut into circles, defrosted (or wonton wrappers cut into circles)
Creamy nacho sauce (recipe below)
Guacamole for serving (fresh or store bought)
Salsa for serving (recipe below)
Nacho Sauce:
2 T butter
2 T flour
1 cup milk
1 cup shredded cheddar cheese
Melt butter then add flour and whisk together until well combines and a paste forms. Add milk and over a medium flame whisk until sauce thickens then add shredded cheese and continue whisking until cheese melts and sauce is smooth.
Salsa:
4 tomatoes
1 bunch of cilantro
1 red onion
Juice of 1 lime
Pulse together in a processor until smooth. Optional, add 2 jalapeno peppers without seeds for spice!
Directions:
Place 1 tsp of veggie crumbles in center of each circle of dough. Wet edges of dough with water then fold left side over, followed with right side and finally folding the bottom layer over shaping and sealing the triangle. Place on baking sheet lined with parchment paper and bake in oven on 350′ for about 8 to 10 minutes until golden and slightly crispy. Place baked nacho hamantaschen on a platter lined with parchment paper (for easy cleanup) then layer guacamole, salsa and creamy nacho sauce on top. Optional, top with freshly chopped cilantro. Serve immediately.