Crunchy BBQ Chicken Salad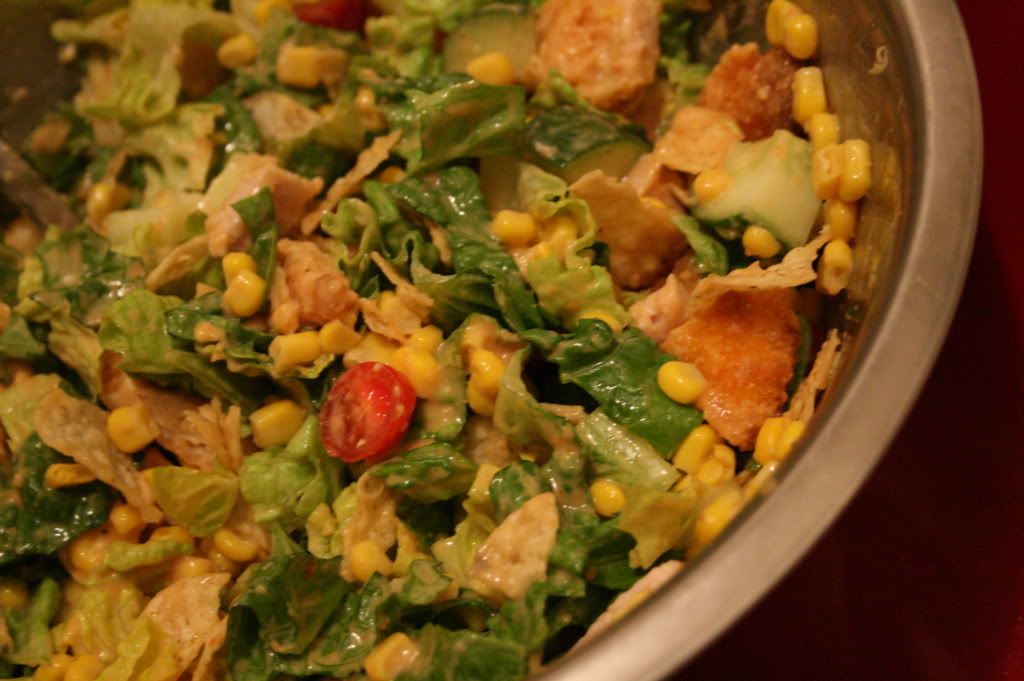 This is my, no time to fuss in the kitchen but I want something good for dinner recipe!
Ingredients:
– Breaded chicken breasts (I often use the store bought frozen kind, however leftover schnitzel is also great! If you have time on your hands, you can prepare the schnitzel fresh!)
– Lettuce
– Tomatoes
– Cucumber
– Avocado
– Corn
– Tortilla Chips
– 1/2 cup of Mayo
– 1/2 cup of BBQ sauce
Directions:
Heat up the Shniztel then cut into strips or bite size pieces. Toss all the ingredients in a bowl. Mix the mayo and bbq sauce and dress the salad once the shniztel has been added.
– Recipe submitted by Nina Safar